The newest player in the telecommunications industry, DITO, said that they're rolling out a couple of "unsolicited" and "new" plans that would shake up telecom here in our country.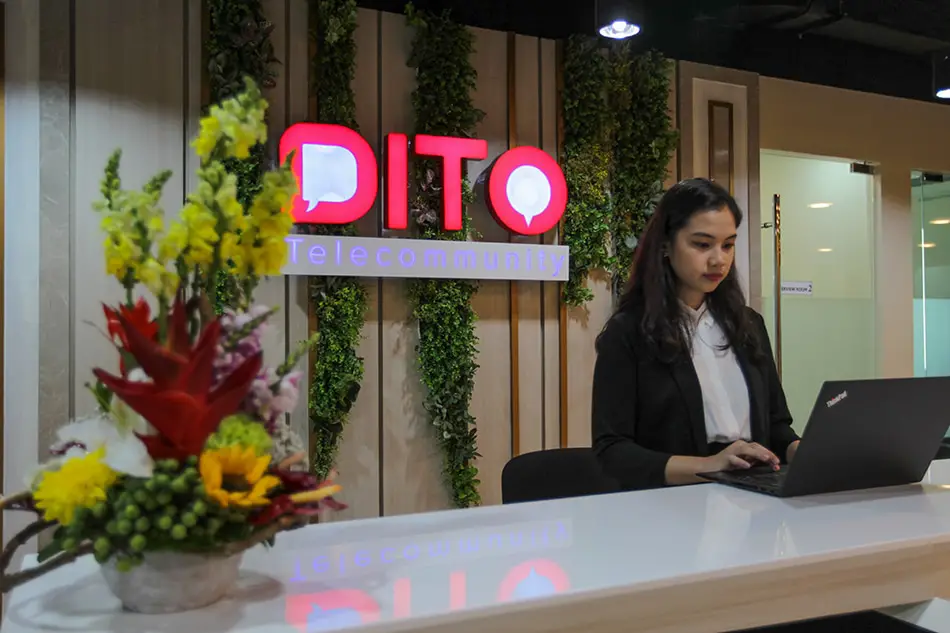 Being the latest and the third (3rd) player in the industry, the company said that they'll be offering unlimited everything as well as P199 offers.
Read: Using TM Utang Load – Loan Calls, Text, Internet, and Combinations Promo
Passing First Technical Audit
During the last few weeks of February, the NTC said that DITO Telecommunity was able to pass their first technical audit.
What this means is that they were able to overcome some of the first few obstacles of establishing their network.
Being backed by Dennis Uy, Davao-based businessman, it's said to be covered and run by China Telecommunications. If you weren't aware, the newest player in the industry made a promise to provide speeds that would be within the minimum of 27 MBs per second.
However, they wouldn't be able to cover the entirety of the country during their first year of operations.
Unlimited And P199 Offers
In their website, they said that they're launching welcome offers that wold shake the industry.
This "welcome offer" will be running this March. It actually started this week and runs until the 31st or the end of March.
Read: How Can Internet Marketing Help Your Business
Hold your horses, though, because not everyone will be part of the program. As a matter of fact, the current welcome offers are only applicable and eligible in the following regions:
Davao Region 
Digos
Carmen
Tagum
Panabo
Davao City
Cebu
Talisay
San Fernando
Naga
Minglanilla
Mandaue
Liloan
Danao
Consolacion
Cebu City
Carcar
As per their document, the welcome offer's details are as follows:
Price: P199.00
Promo Title: WELCOME OFFER
Read: Globe's GoSURF50 Now Comes With 6GB of Data For Better And More Usage
Features or Parts of the Program
Upon availing the welcome offer, you will be able to get the following:
Mobile data or internet (unlimited)
On-net SMS or texting (unlimited) (DITO-to-DITO)
On-net calls or phone calling (unlimited) (DITO-to-DITO)
In order to be successfully part of the promo, you need to have a sim card that is activated within the period, which will run from the 8th of March until the 31st of March or the end of the month.
Prerequisites and Requirements
The following are the prerequisites and the requirements you need to meet before you get the program or the offer:
You must have a valid working DITO prepaid SIM card
Must have load balance or credits of at least P199.00
Must have installed and functional DITO application on the said device
On the app, you need to have it activated – an SMS notification will be sent to the subscriber. After the download commences, the next step is to log in to the DITO application – the password will be given via text.
Read Related: EasySurf: TM Data Promos With Free FB, YouTube, Spotify, Games and more!
Where to Purchase DITO SIM Cards
If you are a frontliner and you're situated in the VizMin area, DITO said that they'll be shelling out 3,000 free SIM cards.
It'll start in Davao City where 300 frontliners will be given SIM cards, as well as handsets.
Otherwise, if you're not a frontliner, here are the sites wherein you can purchase DITO SIM cards for you to be able to enjoy DITO's welcome offers:
Robinsons Cybergate
SM City Cebu
Robinsons Galleria Cebu
SM City (Seaside) Cebu City
SM City Consolacion
If you're looking to purchase it, you can check out the complete list of DITO outlets in their website at https://www.dito.ph.
DITO Welcome Offers in NCR?
While DITO Telecom's welcome offers are only applicable in some parts of VizMin, a lot of people here in the Metro are wondering when they'll start selling SIM cards or when would the operations be rolled out.
Adel Tamano, the Chief Administrative Officer of DITO Telecom, said that it will all be rolled out in the NCR within a few weeks' time.
Dennis Uy, the CEO and Chairman of DITO said that they're sending messages to people that DITO is not only a kind of "telco."
As a partner in nation building, we send the message to the people of the Philippines wherever they may be that Dito is more than just a telco."
Read: One Centavo Per Text Message (SMS), Filed by Senator Imee Marcos
What are your thoughts on DITO Telecom's welcome offers? Do you think that it's just a regular and a normal way of welcoming themselves in the telecom industry? Or could they have a better position in the market and have better offers to subscribers and users?
If you are within the spectrum of looking into different providers, wait for DITO's stores to come within your region and try their services out!
Source/s: CNN Philippines