Having a phone nowadays is very essential since its now the primary means of communication. So, getting good cellular services is very important for a phone to be useful and the Philippines has been struggling in that department for a very long time now with the existing cellular companies we have.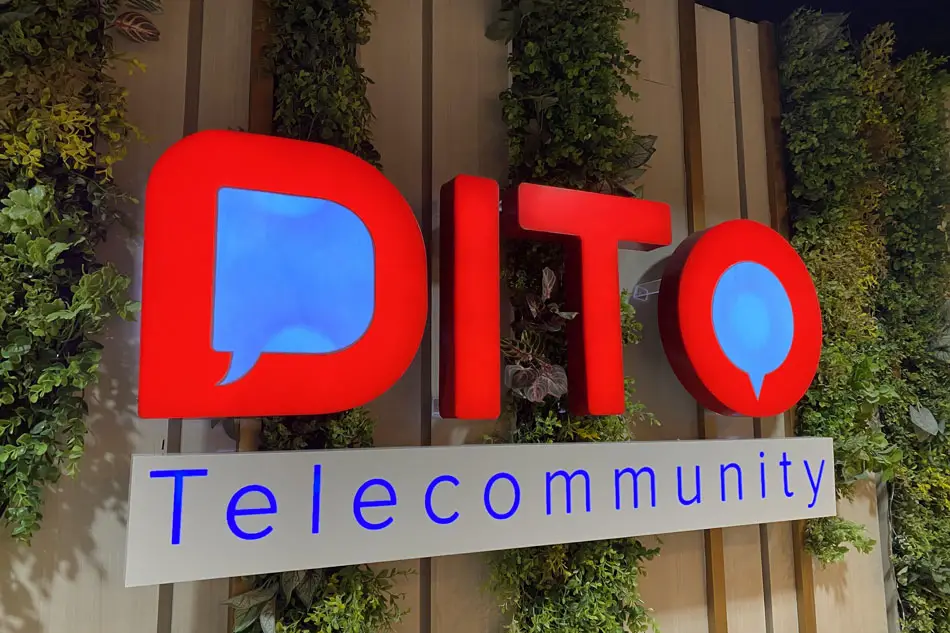 According to Ookla's Speedtest Global Index, our country is rank 110th out of 139 countries is terms of cellular data speed which on average is about 18 Mbps.
At the moment, there are currently two big companies dominating the market for cellular service and this two is Smart and Globe. But, a few months from now, we might be seeing DITO, the upcoming third telco to compete with these two.
Read: DITO Telecommunity is Hiring Multiple Workers
DITO: 1st Technical Audit
DITO's 1st technical audit was a success since they were able to meet and surpass what was required for it.
Although the only requirement they needed for this was to meet the average speed of 27 Mbps, it was still a win for them; it's also something we can expect to experience.
This news was confirmed by the National Telecommunications Commission (NTC) just this week. They said that the audit started way back in January 7, which was done and monitored for a total of 30 days (one month) by the independent auditor, KPMG RG Manabat & Co.
According to the auditor for DITO's 1st technical audit, the telecom's coverage was able to reach 37.48% of the population. This means they were able to cover about 8,860 barangays. DITO's commitment and certificate of public convenience was set at 37% coverage for the first year of operation which they surpassed by a margin.
Read Related: You'll Be Able to Keep Your Old Numbers Even If You Switch TELCOs – NTC
According to the reports, DITO surpassed the required minimum cellular services speed by a lot. And by this, we mean A LOT!
Speeds by DITO Telecom
27 Mbps was the required speed but DITO got an average speed of 85.9 Mbps for 4G (LTE) and 507.5 Mbps for 5G.
Listed below are the other speeds recorded by the auditor depending on the distance from the cell site.
When near the base station or cell site: average speed of 102.4 Mbps for 4G and 769.1 Mbps for 5G
Middle point from station: average speed of 91.2 Mbps for 4G and 437.1 Mbps for 5G
Far from the station: average speed of 64.4 Mbps for 4G and 316.5 Mbps for 5G
Although take note that NTC has said that the auditor wasn't able to test all stations but just needed to choose 12% only among the 1602 stations available to complete this audit which means that this cannot be guaranteed for all location.
Also Read: Ultra-High Internet Speed Information Highway Project Could Cut Current Costs in Half
On top of that, DITO 1st technical audit was done while DITO does not have any subscriber yet which means that there is still no congestion or that much traffic in the cell sites. Once there are subscribers, it's expected that this speed would diminish by half at most.
Is DITO's Entry Development For Us?
NTC said that DITO's entry in the market is a development for our country.
They said in a statement that "Dito's entry in the market is a welcome development in the telco industry. A healthier competition within the industry fulfills President Duterte's promise to the Filipino people of better telco service thru cheaper prices and improved internet speed.
Read: From Mislatel to DITO Telecommunity
DITO telecom is set to pilot on March 8. But before everyone gets too excited, DITO is set to rollout commercially in waves, and announced that Davao City and Cebu City would be among the first that will be able to test out the services they offer.
Release in Visayas and Mindanao?
In addition to that, they said that the initial release would most likely be in areas in Visayas and Mindanao.
The reason why they chose this is because according to Adel Tamano, DITO's Chief Administrative Officer (CEO), before DITO, they had ancient and ancestral roots.
Before Dito became Dito, we were Mislatel (Mindanao Islamic Telephone). The roots of the company is to serve the underserved areas. We think it's fitting to start there the initial offer."
Read: The FIST Law to Help Loan Applicants Apply For Loans Faster
The company said that sim cards would be available at about 20 stores in Visayas and Mindanao and will follow online sales afterwards.
How would you know if a person is using a DITO number though? The telco was given a few number prefixes and these are 0991, 0992, 0993, 0995, 0895, 0896, 0897 and 0898.
Also, one thing to consider if you're switching to a DITO sim is to check if your phone is compatible. DITO's sim and services are only available on 4G and 5G capable device. If you have a phone that's 3G below, you won't be able to use it.
Source/s: Rappler