The Department of Health (DOH) is one of the primary executive departments of the Philippine government. They are mainly responsible for the public's assurance of access to quality and basic health care. Some of our countrymen look to secure jobs and professions with the DOH and fortunately, the DOH is not full all of the time.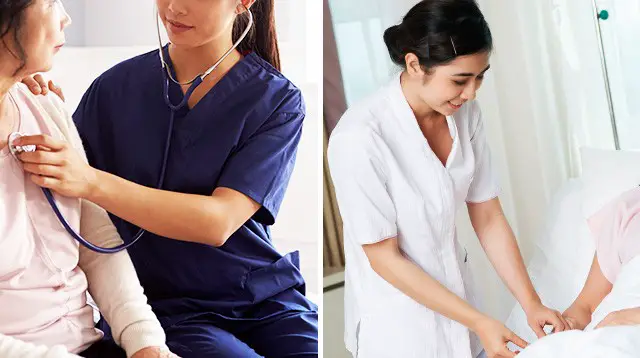 E-Jobs is the online portal of the Health Department of postings in both heath and health-related facilities. These include offices within the DOH Central Office. So, having said that, E-Jobs is your key to finding out information about job postings of the Health Department.
Read: Free Dialysis Treatment to the Needy, Approved OK-ed by the House of Representatives
How can I access E-Jobs?
E-Jobs can easily be accessed by visiting the website of the Department of Health (DOH). You can click here to be redirected to the e-jobs. That link will send you straight to the vacancies that the Health Department has.
You will see the following buttons with links:
Recent tab
The recent tab is the tab where interested applicants can view the recent job postings that the Health Department has. It is not specified per region; it is merely general information about the most recent job postings the DOH has. Other links, if you click on them, would just specify how the job postings are going to be shown.
Read: The Anti-Hospital Deposit Law to Make Hospitals Treat Emergency Services Without Down Payment
For instance, clicking on the category will categorize the job vacancies and will have them listed down in alphabetical order. Selecting employer, on the other hand, will alphabetically list the employers who are looking for qualified members and will have it listed in alphabetical order.
Can I apply online through E-Jobs?
Yes and No. However, applying through the e-jobs facility is only limited to DOH hospitals and facilities only. So long as the establishment is under the DOH, applicants can apply online. Should the vacancy be either a private facility or under a Local Government Unit (LGU), the applicant would be required to get in touch with the contact person of the office or the agency—it cannot be done online.
Read: The PSA is Hiring Now: There Are 325 Vacancies
Even if an applicant is able to apply online, the applicant would still be required to duly accomplish the Personal Data Sheet (PDS) and submit it with other required documentation to the DOH office and/or hospital where the job posting is.
So, should you be interested in being a part of the Health Department, here is how you can find out about job postings; you can do it through e-jobs! It's easy, free, and it won't require you to exert a lot of effort.