The Metropolitan Manila Development Authority on Tuesday said that MMDA is currently considering to move the placement of EDSA bus doors to left side as to prevent accidents from taking place especially now that the installation of bus stops are on the left lane of the major thoroughfare.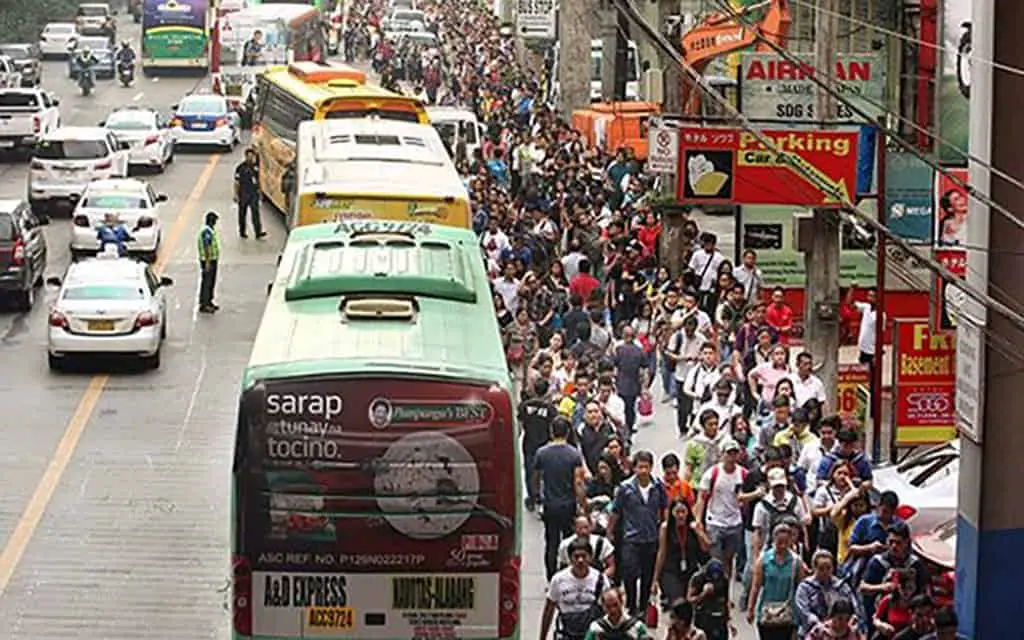 This move by the agency is part of their plan upon fully implementing the EDSA Carousel project. MMDA has said that the move is mainly to provide commuters a "more accessible, convenient and faster mass transport system."
Read: Grab Riders Will Not Shoulder Expenses of Cash on Delivery Food Orders
The EDSA Carousel Project
MMDA Chairman Danilo Lim said that the existence of such program will designate the innermost lane of EDSA exclusively for buses. Furthermore, he claimed that it will also help in decongesting traffic, which will shorten the travel time from north to south entry points of EDSA and vice versa.
The MMDA Chairman reiterated that this will be a long term plan in which all buses will be required to move bus doors to left side. This will be an advanced and enhanced way of improving the public transportation system of the country.
Ang long term plan, we will require lahat ng buses, imove sakayan at babaan sa kaliwa na rin. Isang pasukan isang babaan para mabilis hindi magtatagal."
In Translation: The long term plan is to require all buses to move their entry and exit points to the left in order to make travel faster.
Read: New Senate Bill to Encourage Work From Home Arrangement From Employers
Inspection to improve mass transport system
Lim said buses will start loading and unloading passengers at the innermost lane of EDSA. Likewise, he added that the movement of more people on EDSA through a more improved mass transport system is being prioritized.
Moreover, Lim said that a more efficient and effective mass transport system is what's needed in this situation.
We are prioritizing the movement of more people on EDSA through a more efficient mass transport system."
Read: ABS-CBN Shows Stopped, Cease and Desist Order by NTC
The MMDA Chairman conducted the inspection together with with several members of the House of Representatives' Committee on Metro Manila Development.
Wednesday's inspection observed a 50 minute travel time, starting from Monumento to MMDA office in Guadalupe, with two short stops at Main Avenue and Santolan. This is a great way to gauge, measure, and to improve the travel time of commuters.
MMDA TEC
Lim said that the MMDA Traffic Engineering Center (TEC) "is looking at the possibility of closing several u-turn slots within the stretch of the dedicated bus lane for unimpeded travel to ensure faster mobility for the commuting public."
Read: Substitute Bill on Social Pension Approved by House Committee
Moreover, he stated that TEC was instructed upon studying the impact of closing the U-turn slots and looking for plausible solutions to negate its effect.
I have instructed TEC to study the impact of closing the U-turn slots and find viable solutions to negate its effect."
The convenience of the commuters is their priority, Lim claimed, also continuing to say that they will also work on the suggestions and ideas raised by the congressmen to further enhance the busway system and the infrastructures.
Bus door to left side easier said than done
Moving the bus doors to left side may seem to be the best way to address the issue, however, the solution presents a problem of its own since it would mean that bus manufacturers would have to redesign and re-engineer the structure of their buses for their doors to be placed on to the left side. Not only that, but these buses will also only be able to ply the roads of EDSA safely and efficiently.
Read: COVID-19 PUV Protocols to be Followed by the Commuting Public
Footbridges of MRT-3 stations are being used by commuters as to cross the center to the other side of the highway, MMDA General Manager Jojo Garcia said. This can curve up a new and a better transportation system for public commuters.
As per Lim, there is a total of sixteen (16) loading and unloading bus stations along EDSA. With this new update of moving the bus doors to left side, it can have an exponential impact to the transportation system.
Do you approve of moving EDSA bus doors to left side? Will this improve the transport system or cause more problems? Do you think that this will be a great help to the transportation system of our country? Or is this just another flop?
As of the moment, the effects of the infamous COVID-19 is being seen by many people. Let us wait and see how people are going to cope with the situation. For now, let's appreciate the fact that we have a ton of improvement.
Source/s: The Philippine Daily Inquirer | CNN Philippines