The government is hopeful in eradicating some problems caused by the Coronavirus disease (COVID-19) pandemic starting yesterday, June 22. As the Malacañang gears towards the resumption of buses and modern jeepneys on the said date in areas under the general community quarantine (GCQ), people are excited to see how everything went while they have been confined in their own homes.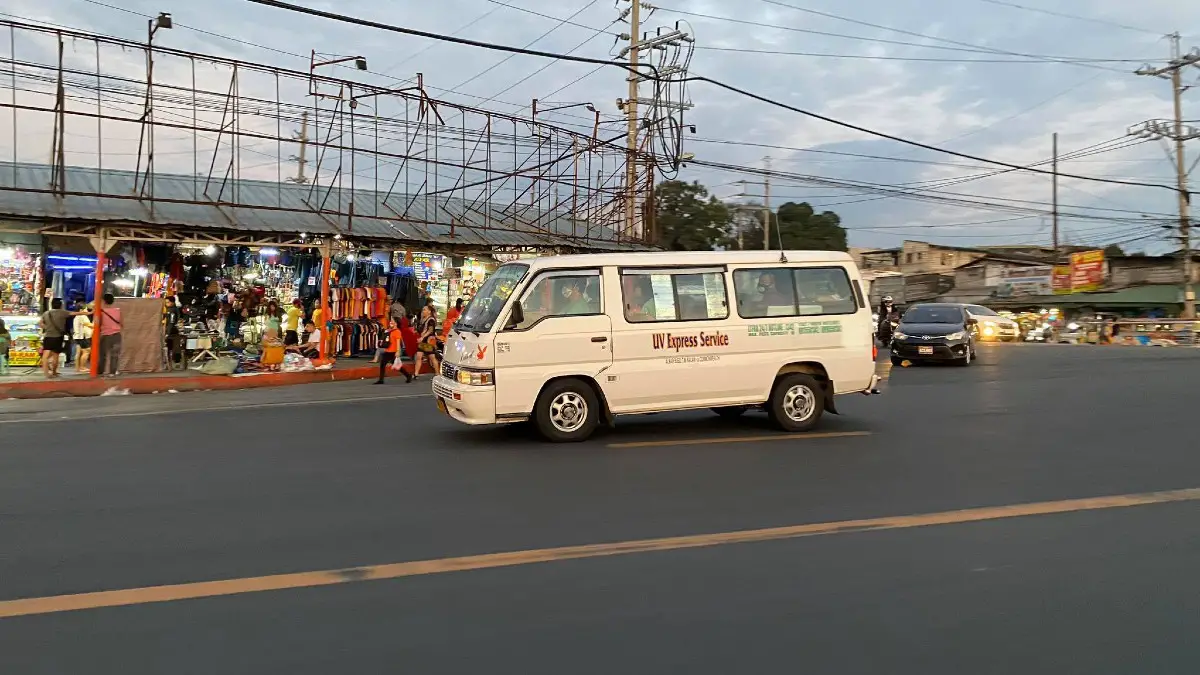 However, COVID-19 PUV protocols will be put into place as to contain the virus transmission. Physical or social distancing will be reiterated and it shall be strictly followed.
Read: There are PSA Job Vacancies — They're Hiring!
Commuters previously voiced out their concerns towards the lack of transportation or the government's poor planning thereof.
They had to make do with walking or the use of bicycles and other forms of transportation due to the necessary health restrictions. Even so, a Mandatory Registration is expected from the passengers before boarding a jeepney as part of the new COVID-19 PUV protocols.
Despite the resumption, jeepneys are only operating at a 50 percent capacity; ferrying a maximum of 13 passengers to be allowed onboard.
Read: International Travel Likely Not to Return until 2023
UV Express Operations Still Delayed
Meanwhile, the Land Transportation Franchising and Regulatory Board (LTFRB) stated that UV Express units are still not permitted to ply the roads; this was because as per the LTFRB, "[it] is currently fleshing out the intricacies of formulating the guidelines" for the resumption of their operations.
The agency however reassured the UV Express operators and drivers that they could continue their operations even before the end of the month after full deployment of modernized public utility jeepneys or PUJs.
LTFRB chairman Martin Delgra III and the technical working group (TWG) consisted of representatives from the DOTr and the LTFRB is completing the proposed guidelines at present which hope to secure the resumption of operations of UV Express in Metro Manila.
Read: Collaborative Effort to Save Workers – DOLE and DTI
Delgra claimed that they are doing everything they can to prevent further transmission of the disease.
We are exhausting all efforts to balance our mandate in transportation with our responsibility of helping prevent the spread of COVID-19 (coronavirus disease 2019). That is why we are observing a gradual and calculated approach for the resumption of public transportation particularly in areas under GCQ."
The agency likewise reported that 15 routes covering 308 units of modern PUJs will resume following the second phase of the "calibrated and partial" opening of the transportation sector since its full shutdown due to the COVID-19 pandemic in mid-March.
According to Delgra, the transport industry is one of the most vulnerable sectors under the pandemic which is the reason why there is a need for balance regarding public health concerns against mobility issues as certain areas across the country open up under GCQ.
Read: Up to P20,000 SSS Cash Benefit to Those Who Lost Their Jobs
Malacañang Hopeful in the Resumption of Transportation Services
Presidential spokesman Harry Roque told state-run PTV-4 last Saturday, June 21 that "perhaps…our suffering caused by lack of public transportation would end beginning June 22."
Roque proceeded to say that the COVID-19 PUV protocols will be put into place as to prevent transmission amidst the infamous pandemic.
But we need to observe social distancing because we do not have an alternative. We have to make sure that buses would fill up only up to 50 percent of their capacity because while we need transportation to go to work, the absence of social distancing could cause sickness and deaths."
Read: No Face-to-Face Classes Until Vaccine for COVID-19 is Ready
Including this is a one-meter physical distancing rule between passengers will be strictly enforced to adhere to the necessary health measures. In addition to that, vehicles should also have some type of protecting covering to ensure that transmission of the disease or the virus is at its minimal.
Do you approve of the COVID-19 PUV protocols that have been put in place? Do you think that the safety of people can be ensured under these said protocols? The results are hard to say as of the moment and it could not be what we're looking for. But, what is the Philippine government doing about it? How are they helping all people who are in dire need of their utmost support and assistance?
Government's Support and Assistance
One of the wishes of the commuting power is for the Philippine government to have some type of plan to help and aid them in their everyday journeys of traveling.
Read: No Senior Citizen PUV Drivers are Allowed to Travel
If you're part of the demographics of workers planning to return to work, what are you expecting? Would you be thrilled about the simple fact of it? Or would the COVID-19 PUV protocols be something you would never intend and plan to try because you prioritize your safety?
Source/s: ABS-CBN News