The FIST Law, short for the Finance Institutions Strategic Transfer Act has been signed into law by our dearest President Rodrigo Duterte.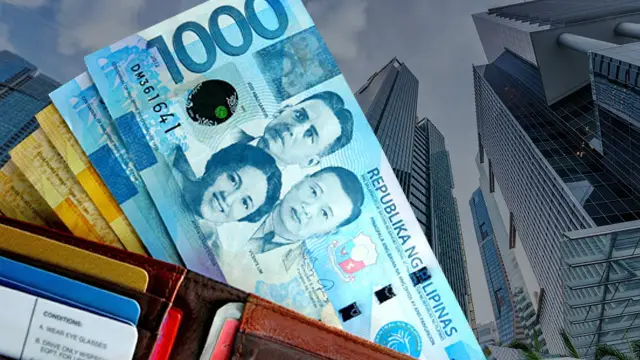 It has just recently been signed today, the 16th of February 2021. It was announced by the Head of the Economic Team, Carlos Dominguez III, who is also the Secretary of the Department of Finance.
Read: Increase in Interbank ATM Fees Starting April 7
What is the FIST Law?
Under this measure, banks, as well as other financial institutions will be able to eject their assets and non-performing loans (NPLs) through asset management companies.
These companies (akin to special purpose vehicles or SPVs), must have been formed more than 20 years ago after the infamous financial crisis in Asia.
In addition to that, the DOF said that the FIST Corporations, through the measure, will allow banks to dispose not-so-good loans and assets to be able to clean their balances up.
This will enable banks to offload souring loans and assets, clean up their balance sheets and extend more credit to more sectors in need."
Read Related: New Bill That Protects Freelancers in The Philippines
Back in December, the FIST bill is one of the measures tagged as "urgent" by our dearest President.
How Does it Work?
For you to be able to understand it clearer and better, let's put it in a scenario like this:
Bank A is already caught up with a lot of bad loans because of the pandemic. Now, they're seeing it as a risk to push and give more loans because of the current situation they are in now. 
With the FIST Law being enacted, these financial institutions will have a chance to sell their assets (the loans) to asset management companies (AMCs); they'll be able to monetize and earn from it, for them to allow loans to people who have been waiting for it. 
Also Read: Best Salary Loans in the Philippines to Help You With Urgent Financial Needs
Therefore, Bank A's NPLs or non-performing loans and assets will be sold to companies; it's like a transfer of loans, with a catch for the corporations involved, of course.
What Does the FIST Law Mean For Us?
We can never tell the impact of the infamous COVID-19 to us if we wouldn't look at things in a financial perspective.
Let's take a small business, for example. Many small businesses temporarily halted operations because of tremendously low sales. But, there are some entities that permanently stopped.
For them to fight back, they would need a loan from a bank or from a financial institution.
However, due to the bad records of loans (thanks to the pandemic), these banks, lenders, and other financial institutions are now hesitant and unsure if they'll be able to take the risk.
Read Related: How to Apply for Government Housing Loans in the Philippines
But with the FIST Law coming in, registered financial institutions will be able to strike a deal and monetize their bad loans. Therefore, these banks now will be open to allow and to accept new loan applications again.
Security of Capital
Rena Alessa Nicerio's mother is hoping to get a loan for their handicraft manufacturing business in Bicol.
As per their telling, they're finding it hard – or rather – impossible to secure a loan because of the risk financial institutions would have to take.
Nicerio said that it's understandable for big loans. But, for small loans like ours, it should never be a problem.
It's difficult if we are talking about big loans. For small loans for us which is an MSME, filing a loan worth P50,000 is easier. But beyond that, processing is slow or even ends up not getting approved."
Read: Businesses For Sale in the Philippines: Where do You Find Them?
Chuchi Fonacier, The Deputy Governor of the Bangko Sentral ng Pilipinas (BSP), said that the FIST law is some type of answer lenders needed for them to be able to do their jobs correctly.
Checking and Monitoring Stage of the FIST Law
While all of these are happening, Fonacier said that they're still in the process of assessing and monitoring the developments. This will push through until the end of the first (1st) quarter of this year.
We still need to monitor the developments in this space during the first quarter of 2021…The numbers may not have yet captured that factor since the debt moratorium was still in effect at that time."
So, if you're looking to try out applying for a loan but you end up getting rejected, now's your chance!
You Might Want to Know: BDO Loan Calculator, Personal Loan Requirements Amidst Weakening Economy
With the FIST measure being enacted into law; it will allow banks and other financial institutions to position their losses and release more funds without fearing risks.
What do you think about the Strategic Transfer or FIST law? Could this help people and businesses get back up from the troubles that the infamous pandemic caused?
Source/s: The Philippine Star | Business World Online