With the infamous COVID-19 pandemic being such a burden to all businesses, imagine its effect on the working class.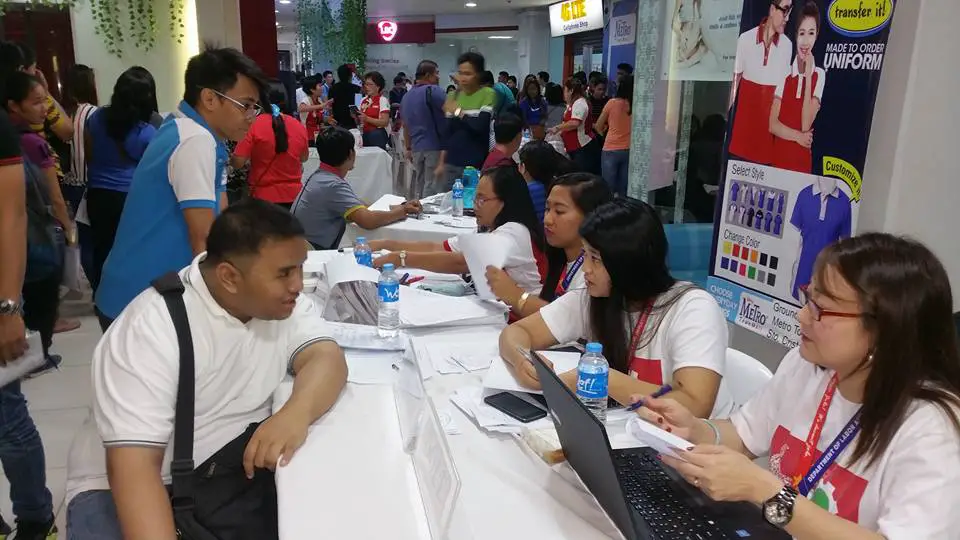 Hundreds of thousands of jobs thrown to the brim; and millions of people left jobless.
This year, the government is looking to create 3.5 million jobs for our countrymen. The creation of these jobs is part of the Nationwide Employment Recovery Strategy (NERS).
Read Related: New Bill That Protects Freelancers in The Philippines
3.5 Million Jobs This Year – More Opportunities
This has been put up by the Department of Labor and Employment (DOLE) to help our economy recover from the aftermath of the pandemic.
Silvestre Bello III, Secretary of the Labor Department, said that this effort is to help and to assist people in our country who had bad experiences because of the pandemic.
This is an all-government effort to improve the employment situation in our country. Each government agency has the responsibility to create jobs."
Read: The Removal of the Cedula, Called on by Salceda
How Many Filipinos Lost Their Jobs?
On the data sent by DOLE, they figure that about five (5) million Filipinos lost their jobs.
As a matter of fact, ever since the economical effects pandemic stepped foot in our country, many of our leaders grew worried.
With more than 549,000 COVID-19 cases, our battle with the disease is not yet over.
Reduced Unemployment Rate
In addition to the 3.5 million jobs this year the government is planning to create; they're also looking to decrease the unemployment rate.
Also Read: The Top and the Quickest Growing Jobs in Southeast Asia
What they're aiming for is for the unemployment rate to average at just 5.1 percent. This was what the average was back in 2019.
Furthermore, this figure translates to about 2.3 million jobless Filipinos in total.
According to Bello, the addition of 3.5 million jobs to what we have now is a major key in decreasing the unemployment rate.
We intend to go back to the 2019 unemployment rate para sa gano'n maibalik natin sa trabaho mga around 3.5 million na nawalan ng trabaho o kaya nabawasan ng trabaho."
In Translation: We intend to go back to the 2019 unemployment rate so we could send 3.5 million Filipinos to companies and have their jobs back.
CREATE Bill
Ramon Lopez, the Secretary of the Department of Trade and Industry (DTI), said that the National Employment Recovery Strategy or the NERS Task Force have been given a go signal of the approval of the CREATE bill.
Read: Mindanao Has Over 18,000 Job Opportunities Up For Grabs!
The CREATE bill, which stands for Corporate Recovery and Tax Incentives for Enterprises bill, is one of the newest measures brought about in the government.
Moreover, it is a bill that's crafted to decrease the Philippines' corporate income tax rate, which, of course, would attract foreign investors.
As per Lopez, the CREATE measure will be responsible for the affirmation of the incentive reforms and the taxes. More so, this could also be what could possibly make the investment climate better and more attractive than what it currently is.
The passing of CREATE will firm up the tax and incentive reforms that will make the investment climate significantly more attractive than the current tax and incentive regime."
Effects of the CREATE Bill
In case you're not aware, the CREATE bill has been up the news since last year.
Also Read: Newlyweds in Japan Can Receive Up To 600,000 Yen
Its main purpose is to create and to produce more career opportunities for Filipinos. With it comes a competitive corporate tax rate, which levels out the playing field for various industries and sectors.
Apart from the 3.5 millions jobs, they plan to create this year, the CREATE bill will also be able to reduce corporate income tax.
You might be surprise as it will lower it to twenty-five (25) percent for large corporations; and twenty (20) percent for micro-businesses, small businesses, and medium enterprises.
As per Bello, there's a P52-billion budget for this. Furthermore, he explained that this will be used to subsidize the incomes and salaries of workers within the micro, small, and medium enterprises (MSMEs) for about three (3) to six (6) months.
Read Related: The POEA Is Looking At Its 2nd Online Job Fair in February
He said that he hopes this budget will be able to hold workers' employment for that timeframe. Otherwise, they would have to think of a different plan.
We hope to retain the status of employment of our workers by about 2 to 3 million."
What do you think about the 3.5 million jobs this year? Do you think that these efforts are enough to give all our countrymen who have had rough experiences a hand? Furthermore, could these job opportunities be helpful in each and everyone of our workers' situations?
Or should the PH government do more and show more than what they currently have mapped out?
Source/s: ABS-CBN News