To help with the finances of workers in the public sector, state pension fund Government Service Insurance System (GSIS) announced that the GSIS COVID-19 emergency loan is now available.
This came after Senator Bong Go appealed to the government to help Filipinos after the extension of the enhanced community quarantine (ECQ).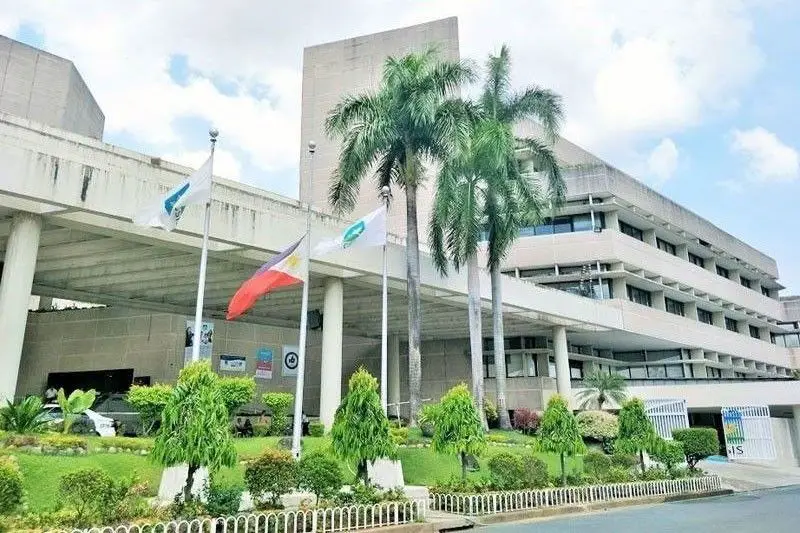 Rolando Ledesma Macasaet, GSIS General Manager, said that the GSIS COVID-19 emergency loan is now available to its members.
Read: ECQ Violators, Be Prepared to Pay for Fines and Possibly Get Arrested
Under the GSIS COVID-19 Emergency Loan program, our members and pensioners may take out a Php20,000-loan which is payable in three years at only 6% interest per year. The loan is covered by an insurance, which deems the loan fully paid in case of the borrower's demise."
Low monthly amortization
In availing the loan, members will be given only a monthly amortization of just P655. Senator Bong Go said that this is an essential assistance coming from the state pension fund.
This is a significant assistance provided by the GSIS to members and pensioners."
Read: DOLE's CAMP Application is Suspended Due to the Large Volume of Applicants
Qualifications
All members of the GSIS that are considered to be in a good standing are qualified. Those that re not qualified are members who belong in the following groups:
Employees who are on leave without pay;
Those who have unpaid loans for more than six (6) months; and
Employees that have incurred arrears in paying mandatory life contributions
The GSIS wants to ensure that the borrowers would still have enough money or funds to take home after getting the loan; they would have a minimum take-home pay of P5,000 after they settle their monthly premium contributions as well as loan amortizations after it's deducted from their salary.
Read: The Social Security System (SSS) COVID-19 Calamity Loan Program to be Launched on the 24th of April
Application guidelines and procedure
Applying for the GSIS loan is made easy for its members. In fact, Macasaet said that the borrower only needs to follow certain steps. Firstly, the borrower needs to submit the following to the GSIS:
Duly-accomplished Emergency Loan application form; there are many types of this form and you can click here to select the best type for you.
Picture or scanned copy of the GSIS electronic card (eCard) of the borrower; or the Unified Multi-Purpose ID (UMID) card
Photo or picture of the borrower holding the accomplished application form.
NOTE: Pensioners can apply online so that they don't need to go to offices.
Read: Luzon Quarantine Lifting if COVID-19 Antibody Becomes Available
What if I don't have a UMID?
In the event that the borrower does not have a UMID, he or she can present two (2) valid IDs. This would be enough to be eligible for the GSIS COVID-19 emergency loan.
Submitting the forms as well as the required documentation would depend on where your region is. The following are the email address specified per region:
In addition to the online way of applying, borrowers who have UMID cards may also be able to apply through the GSIS Wireless Automated Processing System (GWAPS) kiosks.
These kiosks and machines are scattered in different locations such as:
All GSIS branches as well as extension offices
City halls
Provincial capitols
Selected municipal offices
Big government agency offices like the Department of Education (DepEd)
There also are malls that have these kiosks:
Read: Pag-IBIG Fund 3-Month Moratorium FAQs: Who Can Get it, How, and Other Questions, Answered
Robinsons Malls
Selected SM City branches:

North EDSA
Manila
Cebu
Pampanga
SM Aura
SM Southmall
Mall of Asia (MoA)
How are the loan proceeds distributed?
The GSIS COVID-19 emergency loan proceeds are electronically sent to the borrower's UMID card or the eCard. Macasaet said that this is technically the first time that GSIS is offering this type of emergency loan.
In the most recent calamities, the emergency loan is only applicable to calamity-stricken areas. Now, it's on a much more larger scale – a national scale.
Read: DOLE Coronavirus Assistance, Can be Taken Advantage of by OFWs and Repatriated OFWs
This is the first time that GSIS is offering emergency loan on a national scale. Previously, emergency loan is offered by GSIS to declared calamity areas which are usually confined to a particular province or region. The last time GSIS offered a region-wide emergency loan was in 2013 when typhoon Yolanda struck almost all provinces in the Visayas. In the aftermath of Typhoon Yolanda, GSIS disbursed a total of ₱5.2 billion in loans to members and pensioners in 2013."
Furthermore, Go said that this is something that he supports; this is for the welfare and the security of Filipinos and they are appreciative of this effort by the GSIS.
According to GSIS president Macasaet, this is a first for applications for emergency loans. I fully support their action to help affected Filipinos."
Loan for pensioners
Pensioners who are of old age and those that are disabled can apply for the loan. However, the loan should result in a net monthly pension after the loan is taken to be at least 25% of their basic monthly pension.
Read: PH Military Personnel Will Donate Part of Their Salaries to Fight COVID-19
What the GSIS wants is for these pensioners to have an amount left for them to be used for monthly expenses.
This financial assistance offered by GSIS is just one of the many assistance programs offered by the Philippine government. This is what they were talking about when they said that public sector workers should be given financial assistance and support as well.
With DOLE providing financial assistance for workers in the private sector, the GSIS will provide for those in the public sector, too.
Is this the end of all financial assistances?
A week ago, President Rodrigo Duterte announced that there are not enough government funds from the government to support the poor and the needy.
Read: Members of the Social Security System (SSS), Urged to Pay for Their Loans and Contributions Online
However, they are currently on the move to help everyone who are in dire need of it.
Many government agencies are developing different financial programs like the Department of Labor and Employment's (DOLE's) COVID Adjustment Measures Program (CAMP); Pag-IBIG's Calamity Loan given and offered to members even if they have outstanding loans, and many more.
As of this moment, there are a total of 6,087 confirmed and positive COVID-19 cases in the country. 516 of which have recovered but this figure gave a total of almost 400 fatalities.
There are no news yet on whether the enhanced community quarantine will be extended; let's wait for further instructions and directive from the Philippine government.
Read: Manila City Families Will Receive P1K Worth of Cash Aid Coming From the Manila City Government
What do you think about the assistance that the state pension fund is providing? Would the GSIS COVID-19 emergency loan be enough for the needs of the people? Can public sector workers workaround this emergency loan so that they have sufficient funds until the time they can attend to work again?
Source/s:  Government Service Insurance System (GSIS) website