The Social Security System (SSS) has announced that they are recommending the use of their online facility. To comply with the "ease of doing business transactions," SSS members are urged to pay their SSS loans and monthly contribution premiums online.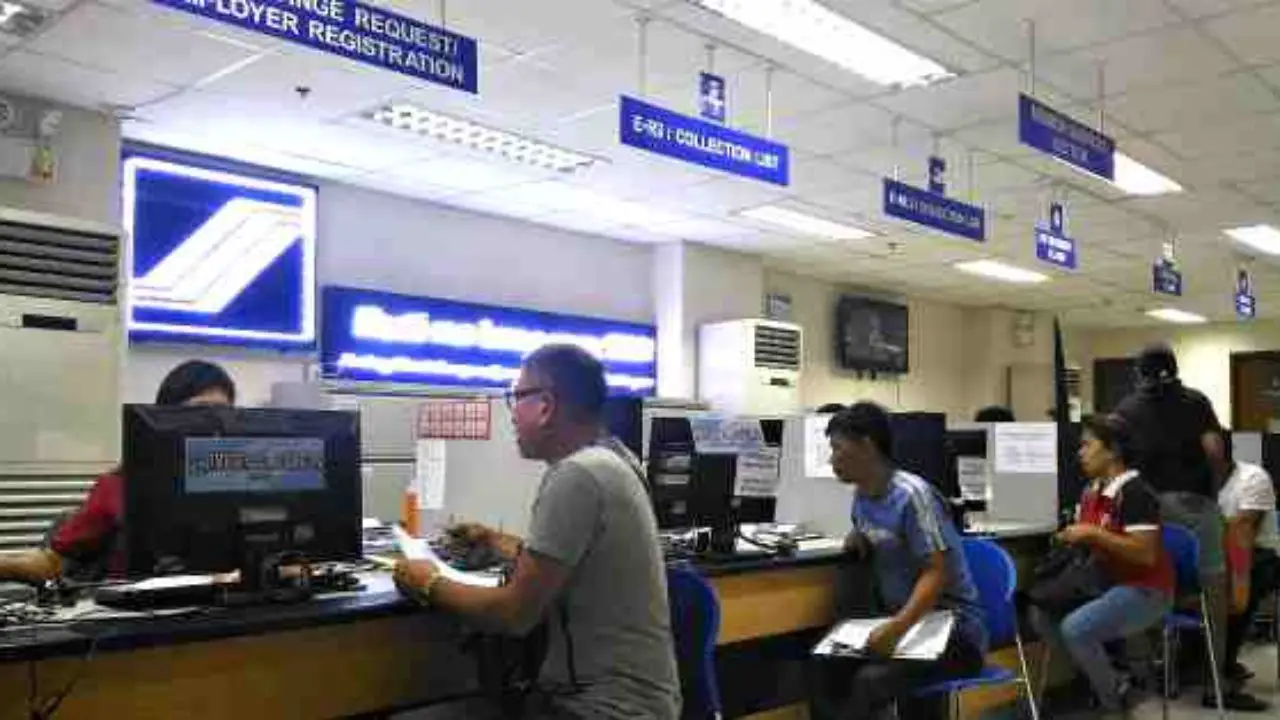 SSS members can access the online SSS facility by accessing https://sss.gov.ph > Member Login.
Read: SSS Pension Loan Now up to P200,000 and More!
What can you do in the SSS Online Facility?
The SSS Online facility is a tool you can use to know a lot about your SSS membership. In fact, you can also do the things you can do in a branch there, too!
Here are the things you can do with the SSS online facility:
View your SSS Common Reference Number (C.R.N)
See what your current status is
Apply for a personal loan
Apply for a maternity loan
Pay for SSS loans (Payment Reference Number (PRN) Generation ONLY)
Pay for monthly contributions (PRN Generation ONLY)
Check your monthly contributions
And many more!
Those are just a few of the most common things people can do with the SSS online facility. This is why it's also a good recommendation by the agency in urging members to utilize it more.
Read: SSS Self-Employed Members, Now Covered by ECP Benefits
Ease of doing business transactions
By the start of President Rodrigo Duterte's Administration, he instructed all government agencies to simplify their transactions and services. A few months back, he even gave a final note to them that if they won't do it, he'll k!ll them.
Moreover, he directed all agencies to comply with the deadline to finish all pending transactions on or before December 10, 2019. In his note, he said he didn't want ANYTHING left after the said date.
You can read more about that here: President Rodrigo Duterte Orders Government Agencies to Settle Transactions on or Before December 10th, 2019
Importance of the SSS online facility
So you might be wondering, why is the agency urging members to pay loans and contributions online? There are plenty of reasons, in fact, the most common would be because of late payments.
Chief Executive Officer (CEO) and President of the SSS Aurora C. Ignacio, said that a majority o SSS members miss deadlines because of their jam-packed schedules. This is true, in fact, many people admit to being late with their monthly contributions and their loan payments; the latter can incur a great amount of penalty to the member.
Not just that, Ignacio added that missing monthly contributions would have negative effects to each member's benefit claims to the SSS. She said that this urge is not actually for them, but for the members' benefits too.
We encourage our members to pay their contributions and loans online to avoid these problems and have a safer and more convenient means of settling their obligations with SSS."
Read: Taxes Can Now be Paid Online Using PESOnet
Where can members settle payments if the request is done online?
If you are interested to pay loans and contributions online, it's better for you. The SSS has partnered with many banking and financial institutions to mitigate the hassle of paying. Members can pay through the following channels:
GCash
UnionBank Online
BancNet Online
By using any of these payment facilities, members can successfully pay loans and contributions online without the hassle of lining up to an SSS branch or office.
Who can pay their contributions online?
If you are employed, your company will be doing that for you. However, if you fall under Self-employed, voluntary, and Overseas Filipino Workers (OFWs), you would have to pay voluntary contributions.
Read: SSS Maternity Benefits Could Reach up to 70,000 Per Member
Traditionally, contributions are paid when you visit any SSS branch, but with the online facility of the SSS, you can pay loans and contributions online!
How can you pay loans and contributions online?
As mentioned above, settling your obligations with the SSS is one of the main things the SSS online facility is for. Although it's totally not the process, accessing the online facility is the first step.
As we have also mentioned above, there are three (3) ways on how members can pay online. We'll detail each method so that the next time you need to pay loans and contributions online, it'll be muscle memory.
Paying through BancNet and UnionBank can be done by accessing your My.SSS account and hitting on e-services. But if you want to do it manually, here's what you need to do.
Read: Higher SSS Sick and Retirement Benefits and Savings for OFWS, Possible
For BancNet ATM cardholders
Access BancNet's website and register. (Having an ATM card does not necessarily mean you have an account already);
Once an account is made, log-in to your BancNet account.
Select the bank of your ATM card then hit on I Agree. 
Hit on Payments > SSS
Enter your 10-digit SSS number (XXXXXXXXXX) plus the 6-digit number containing the month (mm)/year (yyyy). It should be in this format (XXXXXXXXXXmmyyyy)
Select the account type (Savings or Current)
Enter the amount you want to settle
Enter the ATM PIN on the onscreen keyboard
Hit on Submit
For UnionBank ATM cardholders
Access UnionBank's website and register for a UnionBank online banking account (if you don't have one yet)
Otherwise, register for an account.
Hit on the Bills option and choose SSS as the transaction
Duly accomplish the form
Type-in the amount you want to pay
Lastly, you'd be asked to input your details once again for the payment to push through.
Read: Jobless Insurance from the SSS, On Its Way
Paying through GCash
Log-in to your GCash account. Register if you don't have an account yet.
Hit on the Pay Bills option
Select Biller, in this case, you would need to select SSS-PRN
This is where your PRN will come into play; accomplish all of the information including your PRN. 
Hit on Next to finish the transaction
You'll receive an email (if you typed your email in) or an SSS that the transaction has been completed. It's real time.
The SSS said that about 16. million members are paying their contributions from January until September 2019. Moreover, only a handful of that figure chose to pay loans and contributions online.
She specified the numbers of the people paying loans and contributions online.
Read: Tax-Free Maternity Benefits Can Now Be Enjoyed by Expectant Mothers
For the said period, there were only 706 employers and 10,078 self-employed, voluntary, OFW members who have used GCash. There was an increase though of 36 percent from 519 employers and 74 percent from the 5,795 self-employed, voluntary, OFWs members recorded during the same period in 2018."
BancNet cardholders, on the other hand, were only tagged to be at 6,295 on the same time frame. Lastly, UnionBank cardholders amounted to 46,087 employers in different channels (over-the-counter and online); 19,641 self-employed, OFWs,voluntary members paid through UnionBank during the same time period.
Read: National ID Enrollment to Happen in Mid 2020 After Pilot Testings
It would really be a big relief if you learn how you can pay loans and contributions online to the SSS. You'll avoid the infamous traffic; you'll be avoiding long lines – you can do it in the comfort of your own homes!
What do you think about the SSS' urging of the public to pay loans and contributions online? Do you think that this would really be a big help to people in maintaining their stature with the SSS?
Source: The Philippine Daily Inquirer