The COVID-19 has been a real threat to the world's economy; other than the fact that it's the reason why most businesses closed down, it follows the reason of millions of workers and employees lost their jobs worldwide. For our Overseas Filipino Workers or OFWs, about 371K of them lost their jobs – and they've got nowhere to go.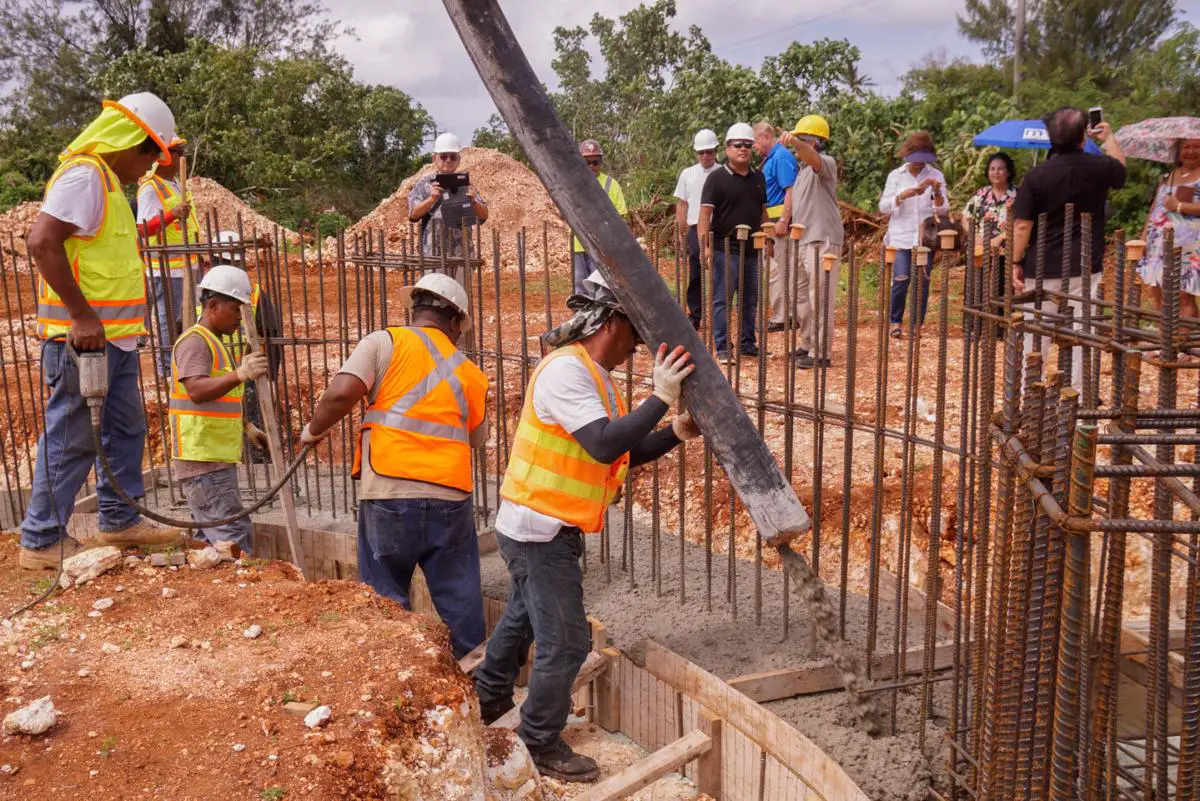 While they have a chance to regain their composure by going home here in the country; some might find it insufficient. Through the Balik Probinsya Program that has been authored by none other than Senator Christopher "Bong Go," aspiring people have the chance to work again in the provinces for agricultural reasons.
But what about OFWs who wish to work overseas again? How would they be? Good news – the Department of Labor and Employment (DOLE) made the announcement that there are Guam job opportunities that these laid off workers can take advantage of. Yes! They have the chance to work in Guam and continue their services as OFWs!
Read: The PNP is Hiring For Their Entry Level Vacancies
Guam Job Opportunities
Silvestre Bello III, the Secretary of DOLE presented a market report from the Philippine Overseas Labor Office Los Angeles (POLO LA). This report had the information that certain employers in the construction sector are prepared and ready to take OFWs who are semi-skilled and skilled.
In addition to that, Bello said that the POLO LA is continuing to receive numerous request in the construction sector in Guam; this is what paints the entirety of the Guam job opportunities available to OFWs. And in case your heart is in the construction industry, these opportunities are all for you.
Read: Jollibee Corporation Closes Around 255 Stores Worldwide Due to the Pandemic
How OFWs Can Apply For These Job Posts
Should many OFWs wonder how they can get into such position, David Dell'Solla; Guam's Labor Department Director, said that these OFWs are to be hired ONLY under the H2 visa. In addition to that, he also said that contractors are also looking to hire Filipino skilled workers than other people.
What they can do, as per the POLO LA is that they can communicate directly to them; alternatively, they can also communicate to other foreign principals about their particular plan of applying. Should there be a laid off OFW in the country; they can direct their inquiries to the Global Manpower Agency for the job posts available.
Read: Work from Home Scheme Approved by the DepEd
Open Employers in Guam
As per the POLO LA, the company Northern Construction is looking for people in the following fields:
Heavy Equipment Operator (3 posts)
Heating, Ventilation, and Air Conditioning (HVAC) and Refrigeration Mechanics (3 posts)
Carpenters (8 posts)
Cement Masons (9 posts)
Sheet Metal Workers (2 posts)
Mechanical Engineer (1 post)
Civil Engineer (1 post)
Currently, only Northern Construction made the bid in hiring their needed people – but there are other companies in line as well. For instance, Contrack Watts Inc., another construction company is in its parking lot to hire workers in the fields of:
Read: COA Job Hiring: With Over 1,400 Vacant Jobs Available
Pipefitters (4 posts)
Heavy Equipment Operators (4 posts)
Reinforcing Metal Painters (5 posts)
Contrack Watts Inc. would also heed the help of the Global Manpower; they would serve as the PRA of the company.
Furthermore, Architectural Painting Services, LLC also looks to hire a total of 50 painters. However, they wouldn't be assisted by Global Manpower, they would be assisted by Venture Management Systems International Corp.
As a reminder, both Architectural Painting Services, LLC and Contrack Watts Inc., are pending job opportunities in Guam. What's sure is the Northern Construction's call to employ semi-skilled and skilled Filipino workers.
Read: A Total of 178 Vacant Positions for Non-Uniformed Personnel (NUP)
Are These All the Jobs Available?
All Guam job opportunities are communicated to the DOLE – then communicated to the people. As of the moment, the posts from Northern Construction are the only available posts. The ones that follow, unfortunately, are to follow and would be confirmed anytime soon.
For other aspiring OFWs in Guam, what we would advise to do is to wait. No other job posts have become available. Rest assured that you will be getting the information you need from us in the fastest and the most convenient times possible.
Should you know people who are interested in being aware about the different Guam job opportunities, sharing this to them might just be the chance they're looking for. You might just be the person who would bring happiness to them.
Read: Free Rides to Medical Workers and Frontliners – Angkas
What do you think about the different job posts and opportunities in Guam? Do you think that they will be safe for our OFWs to take? Do you think that Guam is a safe country from the infamous virus that brought the world down its knees?
Source: The Philippine News Agency | ANC TV