After the provision of a permanent mobile phone number a few months back, the eight (8) digit landline number format is next—and it's up on October 6, 2019. The regular seven (7) digit home phone number will now be replaced with an 8-digit number in compliance to the National Telecommunications Commission's (NTC's) directive.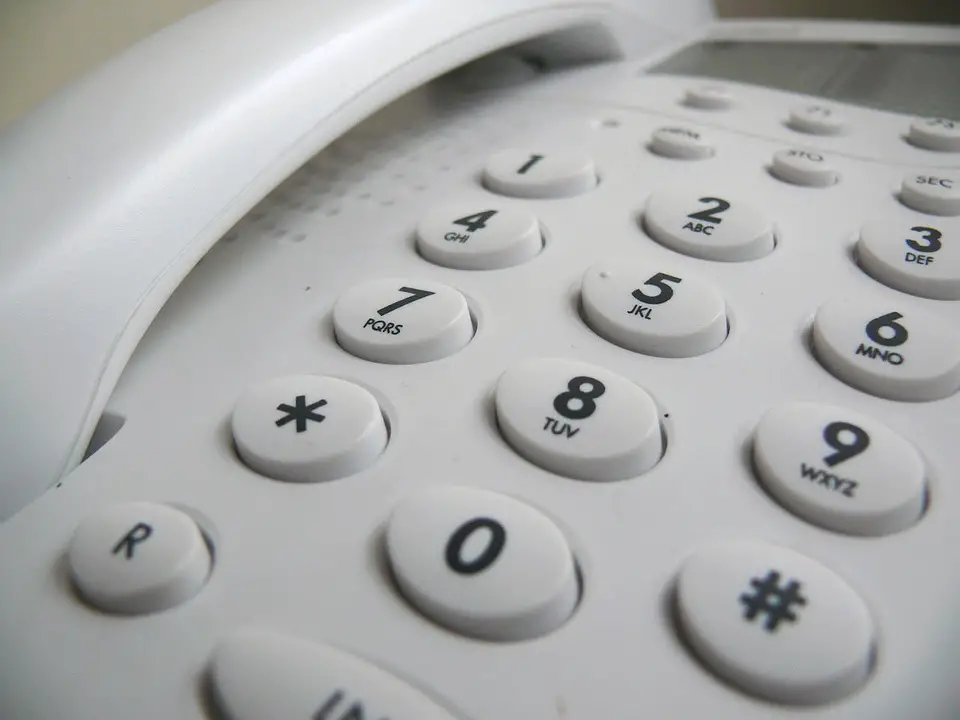 If you would read the NTC Memorandum Order No. 10-10-2017, each telecommunications (telco) company was provided some sort of an identifier; it'll be known as the public telecommunications entity (PTE) and this will serve as an additional prefix to add to their current and existing numbers with the area code (02 – in Metro Manila).
Read: The National Telecommunications Commission (NTC) Releases the Guidelines on the Permanent Cellphone Number or Mobile Number Portability
Globe and Innove are given the prefix "7" and Bayan Telecommunications (BayanTel) will be given the "3" prefix. PLDT Inc., however, has been given the "8" PTE identifier.
Why would the landline numbers in Metro Manila change?
As per their Memorandum Order last year, they've directed all telcos in the country to migrate all of their customers within the "02" area code to 8-digit telephone numbers; from the existing seven (7) digits.
Read: One Centavo Per Text Message, Filed by Senator Imee Marcos
The commission said that this move is to give assurance that the resources our country currently has are enough to cater to the rapid and continuous growth of landline customers in major cities in the Philippines.
How would the new landline numbers be?
According to the NTC, Globe Telecommunications and its subsidiary, Innove, will be given has been assigned the "7" as its PTE. Bayan Telecommunications has been assigned the "3" PTE identifier; last but definitely not the least, PLDT Inc., has been given the "8" identifier.
Sample formats for the change of landline numbers
Here are some sample formats for the new landline numbers which will be effective on October 6, 2019.
Read: The New Phone Unlocking Policy by the NTC
Globe sample format
Old format – (02) 219-XXXX
New format – (02) 7219-XXXX
Bayan Telecommunications sample format
Old format – (02) 224-XXXX
New format – (02) 3224-XXXX
PLDT Inc. sample format
Old format – (02) 853-XXXX
New format – (02) 8853-XXXX
How about other hotlines? Are they going to be changed too?
Fortunately, hotlines that have less than 7 digits; those that start with o1 or with 9, will remain the same. For instance, the National Complaint Hotline 8888 will be the same. The Emergency Hotline 911; Lifeline Arrows 16911; MMDA 136; and Rescue Operations 161 are all going to be retained.
Read: Baguio City Bans Gadget Usage While Walking in Public Areas
As per the NTC, all landline numbers that are 7 digits long are the only ones which will be updated and changed.
Furthermore, PLDT Inc. said that after the migration which will be done on October 6, 2019, all 7-digit telephone and landline numbers would no longer be reachable.
Downtime during the migration
All telecommunications companies said that all customers might experience a 5 to 6-hour downtime on October 6, 2019; the date of the migration. They said that this would start from 12:00 A.M. until 4 to 5:00 A.M.
So should you experience anything wrong on this given date and time, you know what the culprit is.
Banking institutions, just like other establishments who have 7-digit hotlines, have also made announcements about the change in their contacts. Here are some of the notable banking institutions in our country:
Read: Mislatel (Dito Telecommunity), Third Telco Player in the Country, Will Accept Subscribers Before 2020
Banco De Oro (BDO) – (02) 8631-800
Bank of the Philippine Islands (BPI) – (02) 889-10000
EastWest Bank – (02) 888-1700
Security Bank – (02) 888-791-88
UnionBank of the Philippines – (02) 8-841-8600
What if I dial 7-digit numbers still?
According to Globe, their customers who will be dialing 7-digit numbers will be hearing a special announcement saying that the format of landline numbers have been changed from seven (7) digits to eight (8) digits.
Read: Ultra High Internet Speed Information Highway Project Could Cut Current Costs in Internet Connections in Half
As for PLDT Inc., and Bayan Telecommunications, no announcement or notification has been made whether their subscribers will be hearing a beep or a note about the migration from 7-digit numbers to 8 digits.
So if you are used to dialing seven (7) digit numbers, note that the update from 7 to 8 digits will be effective in two (2) days! Mark your calendars because beginning October 6, seven-digit numbers will no longer proceed!
Source/s: ABS-CBN News | Philippine Daily Inquirer