The Chair of the Senate Basic Education Committee, Sen. Gatchalian said that there are many students in the country looking forward to getting the financial help; that's why he's urging the DepEd to distribute the Bayanihan 2 subsidies faster.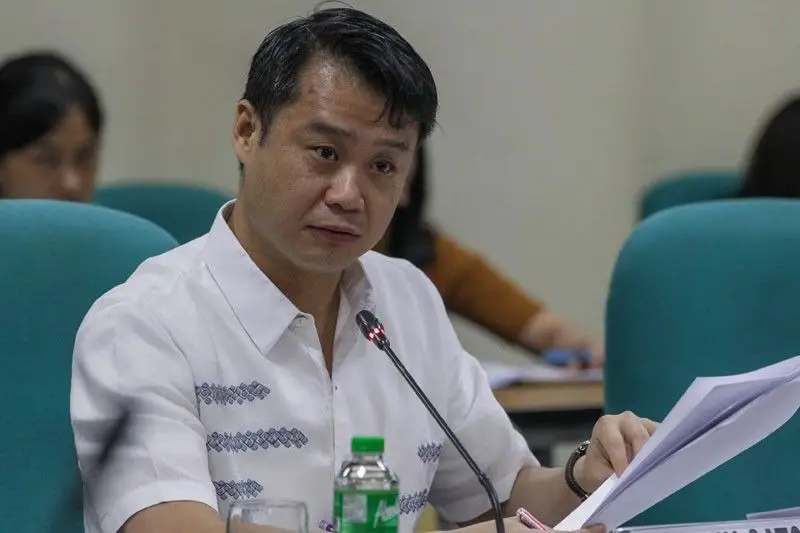 Upang maibsan and kanilang pangamba pagdating sa mga pangangailangan sa edukasyon."
In Translation: To cast their fears aside when it comes to financial matters in education.
Gatchalian is pushing the Department of Education (DepEd) to distribute Bayanihan 2 subsidies faster, under the Bayanihan to Recover as One Act to students in the basic education.
Read: New Nurses are Now Allowed to Go Overseas
What is the Bayanihan 2?
The Bayanihan 2 is also known as the government's 2nd coronavirus pandemic relief measure.
It required the provision of scholarships to qualified basic and higher students from those who are facing financial difficulties as a result of the pandemic.
The Coordinating Council of Private Educational Associations (COCOPEA) gave their gratitude to CHED in ensuring the continuity of education during the pandemic.
Joseph Noel Estrada, COCOPEA Managing Director, said that the timely assistance of the government through the Bayanihan 2 to students in private higher education institutions has accompanied the private higher education sector's efforts.
Also Read: DILG Set to Re-Hire 15,000 Contact Tracers This Year
Particularly on innovation while also looking after the health and welfare of their students."
Due to the health crisis, higher education institutions moved this year to remote learning from conventional face-to-face teaching.
How Many Students Received Funds From The Bayanihan 2?
After the Senator made the call, the Commission on Higher Education (CHED) reported that more than 54,000 students in universities and private colleges; who have a remaining balance in their tuition and miscellaneous fees, receive P5,000 worth of subsidies.
P300 Million Released To 927 Private Schools
Via the Bayanihan 2 Higher Education Tulong Initiative, they had a total allocation of P300 million, CHED dispursed the grant.
P600 million was assigned as financial aid to qualified students in both higher education and basic.
Eligible basic education students include those who are not provided by the Department of Social Welfare and Development's Listahan, the senior high school voucher program. and the education service contracting program.
As per De Vera, CHED thanks President Rodrigo Duterte, as well as the Senate and the members of the Congress for listening to the voice of students during the COVID-19 pandemic.
Read Related: P300 Communication Allowance, Requested by Teachers From the DepEd
Including an amelioration package for affected students, particularly in private universities and hor heling our affected students continue their studies."
President Rodrigo Duterte Extends the Validity of the Bayanihan 2
The validity of Bayanihan 2 is extended until June 30, 2021. In which, President Rodrigo Duterte signed Republic Act. No. 11619, last month.
Duterte also signed Republic Act No. 11520, extending until 31 December 2021 the availability of funds under the 2020 General Appropriations Act.
CHED Eyes in Low-Risk MGCQ Areas Limited Face-To-Face Classes by January 2021
CHED said that the conduction of small in-person classes in areas categorized as low-risk modified general community quarantine (MGCQ) by January is being monitored.
Read: Diokno Shows a Sample of the National ID Card, They Plan on Printing 154K Cards Per Day
The Inter-Agency Task Force on Emerging Infectious Diseases (IATF) has introduced a policy that provides in-person or face-to-face classes in the lowest level of community quarantine, CHED Chairman Prospero De Vera said.
On the other hand, De Vera also mentioned that the learning sessions ought to comply with health protocols and guidelines; which will come from the commission and local governments.
Even if this was approved by the IATF, realistically, the rollout would be on the second semester because of the health situation we have right now."
De Vera clarifies that he will be testing how universities and colleges' preparation to conduct in-person classes. He'll see as to how they'll comply to the requirements in the months leading up to January.
Also Read: Application for New DOLE Camp, Now Open Online
The examples of health protocols when it comes to colleges and universities are the following:
Mandatory wearing of face shields and face masks
Disinfection of the facilities
Social Distancing
The commission will select a prototype of a reconfigured classroom that can be accepted by other colleges, he said.
As per De Vera, there is no higher education institution that is currently holding face-to-face classes.
Ang umaandar pa lang na mode ngayon, iyong full online at saka 'yong flexible an online and offline."
In Translation: What we have now is full online, as well as flexible (both online and offline).
What Will Be The Future For Our Students?
With the Department of Education being pusehd to distribute the Bayanihan 2 subsidies faster; we can now say that our students can now breathe and relax for a moment; they wouldn't have to think about their financial stature.
Parents can also look for alternatives just in case things are not falling into place.
What are your thoughts about this? Do you think that if the agency pushes to distribute Bayanihan 2 subsidies in a faster sense it's the solution for our students?
Source: ABS-CBN News