The temporary suspension on the operation of new nurses working overseas was recently lifted by the Philippine Overseas Employment Administration (POEA).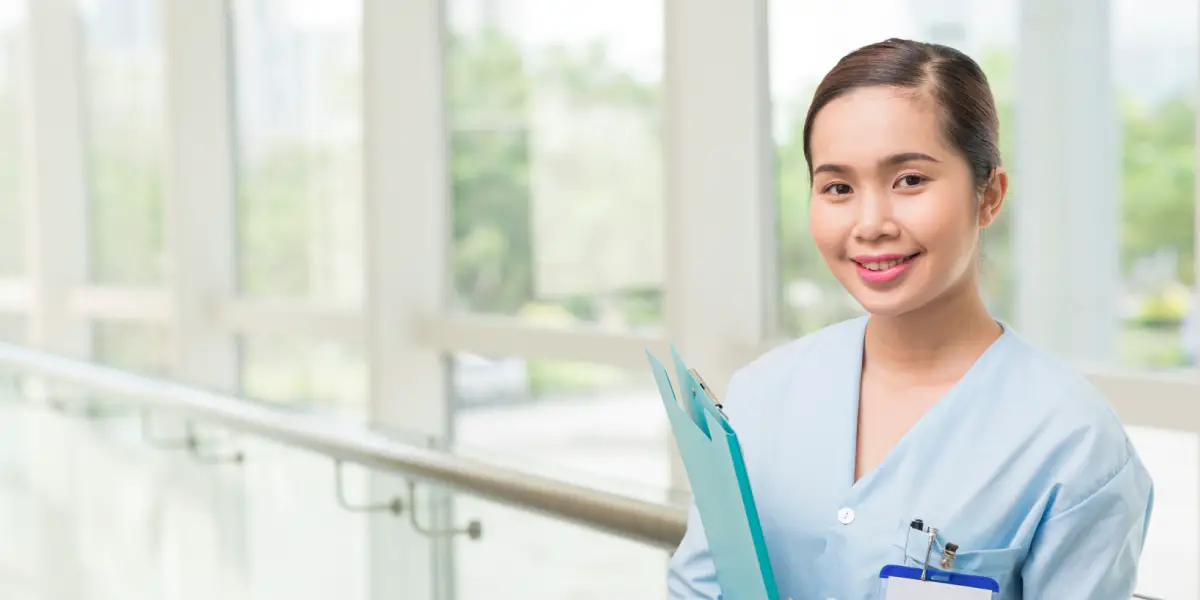 In the Governing Board Resolution (GBR) No. 17 marked December 7th, the agency authorized nursing aides, employed nurses, and nursing assistants to go overseas.
Read: DILG Set to Re-Hire 15,000 Contact Tracers This Year
As per the resolution, the temporary ban or restriction of the deployment of nurses, nursing assistants, and nursing assistants, is hereby immediately lifted.
That their deployment shall be subject to travel restrictions of the host country and execution of a declaration signifying their knowledge and understanding of the risks involved as advised by the Philippines Government."
Other Workers in The Medical Sector Are Not Included
The Philippines Overseas Employment Administration said that the lifting of the temporary ban on deployment did not include other workers in the medical sector.
Also Read: Filipinos are Eligible for US H-2B Visas Again
With regard to the temporary suspension, it shall remain effective for other workers and allied health care workers (HCWs) until the Philippines Overseas Employment Administration has been properly consulted.
And moreover, if they lift the moratorium.
Started on the 1st of January 1 this  year, the POEA said that they've imposed an annual deployment limit of 5,000 new hires.
This will be until such time that the Inter-Agency Task Force on Emerging infectious Diseases (IATF) shall decide to increase the limit considering the predominance of public health emergency caused by Covid-19 pandemic.
Read: Avoid These 7 Interview Red Flags When Preparing for a Job Interview
On the other hand, the Government has previously imposed a ban on sending medical sector employees. They did so to ensure that the Philippines has a sufficient number of healthcare workers to respond to the health crisis.
The POEA Extends Balik-Manggagawa Online Evaluation 
January 19, the POEA said that in the light of on-going community quarantine, returning employees are advised to take advantage of the Balik-Manggagawa online assessment.
For a successful transaction to obtain their travel exit clearance, or overseas employment certificates (OEC)."
The POEA indefinitely extended the introduction of the BM online assessment, which complements the current BM online framework, in Memorandum Circular No. 02, Series of 2021.
Read: P300 Communication Allowance, Requested by Teachers From the DepEd
Why Do Nurses From The Philippines Prefer To Work Overseas?
There's no doubt that the Philippines is a country with talented individuals.
They often dream to achieve big in their career or to chase higher education in fields like teaching, nursing, etc.
Foreign countries such as Australia, Canada, the UK, the USA, and New Zealand are the dream destinations for them.
Bigger Salary
Employers in foreign countries have their necessary workforce working at high salaries.
This is the reason why nurses from the Philippines seek opportunities to work overseas because of the better compensation.
Filipinos working in high-demand jobs like teachers, engineers, and nurses, are also poorly paid within the home country.
High Employment Rate 
Foreign countries has a persistently high employment rate. Compared to the Philippines wherein every year, thousands of fresh graduates fail to find a job.
That is why the unemployed are increasing the competition for others.
Read Related: Extension of Electricity Bill Subsidy to 10 Years, Sought by Senator Gatchalian
Their remaining solution to escape this situation is to go overseas and seek better opportunities.
Top Countries for Nurses to Work and Live In
Registered Nurses in the Philippines can work in many countries abroad. In fact, nursing is a personally rewarding career and an emotionally fulfilling, with strong compensation.
Are you looking where you should work and grow as a nurse? If so, then here is a list of top countries for nurses:
United Kingdom
For nurses in the United Kingdom, once you hit the higher stages, life will be fine. Nurses in entry-level positions start earning about 30,000 US dollars per year.
But once you gain experience, that can increase to as much as 43,000 US dollars per year.
You must get a degree in pre-registration nursing, register with the midwifery board and Nursing. Also, complete an examination to become a nurse in the UK.
Chile
With entry-level nurses earning 28,000 US dollars ad an annual salary that exceeds 47,000 US dollars, nursing in Chile can be a very lucrative profession.
Registered nurses can earn up to 62,000 US dollars (with experience).
Norway
The stunning oil-rich soil of the Fjords, Norway, bumped their Scandinavian neighbor Sweden out of the top countries for nurses.
Norway is approximately 50,000 US dollars per year, but for the best-paid nurses with outstanding experience, it can grow as high as 100,000 US dollars per year.
Read: PhilHealth Contributions Increase Starting Next Year
Luxembourg 
In the first eight years of their career, nurses' compensation packages in Luxembourg are approximately 60,000 US dollars and can get as high as 125,000 US dollars with enough experience.
Sad to say, the country's small size also means it is incredibly difficult to get a job.
Belgium
While it ranks at the bottom of this list for the wages for RNs, they can still earn a decent sum of money.
As a matter of fact, the starting wages are approximately 27,000 US dollars and can hit up to 50,500 US dollars per year.
List of Countries That Will Soon Open This 2021
Hong Kong
Canada
Bahrain
Kingdom of Saudi Arabia
Japan
Israel
United Kingdom
What is the Future For Nurses That are Allowed to Go Overseas?
If the number of Nurses that go to foreign countries increase each year, will it be a problem for the Philippines in the future?
Share your thoughts regarding the fact that new nurses can now go overseas amid the COVID-19 pandemic. Do you think the POEA made the right move?
Source: Philippine News Agency