The COIVD-19 pandemic triggered a lot of people to go digital. From the school or the educational unit, businesses, and even some jobs – they're transitioning to be pushed online now.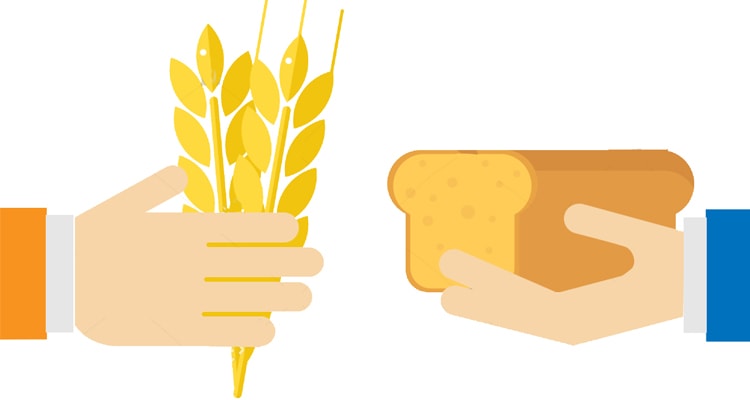 Other than those usual things, many people attempted to engage in online barter transactions either for their personal or their business needs.
Ramon Lopez, Department of Trade and Industry (DTI) Secretary made the clarification that barter trade is observed and allowed in a few parts of Mindanao ONLY; and it's purpose is to improve and develop the livelihood there. However, it is not allowed everywhere else in the country.
Read: Senator Go Expresses the Need For an Immediate E-Government Rollout During COVID-19 pandemic
As per him, people who engage in online business barter transactions mask themselves from taxes and other laws; that is the reason why it's not okay for businesses to engage in these activities.
Bawal nga po at saka nalalabag nila yung tax lax law diyan.Diyan po umaaksyon naman po yung team, yung composite team ng DTI, at ng PNP, NBI."
In Translation: It is not allowed for people to engage in barter transactions because they violate tax laws. This is also where our team would action; the composite team of the DTI, the Philippine National Police (PNP), and the National Bureau of Investigation (NBI).
Online Business Barter Transactions are Illegal
As per the DTI, these online transactions are illegal; they said that this needs to go through the Bureau of Internal Revenue (BIR), as well as the DTI.
Read: GCash Convenience Fee For Fund Transfers Starting the 6th of July
In case you're not aware, a barter trade and/or transaction is a type of transaction where people exchange goods and services instead of money. It's like the old times of transacting and in getting deals with people.
Personal Barter Trades are Allowed
Lopez then made the statement about personal barter trades being allowed by the law. He said that personal transactions, without engaging businesses, is allowed and can be pushed online.
For personal transactions via barter, not as a regular business transaction, it is allowed and not covered by law."
He then continued to mention that business barter trade is allowed only in three (3) towns in Mindanao: namely Sulu, Tawi-Tawi, and Jolo; and it has a purpose why it's allowed there.
Barter as a business is not allowed. Since there's no tax payment. And per EO (Executive Order) on barter, only 3 towns allowed barter. In Jolo, Sulu and Tawi-Tawi. To improve livelihood there. There are even guidelines on this."
Read: Salceda Seeks Additional Taxes on Digital Services Such as Netflix and Google to Raise Government Revenues
Being Alert Online
While we're constantly reminded to "think before we click," many frequenters of online shops fail to do so. Nowadays, it's easy for people to scam clients and customers and they're not going to stop.
This is where our knowledge and our experience will come in handy. On the other end of the rope, Lopez sent a reminder to everyone to be wary and to be observant of the people they engage with online.
He reminded all of us to not purchase or patronize shops and products that do not have some type of business certification.
Huwag po tayong bibili sa mga hindi natin kilala, o nagbebenta lang sa Facebook o Instagram."
In Translation: Let's not buy from people or shops we don't know; or those who sell only on Facebook or Instagram.
Read: Online Classes and Jobs — What Good Quality Laptops/Computer Should You Purchase?
Doing so will not just give us the guarantee or the assurance of the products we'll receive; but also the trust we can have with online businesses.
Scams, Frauds, and Fakes Online
Thousands, if not millions of consumers are constantly on the run for reporting different scams they know or they got involved in. This year alone, the DTI reported more than 10,000 complaints about bogus and fraud online sellers.
In conclusion, we need to be aware that online business barter transactions is never going to be free; it needs to go through all government agencies and businesses involved such as the DTI and the BIR.
Read: Bloggers,Vloggers, Freelancers, and YouTubers Earning From Digital Ads Required to Register as per BIR
For us online consumers, it's just right for us to be safe and secure. We need to make sure that the people and the businesses we engage in are legitimate and that they can be safe for usage.
Are you an online shopper who's constantly on the hunt for the best and the cheapest deals? Are you worried about how you can secure the quality of the services and the products you receive?
Before you do anything or before you lock your orders in, make sure you do appropriate background checks of the people or the businesses you communicate with.
Source: ABS-CBN News