Several news reports have been spreading about the plans of the Philippine Government to have house-t0-house COVID-19 checks. But is it really true that we'll arrive at this type and this extent of checking?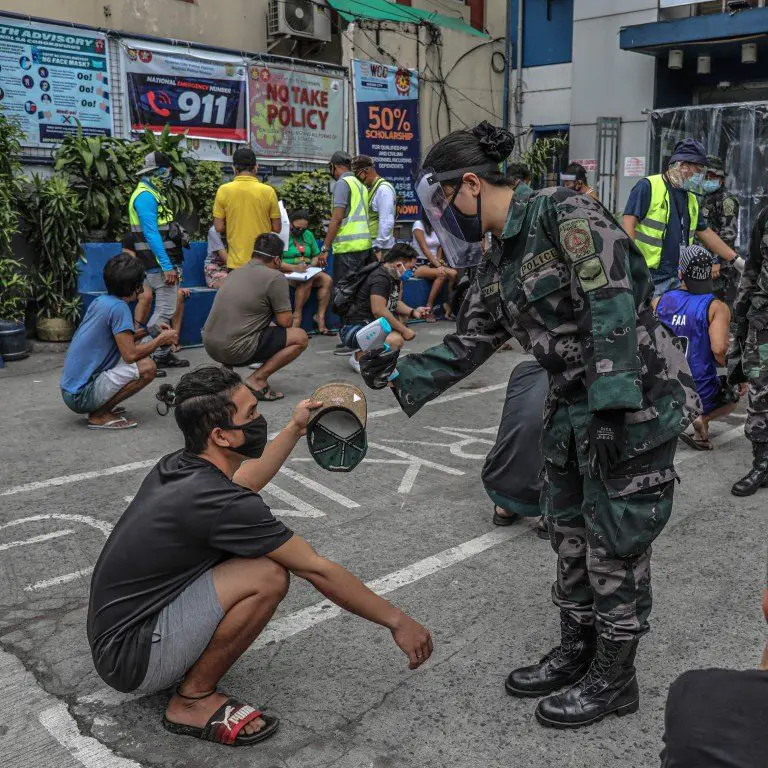 Would there really be an intervention for our government to assess people who caught the virus? Are they really going to exert effort to check the statuses and conditions of patients? According to the Malacañang Palace, there will be no house-t0-house COVID-19 checks to happen.
Read: COVID Loans for Small Businesses, Released by Different Government Departments
As a matter of fact, they gave clarification that this will not push through; there would only be transfers of patients if patients are not able to have proper and appropriate home quarantine. In this regard, they'll be sent to government-controlled quarantine facilities.
So, it's right for us to feel safer and more comfortable now that we know this. There are no directives about authorities and the police force conducting house-to-house visits.
No House-to-House COVID-19 Checks
Harry Roque, Presidential Spokesperson said that there are no provisions for a house-to-house COVID-19 check; this basically means that it's not true. Moreover, Roque said that people would have to report it.
We don't have a provision for house-to-house. Only the political critics of the government, again, weaponizing this very important task of tracing. They will not go house-to-house; they have to report it. People need to report people, their families, even themselves to their barangay."
The idea came from the fact that Department of Interior and Local Government (DILG) Secretary Eduardo Año said that authorities and Local Government Units (LGUs) officials would go to individual households to check with COVID patients.
Read: The COVID-19 Sensor, Installed by Apple and Google?
As per him, authorities and the police would visit houses with patients with mild symptoms. He adds that home quarantine would not be allowable if the homes are not equipped and capable of isolation.
Sa tulong ng mga lokal na gobyerno at ng Philippine National Police (PNP), ang gagawin po natin ngayon ay mag h-house-to-house po tayo. Lilikumin po natin ang mag pasyenteng positibo sa mga COVID-19 facilities."
In Translation: What we're going to do now is that with the help of our local governments and the Philippine National Police, we'll be going house by house and we'll be bringing positive [cases] to our COVID-19 facilities."
Voluntary Surrendering
To add to his report about house-to-house COVID-19 checks, Presidential Spokesperson Harry Roque said that the Philippine Government prefers asymptomatic patients to surrender voluntarily.
Read: People with Blood Type O are Less Susceptible to COVID-19
This will be better and it's going to be more effective and efficient because there'll be less time solving the contact-tracing dilemma.
He then adds that they're enticing people to surrender through different means such as:
Lodges with Wi-Fi Connection
Air-Conditioned Centers
Free Meals and Accommodation
And many more
With this, all people who feel symptoms; as well as those asymptomatic will be more open.
Now, we prefer that the asymptomatic (patients) and the mild cases voluntarily surrender and isolate themselves in isolation centers. We are enticing them with the fact that these are air-conditioned centers, free lodging, free meals three times a day and with free Wi-Fi."
Read: Senator Go Expresses the Need For an Immediate E-Government Rollout During COVID-19 Pandemic
Quarantine Facilities as "Medical Facilities"
While it's already clear that the house-to-house COVID-19 checks are not to go through; Roque assured everyone that all quarantine facilities are also medical facilities.
It's a place where patients can get treatment, should they experience symptoms. He says this after his statement about some patients refusing to perform self-quarantine.
Sentido common. It's a very communicable disease. And if they refuse isolation, the state, of course, can isolate them."
Roque concludes that everywhere in the world, if there's a case, the next step is quarantine. Should people refuse, they can be taken by the government to the quarantine facilities where they can get treatment and prevent further spread of the disease.
Read: Cannabis to Prevent COVID-19, Researchers Speculate
Anywhere in the world, pag merong quarantine, meron dapat i-quarantine, puwede yan kunin ng gobyerno (if there are people needed to be quarantined, the government can direct them to their quarantine facilities). Let's not make a big issue out of it especially when we know that studies already indicate that this virus may have already mutated and it's even more contagious."
What do you think about the fact and the rumors spreading about home-to-home COVID-19 checks? Furthermore, now that we've proven its fallacy; what are your thoughts about the Philippine government getting patients to be placed in their quarantine and medical facilities?
With the cases soaring high, let's not make the mistake of not being safe. Let us all stay safe – and if we can, let us all stay home.
Source/s: The Philippine Daily Inquirer