The United States (U.S) government will provide a better budget of about P126 million ($2.5 million) as an education cash aid and as to help the Philippines upon the implementation of the Basic Education-Learning Continuity Plan (BE-LCP); a project in which Filipino children are encouraged to continue their studies while schools remain closed amid the COVID-19 pandemic.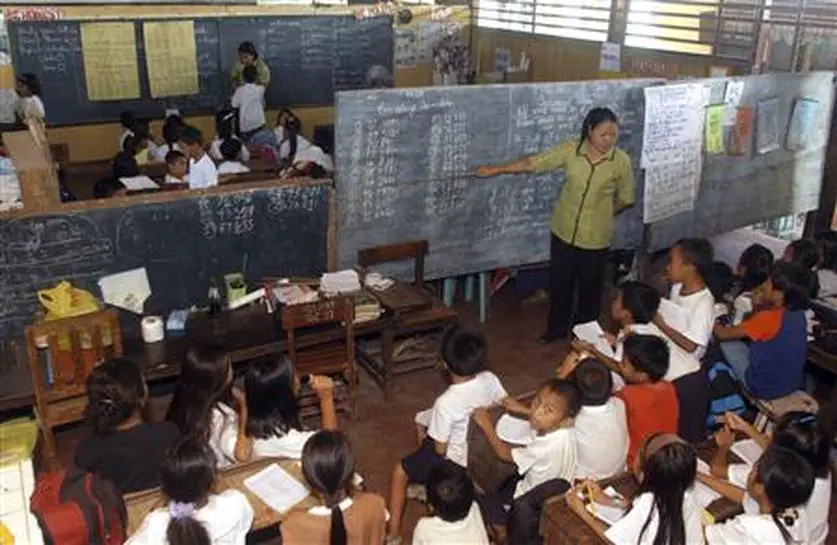 A statement by the US Embassy on Thursday claimed that the US Agency for International Development (USAID) will instruct Filipino teachers regarding the strategies and learning materials designated for school and home learning environments alike.
Read: 100 Employees Regularized on Vico Sotto's 31st Birthday
Furthermore, the agency will be collaborating with the Department of Education (DepEd) as to develop rapid and easy-to-use assessment tools; for teachers to determine and support the literacy skills of students once they are able to return to school.
The USAID Mission director stated their mission; and their mission is the US government is committed to make sure students are given the opportunity to continue their studies even with COVID-19.
USAID Mission Director Lawrence Hardy said that they're committed. And what they said was:
The US government, through USAID, remains committed to ensuring young students have the opportunity to continue to learn despite the challenges that COVID-19 has created."
ABC+ program in the Philippines
USAID's P1.9 billion for Philippines' basic education project; the ABC+: Advancing Basic Education in the Philippines, arranged and assisted the consultations across their education partners to distinguish and create innovative teaching and learning platforms.
The ABC + program will assist in innovating the basic life skills of Filipino school children in Eastern and Western Visayas and in the Bangsamoro Autonomous Region in Muslim Mindanao (BARMM).
Read: DepEd Enrollment Guidelines For SY 2020 — 2021
The USAID will help Filipinos in gaining and unlocking the knowledge and the skills to the extent of their potential by investing in quality education in the early grades. Not only that, this early step will also help the young students to succeed in life; and in being able to contribute to their families, communities, and society.
The Inter-Agency Task Force for the Management of Emerging Infectious Diseases (IATF) has previously adjusted to the BE-LCP which would pave the way to the resumption of classes on August 24 to 31 for K-12 Basic Education.
USAID will also seek out partnership from the private sectors and local media companies to be effective in knowledge dissemination. This is with the help of radio broadcasts and other platforms regarding the ways on helping children to continue learning despite school shutdowns.
United States Government for Philippines' Basic Education
The United States government has been supportive of the Philippine education for more than 50 years now and has consistently worked closely with DepEd in expediting the agency's Sulong EduKalidad program to improve the quality of education and learning outcomes in the country.
Read: The Free DepEd Commons Access, Department of Education
An increasing amount of 27.7 million Filipino children and youth are vulnerable to a significant learning loss; this was because of all the extended school closures and disruptions caused by the pandemic.
Textbooks Even in Online Classes
Senate President Pro Tempore Ralph Recto is in pursuit of a "one book per student" policy in public schools; claiming that a complete set of textbooks will help students with their online classes.
Recto said that despite online classes, books are still needed.
Broadband learning does not cancel the need for books. On the contrary, it makes it imperative. Not because there will be internet, it doesn't mean there will be no instructional materials."
Read: Digital Jobs for Filipinos Sought by Angara
He continued to question if there are no means to participate in online classes; what more would happen if there are no books? Moreover, internet speed is beyond for DepEd to resolve, but a sufficient amount of books is something the education department can provide.
If there will be no laptop, no signal, no books, what will happen to our learners?"
Budget Problems
Furthermore, Recto added if there is budget for transistor radios; it is expected that there should be budget for books as well.
If we can print money, why can't we print books? The ones public school students are using cost as little as P50. If there's money for transistor radios, there should be money for books. The classes were suspended; students find it difficult to return their books, so there is low retrieval rate."
Read: [UPDATED] List of Priority Courses for DOST Scholarship
However, the Senate President is likewise concerned with the retrieval rate of books in public schools; due to school closures especially since the inventory of books is also not enough to meet the desired book-to-learner ratio.
Are you happy with the recent help of the US government for Philippines' basic education? What are your thoughts about their plans?
Source/s: The Philippine Star