The Government Service Insurance System (GSIS) announced that they will be offering a ton of loans starting next year. According to them, they'll offer somewhere around P100 to P200 billion just in loans under their GSIS Financial Assistance Program (GFAL).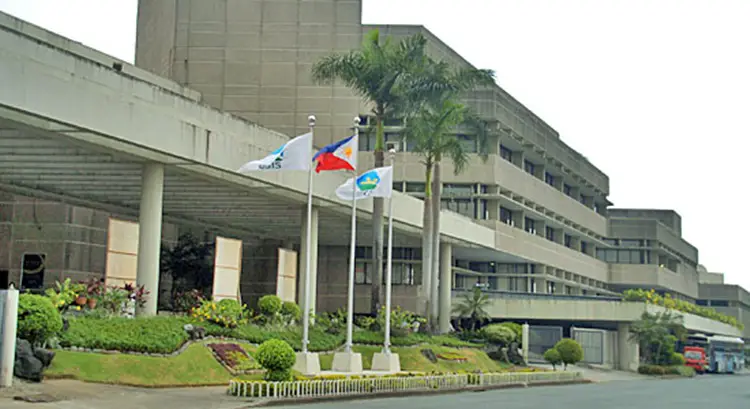 Rolando Macasaet, GSIS Chairman and acting President said that the signing of a Memorandum of Understanding (MOU) with the employees of the local government in the city; and was attended by the GSIS managers all across the archipelago was a success.
Read: National ID Enrollment to Happen in Mid 2020 After Pilot Testings
Macasaet made this big announcement after the signing of the MOU.
Why this big amount for loans?
Macasaet said that the planned allocation of P200 billion for loans is what they need to be able to further protect and service government employees, teachers to be particular, from the infamous loan sharks.
He added that about P35 billion had already been released and around 90,000 workers of the state already availed the loan. The loan, to detail, has lower interest rates and longer and better payment terms.
Read: Different House Loans for OFWs Updated This 2019
This basically means that the renewed financial program is already on the loose; it's already available so this news is legitimate.
Loan sharks?
Loan sharks are the loan or lending applications that you always see in advertisements. These loaning companies/agencies have interest rates that aren't humane; in fact, Macasaet tagged these loan sharks to be "ridiculous" for the fees they ask.
The GSIS Financial Assistance Program (GFAL)
According to the agency, the GFAL allows GSIS members to transfer their loans of up to P500,000 to the pension fund from different lending institutions like cooperatives, banks, and the like.
Read: SSS Pension Loan Now up to P200,000 and More!
Macasaet gave a concrete example on how this is going to be applied. He said that if for an example, a teacher has unpaid loans amounting to P200,000.00, GSIS will be paying it in full and his debt then will be transferred to the GSIS.
If a teacher for example has an unpaid loans of P200,000… the GSIS will pay it in full and his debt will be transferred to the GSIS… Since he is entitled to a half a million pesos… we will release the remaining P300,000 to complete the loan package."
Macasaet said that they introduced this newest top-up style type of loan to help GFAL borrowers to increase their funds. Moreover, this can also be used to cover the expenses or the funds for other needs.
We introduced the Top-Up Loan to help GFAL borrowers augment their funds to defray for their other needs. Instead of running to private lenders for a fresh loan, members are instead advised to optimize their GFAL and take advantage of the lower rate and longer payment terms."
Hence, the announcement that Macasaet made that they plan on allocating somewhere around P200 billion for loans is sufficient. As a matter of fact, this would be an extreme aid to government workers for them to have a better standpoint, financially.
Interest rates
As per the advisory, the loan has a lower interest rate than most banking institutions and companies; the GFAL program only has an interest rates of six (6) percent per year plus a longer repayment period—six (6) years.
Read: How Can You Help Other People And Earn Money At The Same Time? You Can Using KasamaKA
Contact of GSIS
Are you a government employee who is not aware of the GFAL program? Are you constantly on a hunt for a loan that has better and sensible interest rates and payment terms? If so, then the GFAL program might just be the one for you!
Good news is, Macasaet, Chairman and the acting President of the GSIS announced that they have in their plans the allocation of around P200 billion for loans starting next year.
Should you be interested, here is where you can contact GSIS:
Website: www.gsis.gov.ph
Facebook account: @GSIS.PH
Email address:

[email protected]

GSIS Contact Center: 847-4747 (Metro Manila)

1-800-8-847-4747 (Globe and TM subscribers *free with a minimum of P8.00 load)
1-800-847-4747 (Smart, Sun Cellular, Talk 'N Text *P8.00 per call)
Can borrowers apply in the GFAL multiple times?
Unfortunately, borrowers can only apply for the GFAL and the top-up only once (1). Although Macasaet said and assured that they are working up a deal to allow P200 billion in loans starting next year; they need to maximize it by trying to allow all GSIS members to grab the chance.
Read: Higher SSS Sick and Retirement Benefits and Savings for OFWS, Possible
What do you think of the GSIS Financial Assistance Program (GFAL)? Could this completely eradicate the wrongdoings and erase loan sharks from being considered?
Private sector workers, however, wish that a similar loan is applicable to private companies.
Source: GSIS Website | The Philippine Star