Are you interested to work with the Philippine Drug Enforcement Agency (PDEA)? This might be your chance now!
PDEA-10 now is looking for K9 handlers to work with them. As per the team, the position is open even to high school graduates!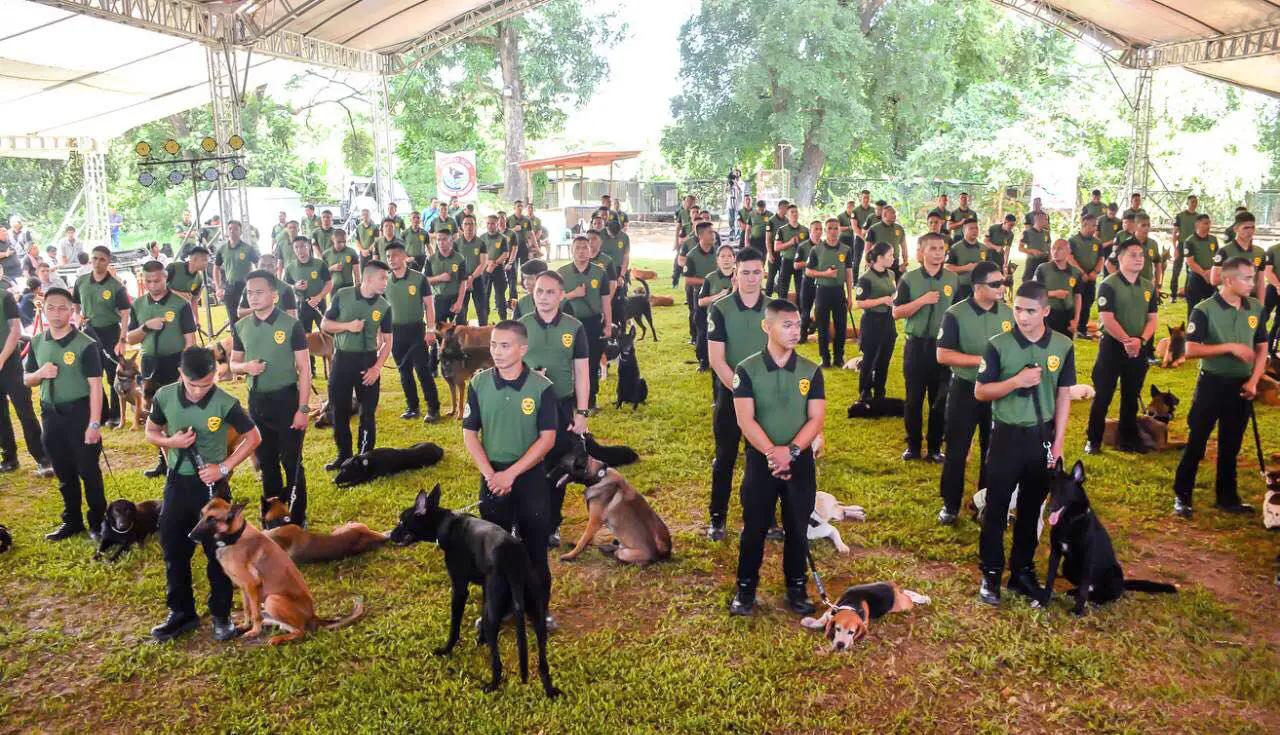 However, all applicants must be willing to undergo training for six (6) months in Antipolo and Bulacan; more so, sign a service obligation effective for two (2) years and to be assigned anywhere throughout the country.
Read: BPO Firm Alorica is Hiring K-12 Graduates! 
Application Qualification Requirements
To be able to apply and respond to the fact that the PDEA-10 is looking for K9 handlers, the qualifications are as follows:
Must be at least a high school graduate;
Must be physically fit and mentally fit;
Should be a dog/animal lover;
Preferably about 22-36 years old;
Must be willing to undergo six (6) months of training in Antipolo and Bulacan; and should agree to sign a service obligation for 2 years; and
Must be willing to be assigned anywhere in the country
Read: About 19K Jobs Offered in the IT-BPM Industry; OFWs Prioritized
Submission of Requirements
Now that you know what the qualifications, are, you also need to be wary and aware of the documentation requirements.
Applicants who find themselves interested in the post may choose to submit the required documents in a white folder. They need to submit the following documents:
Application Letter addressed to the Director General of PDEA
Personal Data Sheet (PDS)

CS Form 212, Revised 2017 (downloadable from CSC website)
Computerized/encoded
Cellphone Number/s & E-mail Address/es must be indicated.

Diploma/Transcript of Records (TOR)
NSO issued birth certificate (Must be produced in 5 copies (1 original & 4 photocopies)
Read: The Philippine Regulations Commission (PRC) is Hiring, Qualified Applicants Encouraged to Apply
The submission of folders may be forwarded to PDEA Regional Office No. 10 located at 2/F, Pelaez Sports Center, A. Velez St., Cagayan de Oro City. For inquiries, just contact 0917-301-5553.
Bomb Detection Training
Moreover, to celebrate the thought of PDEA-10 looking for K9 handlers, handlers undergo training which includes Basic Explosive Detection and Handlers Course. Recently, sixteen (16) policemen were assigned as handlers of dogs which could perform bomb-sniffing at Police Regional Office (PRO-9) headquarters.
Capt. Edwin Duco, PRO-9 information officer, stated that these dog handlers demonstrated their initial capability upon bomb detection at Camp Colonel Romeo Abendan which is where the PRO-9 headquarters are located at Barangay Mercedes.
Read: Job-Hunting Sites in the PH: The Demand of the Internet Age and Economy
The activity, according to Duco, is part of the six-month Basic Explosive Detection Course for K9 units and their handlers in which the trainees must execute their ability and progress upon strict training that includes several search and detection scenarios like open search, baggage search, building or room search and vehicle search to detect the odor and presence of explosives.
Satisfactory Performance With Minor Flaws
Moreover, Duco added that the trained dogs have performed satisfactorily though some displayed some minor flaws which is to be expected since the trainees have not yet achieved the half extent, much less the full extent, of the entire training duration period.
Read: Here's Where You Can Donate Your Old Gadgets to Help Students Who Need It
Brig. Gen. Jesus Cambay Jr., PRO-9 director, claimed that the training amends to "increase the confidence level of trained dogs and handlers, our security counterparts from the AFP (Armed Forces of the Philippines), security agencies and volunteers".
These dogs will detect the presence of explosives in suspicious baggage to ensure the safety of offices, establishment, and populated area," Cambay said. "With this kind of training, we can achieve our vision to make the Zamboanga Peninsula, a better place to live, visit, study, and do business."
LRT1 Stations     
Meanwhile, K9 teams from Philippine Coast Guard (PCG) were dispatched at the Light Rail Transit Line 1 (LRT-1) upon the implementation of more stringent security measures in the railway system after the recent terror attacks in Jolo, Sulu.
Read: Here's How to Enroll in TESDA's Free Contact Tracing Training
This was done after the Dept. of Transportation (DOTr) secretart Arthur Tugade tasked the PCG upon the safety and security in different public transportation hubs throughout the capital region – especially those of train stations which serve thousands of passengers on an everyday basis.
Due to this, PCG Commandant, Admiral George Ursabia Jr. directed Coast Guard K9 Teams, which are consisted of K9 handlers, working dogs, veterinarians, and explosive ordinance disposal specialists to be dispatched starting from the Roosevelt to Baclaran stations.
Are you interested with the fact that the PDEA-10is  looking for K9 handlers? Do you think you will be interested to apply? If you are, do you pass all the qualifications and do you have the requirements ready?
Don't hesitate to apply if you want to work with PDEA! Chances come and go and the next one might be years from now!
Source: About Cagayan de Oro