The Technical Education and Skills Development Authority (TESDA) recently opened its free contact tracing training on September 4th of 2020.
TESDA Secretary Isidro Lapeña conducted the launch of the free contact tracing training program with Deputy Director General for Operations Lina Sarmiento;TESDA-NCR Regional Director Florencio Sunico, Jr., MuntiParLasTaPat District Director Atty. Balmyrson Valdez; as well as the 25 pioneer students who will undergo training on September 7, 2020.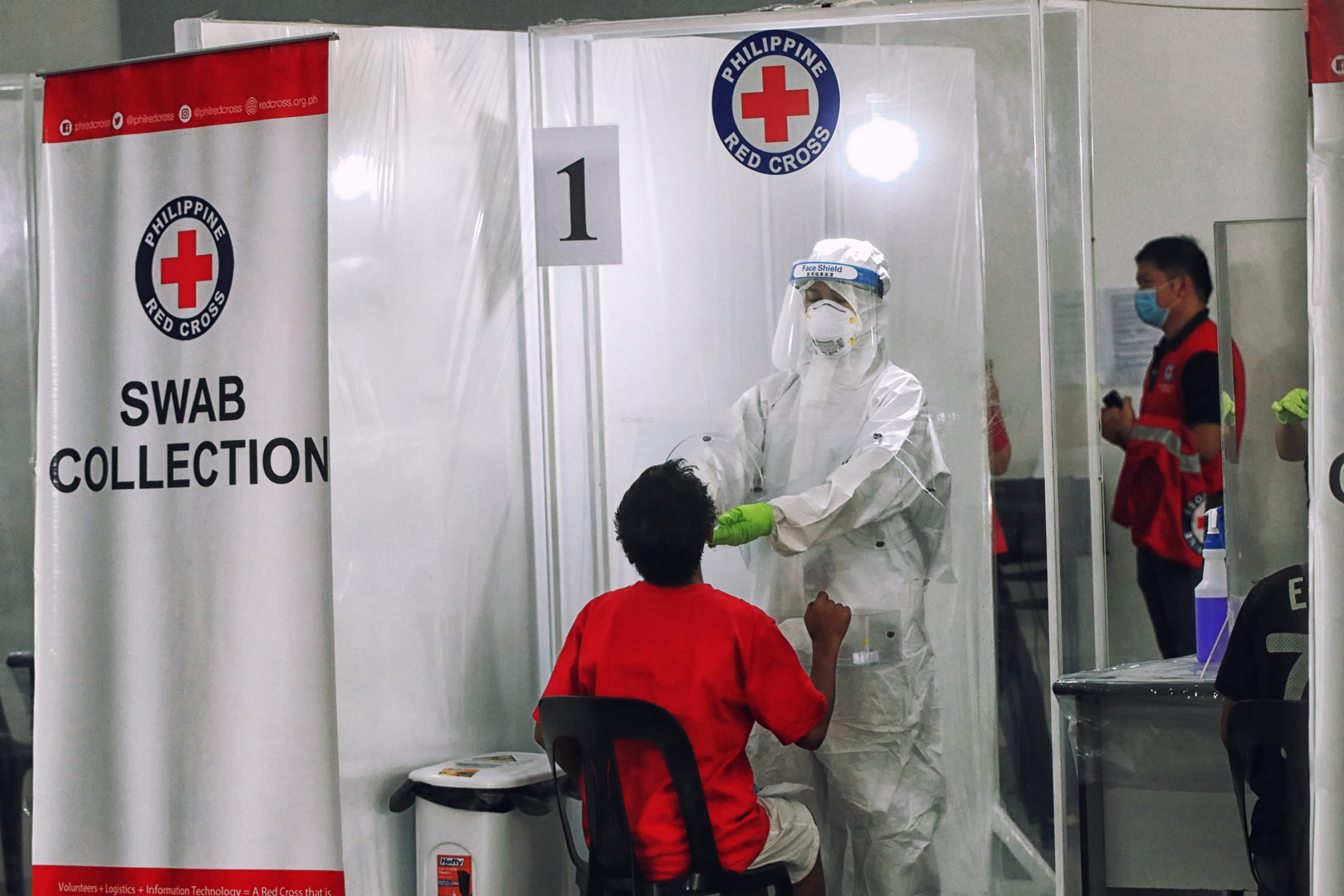 As the government continues to pursue aggressive testing, tracing, and treatment as among the strategies to fight COVID-19, TESDA welcomes the opportunity to be of service and at the frontline of these efforts, along with the Department of Health and other partner agencies like the local government units and the Red Cross."



In a previous post, we gave details on what the training entailed. However, no information was set during that time on how the procedure is in getting TESDA's free contact tracing training.
Read: The Department of Labor and Employment (DOLE) to Propose Deferment of 13th Month Pay
Procedure of Application
Here's a complete step-by-step guide on how you can apply for TESDA's free contact tracing training:
Visit the website of TESDA, e-tesda.gov.ph. The website features a simplistic interface and theme which is easy to navigate; click on the menu which you can see on the top-right part of your screen.
Choose Courses from the list of options.
You will then be redirected to the TESDA Online Program. Choose the option which says FREE Courses Relevant to COVID-19 Management.
Click on the Contact-tracing FREE Coursera Course
You will then be asked to log in. However if you do not have an account, you may proceed with the "Create New Account" button available at the bottom of the website.

Upon clicking on the button, you will be asked to answer the new account form with your details.
The new account form will be just like your normal signup form that almost other social media platforms use.
You will be asked for the username you will use as well as the password.

Your Complete Permanent Mailing Address will be asked as well. This includes:

Your number;
Building;
Street;
Barangay;
District;
City/municipality;
Province;
Region; and
Contact number.

Again, being honest when answering these is important. Like your email address, the contact number you will use must be active. It will be used for emergency cases.
Read: How to Enroll in TESDA Online Courses for Free – Step by step Guide
There! You've created your account, the next steps would be for the Learner or Trainee or Student Classification.
Upon the creation of your account and confirmation, you will be asked to classify yourself whether if you are any of the following:

Out-of-school youth;
Indigenous people;
Farmer;
Fisherman, etc.

You will also be asked the type of disability you have, but of course, this will be answered only by Persons with Disability. Additionally, the form will also ask you if you will be enrolling due to COVID-19 and whether if you are already a beneficiary of a TESDA scholarship.
The last step in creating your account Trainee or Student account will be the privacy disclaimer. In this part,  you will give permission for TESDA to use or post any contact details, name, email, cell phone/landline nos. and other information for employment opportunities and other purposes.
Once you have done all the previous steps, you will receive an email to the email address used within 24 hours. If you have not received an email within the allotted time, CONTACT THE RESPECTIVE TESDA OFFICE IMMEDIATELY.
Read: The Department of the Interior and Local Government (DILG) Suspended 89 Barangay Captains
Email Confirmation
Once you receive the email, you will see the website link that will redirect you to your account confirmation.
Click on the link and you will automatically be logged in to your account; that seals the confirmation or verification.
Choose among the courses you may want to enroll in.
If the course you have chosen asks for an "enrollment key," feel free to use the key which your trainer has entrusted you with. This will then enroll you in the course you have chosen.
You will now be able to have an access to the full course. Online materials such as modules that are relevant to your training will be available.
From then on, you may log in to the website just by using your personal username and password to access the course/s you have enrolled in.
Read: Virtual Job Fair Program Launched by Department of Tourism Open to Over 10K Displaced Tourism Employees
By finishing these steps, you'll already have an account that you can use to enroll to the free TESDA Contact Tracing Program. You'll be a few steps ahead among those who don't have an account yet.
If you've ever wanted to become a part of TESDA's free contact tracing training program, this is your chance! Follow this detailed guide and learn!