The pandemic, in itself, has already been a headache for all of us. Add the fact that our PhilHealth contributions are going to inflate starting next year; how do you think we'll get by?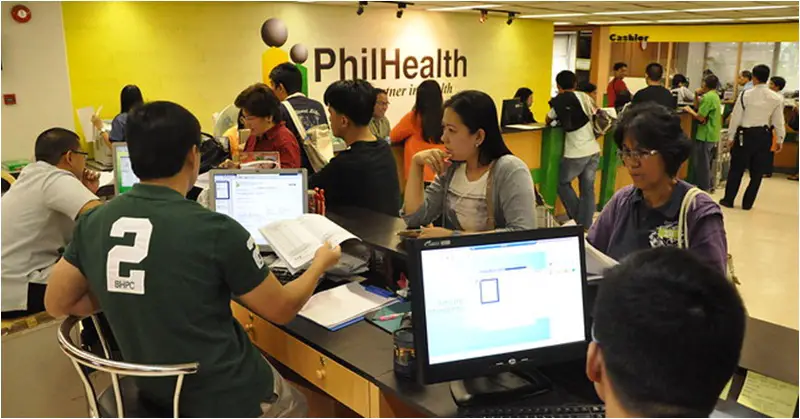 According to PhilHealth or the Philippine Health Insurance Corporation, they'll start to collect higher contributions from their members. Moreover, this is going to start next year, 2021.
PhilHealth said that there are schedules of having increase in the contribution rates. In addition to that, there'll also be adjustment when it comes to 2021's income ceilings.
Also Read: Diokno Shows a Sample of the National ID Card, They Plan on Printing 154K Cards Per Day
The Philippine Health  Insurance Corporation  is implementing the scheduled  contribution rate and adjustment in income ceiling for 2021 to ensure sufficient funding for the health care benefits of its 110 million members   as mandated by Republic Act No. 11223 or the Universal Health Care (UHC) Law."
How Much Would it Increase?
For you to understand it better, it will basically go like this:
All members who are earning P10,000 per month or below will have to pay P350.00 monthly. Meanwhile, employees who are earning P10,000.01 to P69,999.99 would have to pay a premium between P350.00 to P2,499.99. Workers earning P70,000.00 or higher, would have to pay a fixed P2,450.00. 
As we all can see, it's not a necessarily significant increase. It got bigger and more expensive, but it's not to the point that it's an absurd amount.
Related: 13th Month of Pensioners, OK-ed by the SSS
Similar Rules, Similar Regulations
While PhilHealth contributions are expected to inflate next year, the rules stay the same.
As per the agency, all the contributions of employed members (even housemaids or kasambahays), must be shared between the employers and the employees. Like how it was before.
Those who are self-employed, on the other hand, would need to pay their contributions directly from their monthly earnings; since more often than not, they wouldn't have a registered employer in the country, they'd have to shoulder everything on their own.
Read: You Can Get a Reward For Reporting Corrupt Government Officials, Get Up To P100K
Contributions of  employed members (including Kasambahays) shall  be equally  shared  between  employees and  employers. Those of self-paying members, professional practitioners and land-based  migrant workers and other  direct contributors with no employee­-employer relationship are computed straight based on their monthly earnings and paid wholly by the member."
Universal Health Care (UHC) Law Adjustments
As according to the PhilHealth, this adjustment has been said and provided for in Section 10 of the UHC Law. Moreover, it's also part of the IRR or the implementing rules and regulations; the guidelines of how it will work.
The premium adjustment is provided for in Section 10 of the UHC Law and  its implementing rules and regulation, the guidelines of which are contained in Circular 2020-005 published by PhilHealth on March 5, 2020."
Related: Malacañang Urged to Sign Doctor Scholarship PH
In fact, based on the UHC Law, the PhilHealth premium rate shall increase of increments of 0.5% every year, starting the year 2021. More so, it shall end  when it reaches the limit of 5% (or in the year 2025).
The PhilHealth said that this law emphasizes the importance of the health insurance contributions of the members. In which, all PhilHealth members would be able to avail, and are not limited to:
Lifetime PhilHealth coverage
All Filipinos are assigned to a primary care provider
Automatic membership of all Filipinos to the National Health Insurance Program
Immediate eligibility of Filipinos to the benefits offered by PhilHealth
No Balance Billing (NBB) or no copayment for confinements in ward accommodations (basic accommodations)
"For the Betterment of Our Countrymen"
With that, the PhilHealth said that all of their plans are for the improvement and the betterment of the health insurance of all our countrymen.
These reforms and those that  are still in the pipeline  as mandated by the UHC Law are for the benefit of all and sundry, regardless of their  station in life."
Also Read: About 5K PhilHealth Members Are Over 130 Years Old as per the Database
A lot of people had violent reactions on the fact that the PhilHealth contributions is to inflate starting next year. What most of us fail to realize is the fact that it actually has been written in the IRR of the UHC Law when it was signed.
But, in our condition and our global situation, do you think this is necessary? Could our government have done something, would this really push through?
All in accordance to the path of the update, it'll push through starting next year. No news of when it will start has been out yet. However, we know that it will in 2021.
We might not have put much thought on it before; but now that we are about to experience it, everyone goes frantic. Let's wait for further updates about it!
Source/s: GMA News Online | Manila Bulletin News