Corruption has been one of the many things that the Duterte Administration aims to eradicate. As a matter of fact, the government has been trying to remove it for a very long time now.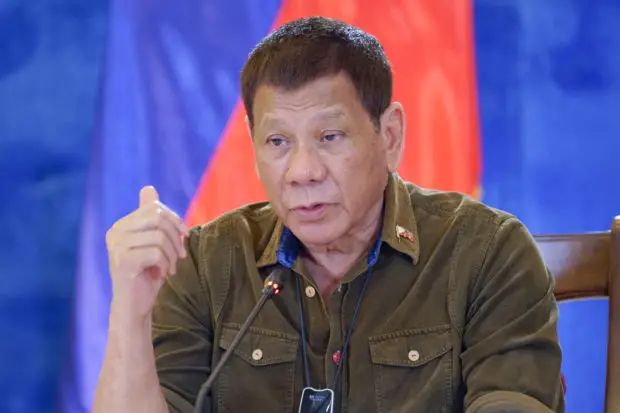 However, there are still some government officials who can't say no to it.
That's why in the new resolution that our dearest President Duterte made, you can get a reward if you successfully report corrupt government officials.
Read: "Trabaho, Negosyo, Kabuhayan" Online Job and Business Fair
Many Changes in the Positions
In the most recent meeting the President had with the Inter-Agency Task Force (IATF); he said that there'll be a lot of changes in the posts and positions.
Furthermore, Duterte said that this was due to the fact that they're using it to take advantage of getting funds for their personal use.
President Rodrigo Duterte even spoke the names of officials in the Department of Public Works and Highways, as well as the Bureau of Immigration who will face suspension because of corruption.
Do not ever think that you are indispensable. Maraming Pilipinong graduate ang mahuhusay na honest. Maraming walang trabaho ngayon. Kayong taga-gobyerno na may trabaho, take care of your position. Do not allow even a dent of anomaly na dumaan sa opisina mo."
Read: RENO Brand Liver Spread and a List of Unregistered Products, Says the FDA
In Translation: Don't ever think that you're indispensable. Currently, there are a lot of Filipino graduates who are skilled and honest; there are a lot of them that do not have jobs now. Those of you who have positions in the government, take care of your position. Do not allow even a dent of anomaly to pass through your office.
Get a Reward for Reporting Corrupt Government Officials
In addition to that, President Rodrigo Duterte urged people to tell him and his Administration about any problems or cases of corruption that they figure out.
Pag malaking mga contract, ibulong mo lang na iluluto 'yan. I will give you ₱100,000. And I will keep your identity a secret until I reach my grave."
Read: The Philippine Statistics Authority (PSA) is Currently Hiring: Applications For Certain Positions, Urged
In Translation: If it's a big contract involved, just secretly tell me that it's being materialized. I will keep your identity a secret until I reach my grave.
He told anyone who would be willing to inform him about it that they can pass the information to any of the Cabinet members. In addition to that, he also told people to tell him in case they will be harassed by the government official.
I will deal with the devil. 'Yan ang gusto ko. Bumaril ng tao na legal. Kaya kung inaano ka, tinatakot ka, paalamin mo ako. I'd be happy to make you happy. Okay?"
In Translation: I will deal with the devil, that's what I want, to shoot a person legally. Should you be threatened by them, let me know and I'll be happy to make you happy. Okay?
Read: 19K Jobs Offered in the IT-BPM Industry; OFWs Were Prioritized
How Much Would the Reward For Reporting Corrupt Government Officials Be?
According to the President, you can get a reward for reporting corrupt government officials for a price of P50,000 to P100,000. One example he cited was an official making ghost projects just to get funds.
In addition to that, he said that he'll let the project progress so that there's better evidence.
Among the many employees facing suspension, four (4) officials of the Bureau of Immigration were added.
As of the moment, the government is conducting investigations for a lot of inconsistencies such as serious and grave dishonesty, conduct, gross negligence of duty, or even conduct prejudicial to the best interest of service.
Read: 13th Month Pay on Pro Rata Basis – Malacañang
Just this Monday, our President summoned 40 BI personnel and officials. What he did was he rolled each of the bills into each of the pastillas and told them to eat it.
This was because of the Pastillas scheme, which transpired back in February. The situation was Chinese Nationals were allowed to enter the country to escape background checks so they can get away with grease or dirty money.
Payment of the Reward
According to Duterte, the informant will be getting the full payment once they report and identify to him the official who they've recognized.
Read: Here's How to Enroll in TESDA's Free Contact Tracing Training
So, if you are in the know of who needs to be a part of this list, don't hesitate to report. The reward you can get for reporting corrupt government officials is just a bonus.
But, if you do so, you'll be helping the country become better and more efficient.
Source: CNN Philippines | The Philippine Daily Inquirer