Everything can already be read and accessed on the internet, particularly in social media. Facebook has been the standard of most people for whenever they want to "read the news" or "to know what's happening around them." Whether it's for academic purposes, informative blogs, news from trusted publishers, or just a simple post from an ordinary citizen – it's information.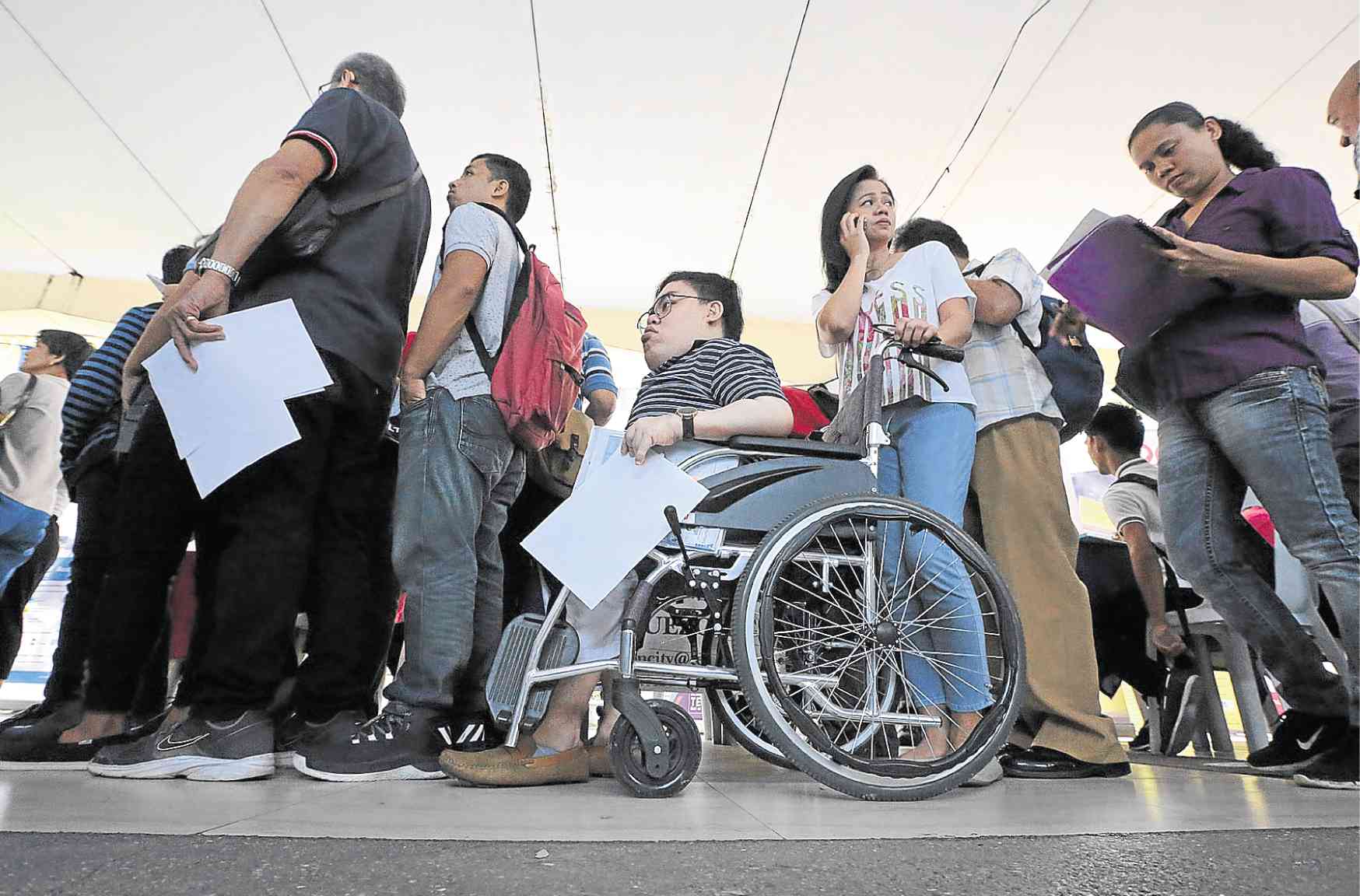 The problem with that is, the reliability and validity of the source of every post is not something we could trust. Some authors write just for monetary purposes and benefits that they really don't put much thought to their work; they just write for the purpose of readers clicking their posts and published pieces.
Read: Public Students From Manila Universities Will Receive P1,000 Monthly Student's Allowance
One of the cities that implements many of these privileges and benefits, the Quezon City government, yesterday guaranteed persons with disabilities (PWDs) that their identification cards will be permanently free of charge even if they'll be required to submit additional documents for the renewal of their IDs.
PWD IDs are free
Joy Belmonte, Mayor of Quezon City, mentioned that the city government is not charging PWDs for their ID cards, opposing some online posts. The posts discussed that when PWDs would renew their IDs, it'll not have a charge – PWD IDs are free.
Taliwas sa kumakalat na black propaganda sa social media, hindi kailangang magbayad ng PWDs para makakuha ng ID (Contrary to black propaganda being spread on social media, PWDs are not required to pay for the IDs."
Read: Mandatory Evacuation of 8 Tagaytay Barangays, DILG
In Translation: Contrary to the spreading black propaganda on social media, PWDs don't have to pay for them to get PWD IDs; PWD IDs are free and they can get it from us.
As of the moment, they are working to process its list of estimated 70,000 PWDs who can be entitled with the benefits provided under Republic Act (R.A.) 10754, or more commonly known to be the law that would expand the benefits and privileges of PWDs
Mayor Belmonte stated that many people were able to get PWD IDs even if they are not really disabled. This is because of insufficient checking and observations without going through the proper processing. They just went on submitting requirements while others presented fake IDs.
She said that requiring additional authentic documents is part of their processing and to be able to tighten the renewal process and ensure that only deserving PWDs would enjoy the benefits and privileges provided for them under the law.
Read: Notice to the Public of the PSA About the National ID Registration
In a simple definition, persons with disability (PWDs) are people who are not capable of doing regular work compared to normal people. Their categories run in different kinds and it can be from mild to severe.
How can PWDs have a PWD ID?
If you're considered as a PWD, then you can get your IDs from the Persons With Disability Affairs Office (PDAO) and to stay away from scammers. Apparently, a lot of scammers and cyber criminals are taking advantage of these PWDs and they make them pay for getting PWD IDs.
Should you be one or know someone who has been charged for a PWD ID, Belmonte said that it's best to have it reported to Hotline 122. She's encouraging everyone who has experienced a scam or something that relates to them paying for a PWD ID.
Read: Bayad Center Clients Targeted by Bill Payment Scam
We encourage our PWDs to report to Hotline 122 if they are charged for an ID card or if they are approached by individuals not connected with the local government so we can take appropriate action."
So in conclusion, PWD IDs are free and they're something that can be gotten via stricter application processes, better and more documentary requirements as proof of being a PWD.
Quezon City PDAO Officer-In-Charge (OIC) Renato Cada said that their new and improved process of renewal will definitely be of help in detecting and catching fake PWD IDs.
Renewal of PWD IDs
Yes, PWD IDs are free but in order to have one renewed, the local government of Quezon City requires:
Original and Photocopy of the Expired PWD ID
Recently Shot 2×2 photo and signature
Barangay Clearance (if the PWD moved to a different address than what's on the ID)
Read: Investment Scams Online You Need to Watch Out For
As extreme as it may sound, a lot of cyber criminals and opportunists see this chance to take advantage of PWDs by making them pay for the renewal and application. To end and to conclude, PWD IDs are free and it's a privilege that can be gotten by deserving PWDs ONLY.
With the exhaustive and requiring processes of the PDAO, they'll be able to spot the real ones from the fakes.
Source/s: The Philippine Star | The Philippine Daily Inquirer