Contrary to popular belief, public universities usually produce competent students. As a matter of fact, these universities also have good professors and educators to appropriately and properly teach them.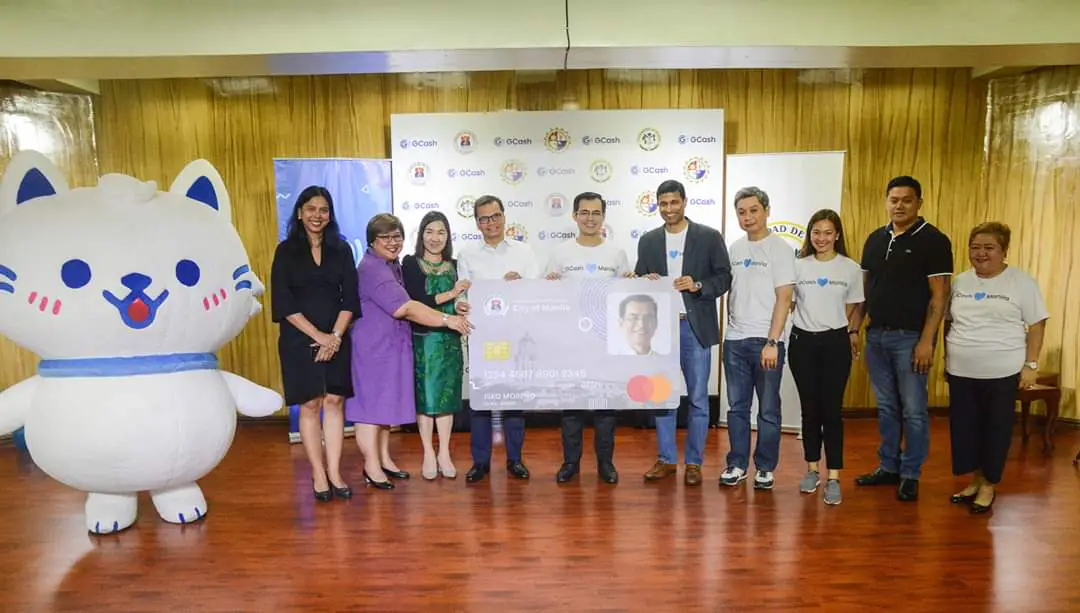 Since these are public schools, students in these universities usually come from poor families in different communities; who are determined to finish their schools and become professionals. Some of them chose to stop schooling because they need to get employed because of poverty.
Read: Thousands of Teaching Positions Still Available for 2020
P1,000 Monthly Student's Allowance
Newly-elect Manila City Mayor, Francisco Domagoso, more commonly known as Mayor "Isko Moreno" approved and signed an ordinance which gives all college students of the two public tertiary schools in the capital will soon receive a P1,000 monthly student's allowance from the city government.
In a press conference held a few days back, Manila City Mayor Francisco "Isko Moreno" Domagoso said that the allowance will be given to the undergraduate students from both the following schools: Pamantasan ng Lungsod ng Maynila (PLM) and Universidad de Manila (UDM).
Read: The Salary Standardization Law (SSL), Signed by President Rodrigo Duterte
How would the P1,000 monthly student's allowance be given to students?
Many people thought that it'll be handed to them via cash – but no, Mayor Isko Moreno said that everyone will be getting via their own ATM cards.
Students from the said universities will receive their monthly allowance and will be hand out through ATM cards starting January 2020, when the ordinance is finalized into the city's annual budget.
The ATM scheme, as per Mayor Isko is for the sake of eradicating corruption in the city.
Read: The DepEd Christmas Break This 2019: When is the Last Day of Classes?
Kaya ko siya gusto i-ATM kasi 'yung corruption mawawala. We really wanted to be efficient in such a way. Also mas kapakipakinabang in terms of ginhawa."
In Translation: The reason why I want the students to have ATM cards because I want to erase corruption. We really need to be efficient in such a way. Also, it's going to be more advantageous in terms of giving students relief.
Qualifications for the students to receive the P1,000 monthly student's allowance
Yes, in terms of the receiving of the allowance, there also are qualifications students need to follow. Under Manila City Ordinance No. 8568, the qualifications for the students to be able to receive the said stipend are:
The student in question  must have a clean disciplinary record.
The student must also be a Bonafide resident and registered voter of the City of Manila
If the student is not yet in legal age to be a registered voter; his or her parent or legal guardian must be a registered voter of the City of Manila.
Read: Isko Moreno Promises to Create More Green Spaces in Manila City
Free Education
Unibersidad de Manila (UDM) President Ernesto Maceda praised the ordinance that was authored by Mayor Isko Moreno. He said that imposing free education in the city has never been enough.
Free education is not enough. Yung students namin, hindi naman namin sagot yung kanilang nutrition, marami sa kanila pumapasok ng walang almusal at hindi makabili ng mga gamit."
In Translation: For our students, we do not cover their nutrition. Many of them come to school without having their breakfast; they can't even afford to buy their school supplies.
The said stipend that would come from the Manila City government will be some sort of "incentive" as well as a "big help" for both student and parents.
Read: Manila City Mayor Francisco "Isko Moreno" Domagoso Wants Politicians Names Off of School Buildings
What students need to do
As of the moment, the Ordinance is awaiting final signatures and authorizations for it to be in effect. As of now, students just need to make sure that they're up-to-date with the current news.
Once the Ordinance gets finalized, then public school students are in for a treat. They should be in coordination with their schools as to how the ATMs would be distributed.
Read: Korea Town to be Expected in Malate, Manila, Says South Korea Ambassador
This move from the City government of Manila is such an inspiration for other cities that to give assistance to their students. To be able to produce a competent student from the poor families, they should feel the presence and aid coming from the government.
Manila City Mayor Francisco "Isko Moreno" Domagoso has been praised by many co-mayors because of this grand move he made. Never in the history of the country did someone think about this help to the poor.
The Manila City Mayor said and reminded the students that it's the government funding their education; and that they owe it to the people of Manila.
Tandaan ninyo, ang nagpapa-aral sa inyo ay taumbayan (Remember that the public is funding your education). You owe it to the people of Manila. You don't owe it to me. We politicians come and go, but the institution will stay. Always bear that in mind."
Read: The GSIS Educational Subsidy to Selected 10,000 Students – Qualifications and Requirements
Are college students just the ones receiving this incentive?
As per Mayor Domagoso, Grade 12 students from public schools would also be given an allowance. However, it'll be a P500 monthly allowance instead of the P1,000 students from both the UdM and the PLM receives.
Nevertheless, it's still big help considering the financial condition of these students.
Mayor Moreno explains that with this ordinance, students will now have extra money which they can use to augment their needs towards their education.
Read: "Anyone Who Litters Will be Arrested," an Order by Mayor Isko Moreno
Mayroon kayong pandagdag, pantustos, gamitin n'yo ito sa talagang pangangailangan n'yo, tungo sa pag-aaral. All you have to do now is to excel in your field of undertaking."
In Translation: Now, you have extra money to be able to suffice your needs as students. Use this money wisely; use this to help yourselves and to satisfy the needs of your education. All you have to do now is to excel in your field of undertaking.
We should be thankful
Nowadays, it's not easy to fight and continue studies if you are in a battle with poverty. Many of the students choose to stop schooling for them to be able to help with their family's daily expenses; and to give way to their other siblings due to financial constraint.
With Mayor Isko knowing the gut some of these students had; where most of them were determined to finish their studies and were good in finding ways to be able to finish their studies, he gave them aid.
Read: Prohibition of Cellphone Use During Class Hours, Iterated by the Department of Education (DepEd)
Some students even apply as working students, which is really very difficult. Some companies are considerate about that matter by giving them also allowance and a light schedule of work.
It will definitely be a burden for the parents to give extra allowance for their child/children especially families who are part of the demographic of poor. This P1,000 monthly student's allowance from the Manila City government is a huge help for them to afford whatever they need in school.
Source: Manila Bulletin News | The Philippine Daily Inquirer