A few days back, the Department of Health (DOH) announced plans of submitting a proposal to impose tax on salt. Just yesterday, however, the House of Representatives immediately rejected it before the DOH even submits it to the chamber.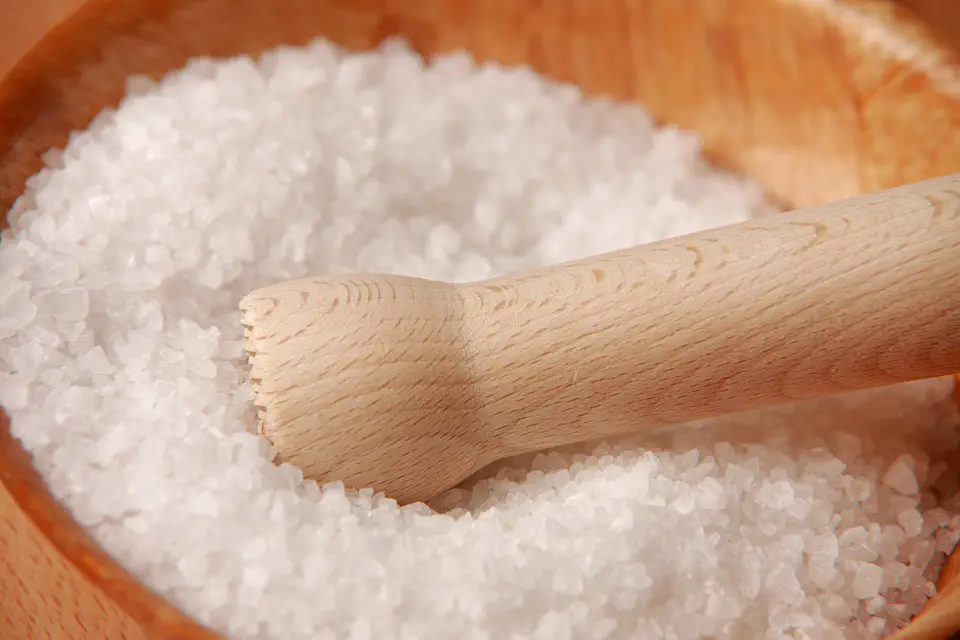 Joey Salceda, Albay Representative and Chair of the committee said that this can account for the tax of the food system in general.
While we take cognizance of the DOH and World Health Organization's warnings of negative health impacts of high salt content on our consumption patterns, we are also concerned that this will constitute a tax on the entire food item."



Read: FDA Gives Order to All Stores to Hide Alcoholic Beverages
What is the goal of imposing a salt tax?
Francisco Duque III, DOH Secretary said that they've seen positive effects on increasing taxes on sin products and that it can be effective for the consumption of salty food, too.
We've seen the positive effects on increasing taxes on sin products, the same strategy might work also for excessive consumption of salt. We did the same thing for taxing sugar sweetened beverages. So it might be the most effective way to go."
Vicente Sotto III, the current Senate President, said that it's silly to impose such tax on food. He even described the DOH to be "overboard."
Read: Where can You Complain About a Specific Business?
I think they are now going overboard. Bakit pati pagkain namin gustong pakialaman ng DoH."
In Translation: I think they're going overboard now.. Why does the DOH want to meddle even with our food?
Dr. Alexey Kulikov, UNIATF External Relations Officer, even said that the Filipinos' average salt intake is double the World Health Organization's (WHO's) recommendation.
Salt consumption in the Philippines is about two times than the WHO recommended level. The WHO recommended level is two grams of sodium per day which is about five grams of salt. In the Philippines, it is about 11 grams of salt per day."
Care when it comes to taxing food
Salceda, on the other hand, said that the House takes the highest level of care when it comes to food taxes.
Read: Tax-Free Maternity Benefits Can Now Be Enjoyed by Expectant Mothers
The House takes the highest level of care when it comes to taxing food, especially when we are targeting specific items like sugar and salt which are only one of its many ingredients, many of which are beneficial to health."
Salceda continued to say that increasing the taxes on salty food wouldn't help. In fact, he said, this would be highly regressive; it would be affecting the poor more than the rich.
Bayan Muna Representative Carlos Zarate said that it's not the poor's fault if they can only afford a diet like they have.
It is not the sin of the poor that they can only afford a poor people's diet. It is their concrete present abject condition in our country that prevent them from getting healthy food."
Read: Higher Taxes on Alcoholic Beverages and E-Cigarettes, OK-ed by the House
We should focus on processed meat more
With the issues about meat revolving around the African Swine Fever (AFS), Salceda said that we should focus on pushing the prices of processed meat.
In the midst of supply problems from African swine fever, this would particularly push prices of processed meat products."
Similar to the sugar tax
The salt tax proposal, as per the DOH is somehow similar to the sugar tax imposed last year. They stressed that this aims to discourage Filipinos from consuming sugary products and raise revenues for the government.
With the salt tax proposal, however, they aim to discourage Filipino folks from consuming too much salt. This is for kidney failure, hypertension, and even diabetes to be lessened in the country.
Read: Tobacco Tax Hike to Have a 70-Pesos Increase Per Pack, Pushed to be in Effect
Zarete, however, said that if the salt tax proposal becomes effective, it would affect everything. For instance, if they would be taxing P1 per milligram (mg) of salt, a single cup of instant noodles with a 990-mg content would cost about P490.00. Pretty ridiculous, right?
A can of sardines, to add, with 610 mg of sodium would cost P110.00. Imposing the salt tax would really change the way the market moves; it would make everything more expensive, and will impact the poor more than the rich.
Read: Six (6) Dieting Mistakes You Could Be Doing
What do you think about the salt tax proposal? Is it as ridiculous as it seems? Do you think that it's just right that it got rejected? Or can it really help Filipinos in becoming more healthy?
Yeah, we know that too much salt can be the primary cause of ailments; but the DOH have not considered the spending capacity of people; in fact, even them, they'll be burdened by it.
Source/s: The Philippine Star | Manila Bulletin News