The Philippine Overseas Employment Administration (POEA) announced that the job order is in place for 1,000 Pinoy hotel housekeepers in Israel. This is perfect especially for Overseas Filipino Workers (OFWs) who are looking to work closer to the Philippines.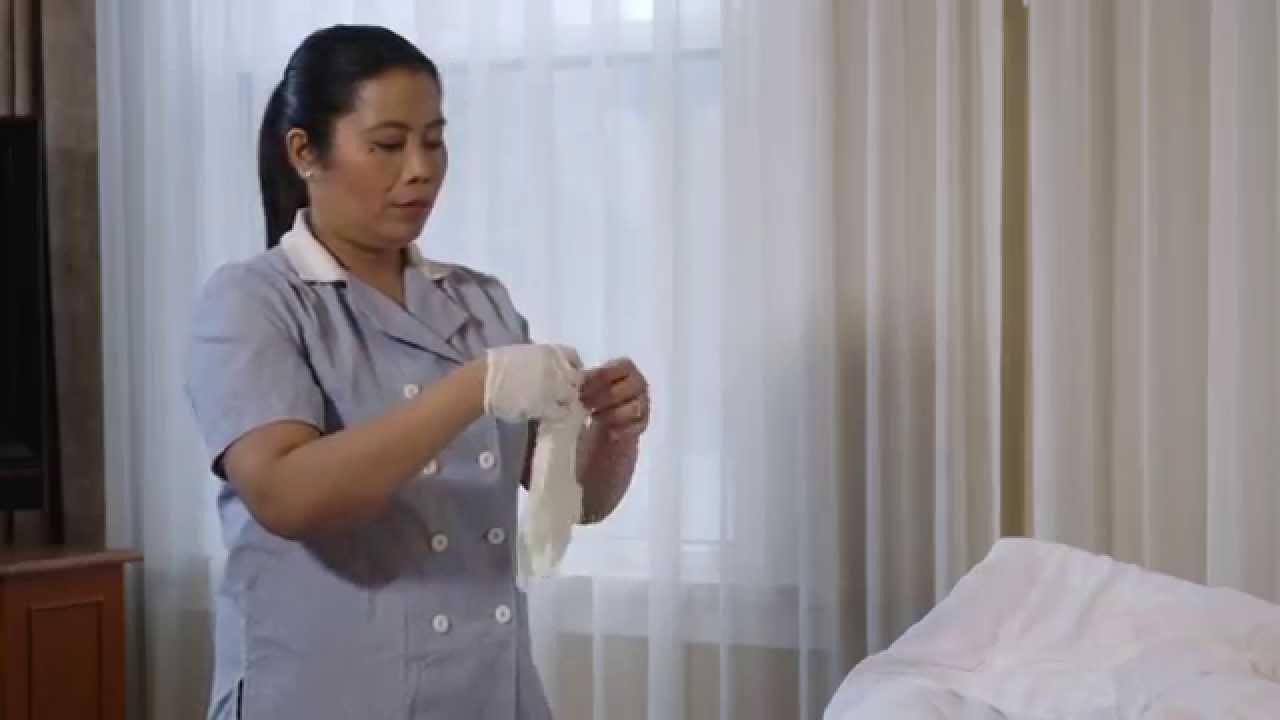 Bernard Olalia, a POEA Administrator, said that applying for this is easy. In fact, he said that there's no "language training" required for people who are interested. Of course, there are certain requirements but no language training would be asked if you proceed to apply.
Read: 1,000 Jobs For Filipinos, to be Opened by Israel
Deadline of documentation submission
Before we go any further, do know that the application will only be up until November 8th, 2019. Secure all documents for you to have a smooth and easy application.
What are the requirements and qualifications needed?
To be able to apply to Israel's calling of 1,000 Pinoy hotel housekeepers, here are the qualifications interested applicants need:
Read: 2,000 More Jobs in Yukon, Canada, Announced by DOLE
Must be a Filipino citizen
Should be at least twenty-five (25) years old upon application
Should be both physically and mentally fit
Does not suffer from diseases such as:

Tubercolosis
Hepatitis
Gonorrhea
Syphilis
AIDS

Can speak English
Must be a first time worker in Israel
Must have no relatives working or residing in Israel
In terms of requirements, here are the documentary requirements applicants need to be able to apply:
Read: About 4,500 Jobs, Offered to Senior High School Graduates
National Bureau of Investigation (NBI) clearance
National Certificate Level 2 (NC II Housekeeping) from the Technical Education and Skills Development Authority (TESDA)
Unified Multi-Purpose ID (UMID) or UMID Common Reference Number (CRN)
Philippine Passport (must be valid for at least three (3) years)
The printed copy of the Worker's Information Sheet or the E-registration form. You can get this by clicking here. (Read the guidelines first which we will discuss below)
Olalia said that hotel service workers with experience would see this as an easy application.
'Yung mga HSW (hotel service worker) natin na may experience na, ang kinakailangan lang kumuha ng NCII para sa housekeeping, madali lang iyon."
Read: BONUS: The Highest-Paying Jobs for Fresh Grads in the Philippines This Year
In Translation: Filipino hotel service workers with experience are those who need to get an NC II certificate for housekeeping; it's going to be easy for them.
Should you be interested to answer Israel's call in finding 1,000 Pinoy hotel housekeepers, you can click here to check out the Recruitment Specification Form (RSF). Here, you'll know whatever you need, as well as the general job description; the living conditions; and general information on the job you are applying for.
Israel hotel housekeeper guidelines
Do you need a guide on how you can register? You can click here to be redirected to the step-by-step application assessment guidelines. Here, you will find out how you can register to the e-registration page for the Israel job.
Important note: Read the guidelines first before you register. You might miss out on a lot of information if you don't do so. For you to be sure, read the complete guidelines before you apply because you might run into some errors and that might be the reason why you're not able to apply.
Read: Win P1M Via the Bureau of Treasury's Lottery Bonds
What kind of work will you be doing there?
The post for 1,000 Pinoy hotel housekeepers are expected to:
Prepare and clean the rooms and the surrounding areas within the hotel;
Do laundry (guest clothes, towels, linens, etc.)
Provide effective and good customer service
Must abide by the workplace's safety practices
Must receive and respond to the workplace
Should be able to demonstrate positive work ethics and values
Must be able to work with others as a team
Should observe the prescribed housekeeping procedures
Must be willing to deal with reasonable complaints and requests of the guests (must be professional and patient)
Worker types
Should you be accepted, then congratulations! Also, note that for the first 24 months (2 years) of employment, you will be considered as a Junior Worker by your employer. On the start of your 25th month, however, you'll be considered as a Senior Worker.
Read: Nurses in the Government Should Not be Paid Less Than 30K a Month – Supreme Court
Junior workers are expected to work for 8.5 hours per day for a 5-day work week. This does not include breaks as set hereunder. He or she should have no more than 42 hours per week, totaling 182 hours a month.
Senior workers, on the other hand, are expected to work for up to 8 hours per day for a 5-day work week. Also, this doesn't include breaks as set hereunder. This totals to 40 hours per week, 176 hours per month.
Shifts
To give you an idea of how Israel's shifting works, the working day can be any of the following shifts:
Morning shift – A shift that is neither an evening nor a night shift;
Evening shift – Shift that's at least three (3) of its hours are between 4:00 P.M. until 11:00 A.M.; and
Night shift– at least two (2) hours of the shift are between the hours of 11:00 P.M. and 6:00 A.M.
Read: Japan Will Now Start to Accept Filipino Language Teachers
If you want to know more about the working days and hours, as well as how you would be paid on holidays, overtime, and rest day overtime, you can click here.
How much is the salary?
This is what everyone has been waiting for. As per the POEA, the gross minimum salary for a worker of a full-time position of 182 hours per month, before deductions and before other payments would be $1,500. 
In total, this is somewhere around P75,000.00 per month. Yes, that's how much you can earn if you answer Israel's call in hiring 1,000 Pinoy hotel housekeepers. Not just that, of course, if you do a good job, incentives are there, tips from guests, you know how it goes.
Read: Free E-Visa to Russia For Filipinos, Granted Starting October 1, 2019
Would the visa be free?
Yes, Israel will be shouldered by the employer. If you're curious, it costs $48 which is about P2,500.00. The flight to Israel, however, according to POEA's announcement, will be a cost to the applicant.
You can check out page 9 of this document to know about a worker's pre-deployment costs. You'll also see what your Israeli employer will be shouldering in your application.
So if you are a hotel housekeeper who is looking to have an increase in your salary, this announcement might just be perfect timing for you. Hurry up and prepare all the documents listed because applications with incomplete documents, as per the POEA, will not be entertained. 
Read: The Anti-Age Discrimination in Employment Act – Everything you Need to Know
Be sure to ready and submit all documents with your application because who knows? A job in Israel might just be the "break" you're looking for.
Apply now and don't let the opportunity in being one of the lucky 1,000 Pinoy hotel housekeepers Israel is looking for. With a lucrative monthly salary, you will be able to start a business here in the Philippines!
Guidelines: Israel Employment (HOTEL) Guide
Source: Philippine Overseas Employment Administration (POEA) website | ABS-CBN News