As of the moment, several public sector workers, or workers of the government are risking their lives to serve the Filipino people. No excuses, no dull moments – just them, their responsibilities, while they're looked out for in their sectors.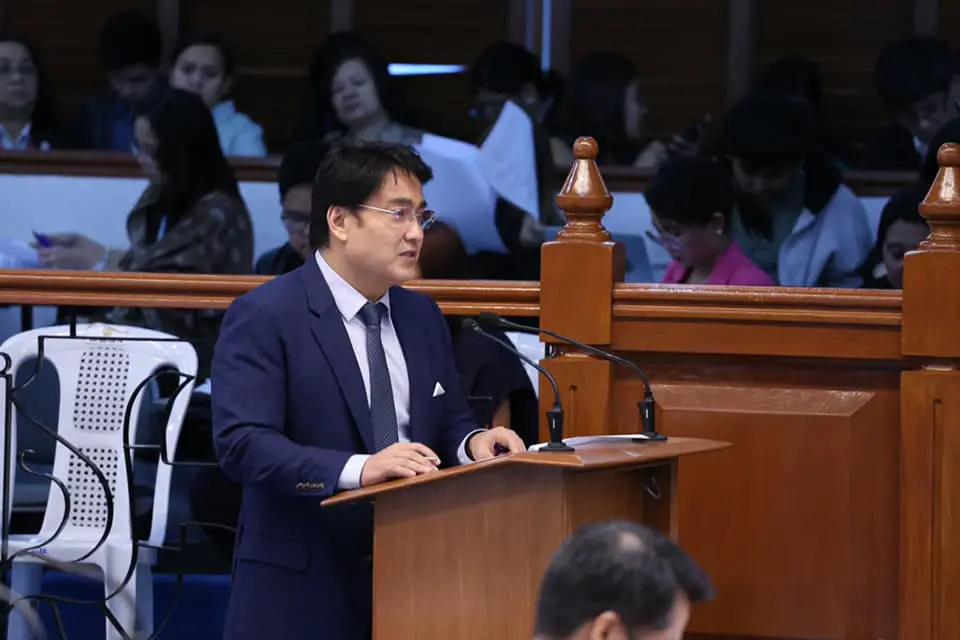 Due to the high influx of positive COVID-19 cases in the country; Senator Bong Revilla files a bill adding sick and vacation leaves for government employees.
Filed under the Senate Bill No. 1821 or the Expanded Leave Benefits Act, looks to add vacation and sick leaves to workers of the government. The bill would include government employees and officials part of the following categories:
Read: Driver's License For Gas and Electric Scooters, Ordered by the Land Transportation Office (LTO)
Local Government Unit (LGU) employees
National Government employees
Government-Owned and Controlled Corporation (GOCC) employees
Employees of State Universities and Colleges (SUCs)
NOTE: The proposed bill excludes teachers. Included, however, are people who are expected to provide non-teaching functionalities because their privileges for leaves are governed and regulated by other regulations.
Adding Sick and Vacation Leaves
In his bill, Revilla clearly mentioned that government employees; regardless of status; shall enjoy this bill once enacted into law. Furthermore, included would be people who attend work during office hours; again, regardless of their current employment status.
The bill also states that this addition of leaves shall exclude Saturdays, Sundays, ad Holidays, without any limitation as to the number days of vacation and sick leaves that they will accumulate. 
With the added 15-day sick and 15-day vacation leaves need to be inclusive of a three (3) day Special Leave Privilege. Plus a five (5) day forced leave.
Read: DepEd is Looking For Over 65,000 Teachers and Other Personnel in 2021
To Have a Short "Escape From Stressful Work"
In his statement, Revilla said that his experience in working for the Philippine government enabled him to see this opportunity to empathize with government employees. He said that he knew the stress all workers are going through, especially now in the time of pandemic.
Over the years, work in the government have become enormous that the leave benefits are considered not as an incentive but highly necessary for rest and recuperation to provide renewed vigor and energy to employees who have been subjected to strenuous and stressful work."
Rehabilitation Leave
In addition to that bill adding sick and vacation leaves, the proposed law also looks at providing government workers the grant of a rehabilitation leave.
Read: DIY Improvised Document Reader For Teachers
Provide legal basis for the grant of rehabilitation leave to government officials and employees who sustained wounds or Injuries while in the performance of their official duties and those whose illness was aggravated due to their working conditions."
No Current Laws About Employee Rehabilitation
The explanatory note of the bill says that there is not a single law that provides assistance to employees who have the experience of aggravation in the workplace or have illnesses and diseases. Having the measure in place would not only assist government employees; it will also be the key to giving them a breathable and a meaningful experience with the Philippine government.
Based on a review of the current leave laws; it reveals that there is no law that provides leave benefits and privileges for illnesses of officials and employees acquired or aggravated in the workplace requiring Intensive or longer period of treatment, e.g. cancer."
With the measure being put to place, government workers and officials would be entitled to get a rehabilitation leave; this is apart from the adding of sick and vacation leaves.
Read: No Appearance in Voter Registration For Passport Holders, Sought
The privilege would have a max timeframe of six (6) months for injuries, wounds, and the like, in sustenance while performing official duties and responsibilities, illnesses or sicknesses that result from aggravation of the working environment or conditions.
It's just a draft, though – and as per the statement, the frequency and the duration of the terms would be based on the recommendation of an authorized medical chief.
In order to alleviate the plight of Filipino state workers, the government should provide them additional leave privileges comparable to the leave benefits and privileges granted to their [Association of Southeast Asian Nation] counterparts. Such gesture would allow government officials and employees to take leave of absence without losing their capacity to earn."
What do you think about the adding of sick and vacation leaves for government or public sector workers? Do you think that it's just fair for them to be receiving this kind of treatment? Moreover, would giving them extra 30 days for their leaves become effective in enhancing their service?
Until the bill is signified and when it gets signed into law, let us pray and hope for the best for our public sector workers.
Source/s: The Philippine Daily Inquirer | GMA Network