With the COVID-19 coming to a full-blow, the Philippine Government is looking for different ways on how they can help people to transition to the new normal. Along with the many events that the virus stopped and suspended, one of it is the Voter Registration.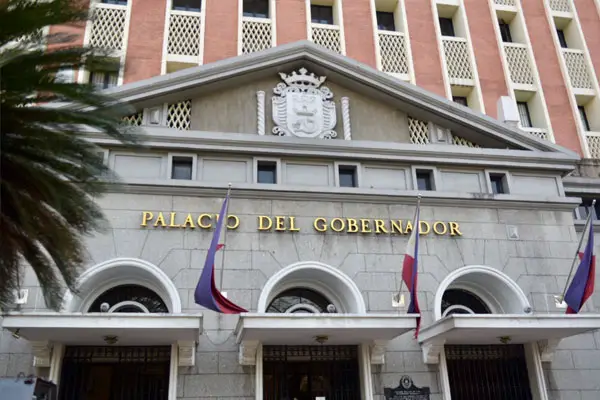 According to the Commission on Elections (COMELEC), they're looking to consider a "no appearance" in the voter registration in one condition – they must have passports. Rowena Guanzon, the Commissioner for the COMELEC, said that they're planning to Filipinos who are out of the country to participate in the voter registration and they can only do this online.
Read: The Voter's Registration Guidelines released by COMELEC
Traditional Voter Registration
Ever since the beginning of voting, all voters were required to register by visiting COMELEC offices or even satellite registration centers. This is how they will become a registered voter because they would need their fingerprints, their photo, and their signature.
But with their plan of establishing a no appearance in voter registration, it will erase the need to travel to satellite offices or to the offices of the COMELEC.
Read: Staycations to be Allowed in Areas Under GCQ
Collaboration With the Department of Foreign Affairs (DFA)
Guanzon said that they are currently in coordination with the DFA to inaugurate their plan of allowing a no appearance in the voter registration for passport holders.
In her tweet, she said that they are currently studying their option of allowing a more advanced way of pushing voter registration.
The Comelec is studying a project that I proposed: no personal appearance for voter registrants with passports online; if partnership with @DFAPHL is possible. Verification of identity can be done using biometrics data of @dfarecords."
Read: Voter's Registration is Suspended Until June 30, COMELEC
Who are Covered by the Proposal?
Should it be possible; Guanzon said that both Filipinos who are in the country and those abroad are covered by the no appearance in voter registration. In addition to that, Guanzon also said that this no appearance for the registration of voters will encourage Filipino people from all around the world to register.
So long as they have their passports; so long that it's valid, then they will be able to.
This online method of registration needs no personal appearance and will encourage Filipinos all over the world and within the country who have passports to register."
Guanzon made the mention that they plan on implementing it now, while some parts of the country are doing the voter registration. She said that it's going to have a high population and that the Filipinos would love it. It is going to be beneficial for the elderly, for Persons With Disability (PWDs), pregnant women, and the like.
Read: The CSC Job Fair to Fill 260,000 Available Job Positions
Yes, if DFA will agree to partner with Comelec and share their biometrics database. To achieve a high turnout of voter registrants and thereby ensure voters 'access to elections, especially PWDS, the elderly, pregnant women."
What is the DFA's Response?
As of the moment, the DFA is still studying the outcomes and results of the COMELEC's proposal. However, she is positive that the DFA would have a hand in it because it is beneficial and it's going to be for the betterment of Filipino voter applicants.
When questioned about having a law for it, Guanzon easily answered that there is no need to put up a law for this. As a matter of fact, the COMELEC is the agency responsible that would regulate, moderate, and would look after it.
Read: Subic Freeport Expressway Development, to be Completed This Year
We don't need a law for this. Means and methods of elections are the sole discretion of Comelec, according to Supreme Court rulings."
Guanzon continues to say that the no appearance in voter registration is something that all Filipinos will benefit from. They will be safe, especially now in the pandemic because they wouldn't have to go out to become a registered voter.
So to all Filipinos who are abroad; as well as those here in the country who have valid passports, think positive about the plan of the COMELEC to make the no appearance of voter registration effective. Hope and pray that the DFA would say yes to the proposal.
In your opinion, what do you think about the COMELEC's plan to allow voter's registration without an appearance? Do  you think that it's just right and fair? Furthermore, can this really help in the current pandemic or situation that we are experiencing now?
Read: A P4.1 Billion Budget to Accelerate the National ID System, OK-ed
As of the moment, the nationwide voter's registration started on January 20, 2020 but it experienced delays because of the pandemic. However, it will continue to run until the 30th of September, 2020.
Source/s: Business Mirror PH