According to both the Land Transportation Office (LTO) and the Department of Transportation (DOTr), they'll soon require a driver's license for gas and electric scooters.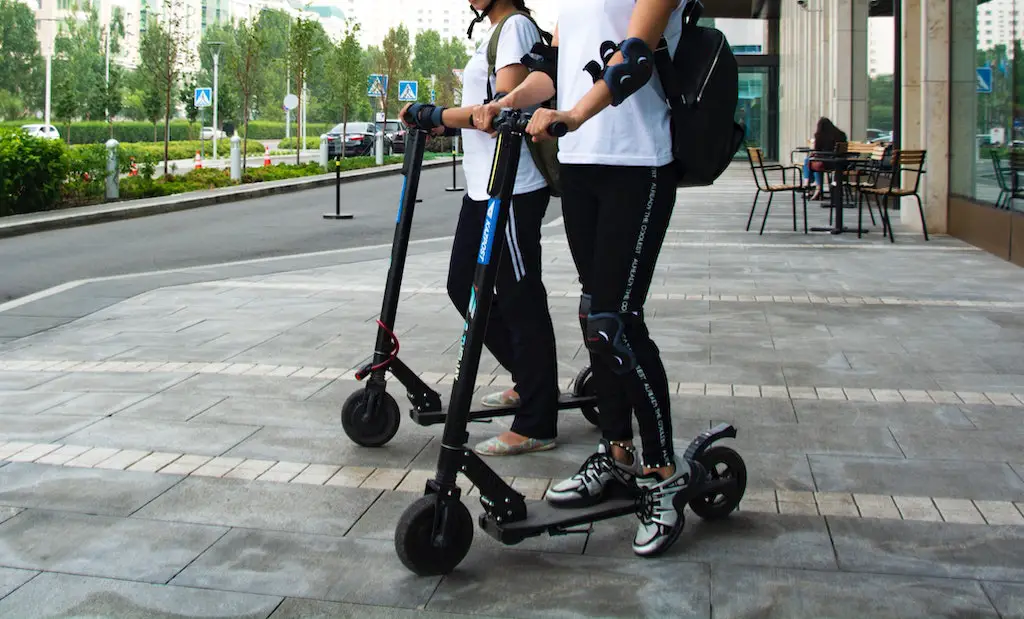 The effective and the efficient use of scooters, especially in this time of the pandemic, made the government more wary of its drivers and owners.
Edgar Galvante, the LTO Assistant Secretary, said that this would serve as a guide for those who use gas and/or electric-powered scooters.
Read: San Miguel Corporation's Assistance to Frontliners
Ito ay nagbibigay ng guide para doon sa authorized o gagamit nito (scooters). Makita nila para saan pwede gamitin at ano kailangan para maautorize sila sa gagamit nito."
In Translation: This will serve as a guide to those who own and use scooters. They'll eventually see the purpose of this, as well as what they need to do to gain authorization.
Are the Guidelines Available?
As of this moment, they've done the drafting and the creating of the guidelines that would govern the requirement of a driver's license for gas and electric scooters.
Read: The Subic Freeport Expressway Development, to be Completed This Year
In addition to that, Galvante said the guidelines would be applicable to all vehicles (scooters). Whether they're powered by gasoline, or whether they're electric, the driver needs to secure a license.
Lahat ng sasakyan, either electric or gasoline-powered (na scooter) at gagamit ng pampublikong lansangan, kailangan rehistrado at saka 'yung gumagamit may driver's license."
In Translation: All vehicles, either electric or gasoline-powered scooters; so long as they'll traverse public roads, they would need to be registered and the driver needs to have a driver's license.
DOTr Approval
Since the guidelines are already finished, Galvante said that all they're waiting for is the go signal from the DOTr. As a matter of fact, there have already been administrative orders.
Mayroong draft ng administrative order na magcoconsolidate ng guidelines. Ito ay inaantay lang na maaprubahan ni Sec (Arthur) Tugade ng DOTR. Nakasubmit na ito, again inaantay lang ang paglabas."
Read: Motorists with Demerit Points for Disqualification on 10-year License Extension
In Translation: We've already produced a draft of the Administrative Order that gathers up all the guidelines. We've submitted it and we're just waiting for the approval of DOTr Secretary Artur Tugade.
Growth of the Scooter Users Industry
Since the pandemic, particularly within the months of May to July, the scooter industry saw an astounding 110% growth. This data was compared to the range of January to March.
Dahil dumarami kami, dumarami rin iyong nakikita nating kamote riders. It's the same with cars din naman saka mga motorsiklo… iyong mga motoristang binabangga iyong nanahimik na barrier."
In Translation: Because we're increasing, we're also seeing a spike in the inexperienced [kamote] rider. It's actually just the same with cars and motorcycles, in which some, hit barriers.
Read: Extended Validity of Vehicle Registration and Licenses — Announced by the LTO
Specific Roads and Thoroughfares These Vehicles Will Traverse
Galvante also said that the LTO will be giving specific roads, thoroughfares, and routes where e-scooters can travel on. Because according to Galvante, these vehicles must not be driven in public roads with fast cars and motorcycles.
They can't go alongside vehicles that are heavier, faster, and more dangerous. He said that this type of allowance can cause a critical and a fatal scene for road accidents.
We classify based on the weight of the vehicle, speed and which roads e-scooters can use because we all know that because of the nature of these types of vehicles, specifically their being lightweight, it can pose dangers to users if not used properly and not driven on the right roads."
Also Read: Philippine Banks That Would Waive Online Fees Until the End of the Year
Should you not be aware, this ordinance came from Iligan City Representative Frederick Siao, who said that these electric scooters, if mishandled, can be deadly and cause fatal accidents on roads.
It's for the Riders' Own Safety
Galvante concludes that all riders understand that it's not for the sake of prohibiting them; but to keep everyone safe and our roads accident-free.
Sana ma-realize nila na ito ay hindi lang para pagbawalan sila kundi para sa kapakanan rin nila. Very vulnerable and susceptible kasi sila na ma-involve sa aksidente. Kaligtasan din nila ang isinasangalang natin."
In Translation: We hope that they realize that it's not for us to restrict them from using it; it's actually for their own safety. They, together with their vehicles, are extremely susceptible and vulnerable to accidents. We're just thinking about their safety.
What do you think about the fact that it became a requirement for owners and riders to have driver's license for gas and electric scooters? Is this a just and a right act?
Can it really keep riders and drivers safe from accidents?
Source/s: The Philippine Daily Inquirer| Manila Bulletin News