Many drivers in the country lack basic discipline like following basic and simple road signs; giving way to motorists and even pedestrians who are in the right of way – the list goes on. This is why the Land Transportation Office (LTO) sought different ways on how they can mend and appease the situation.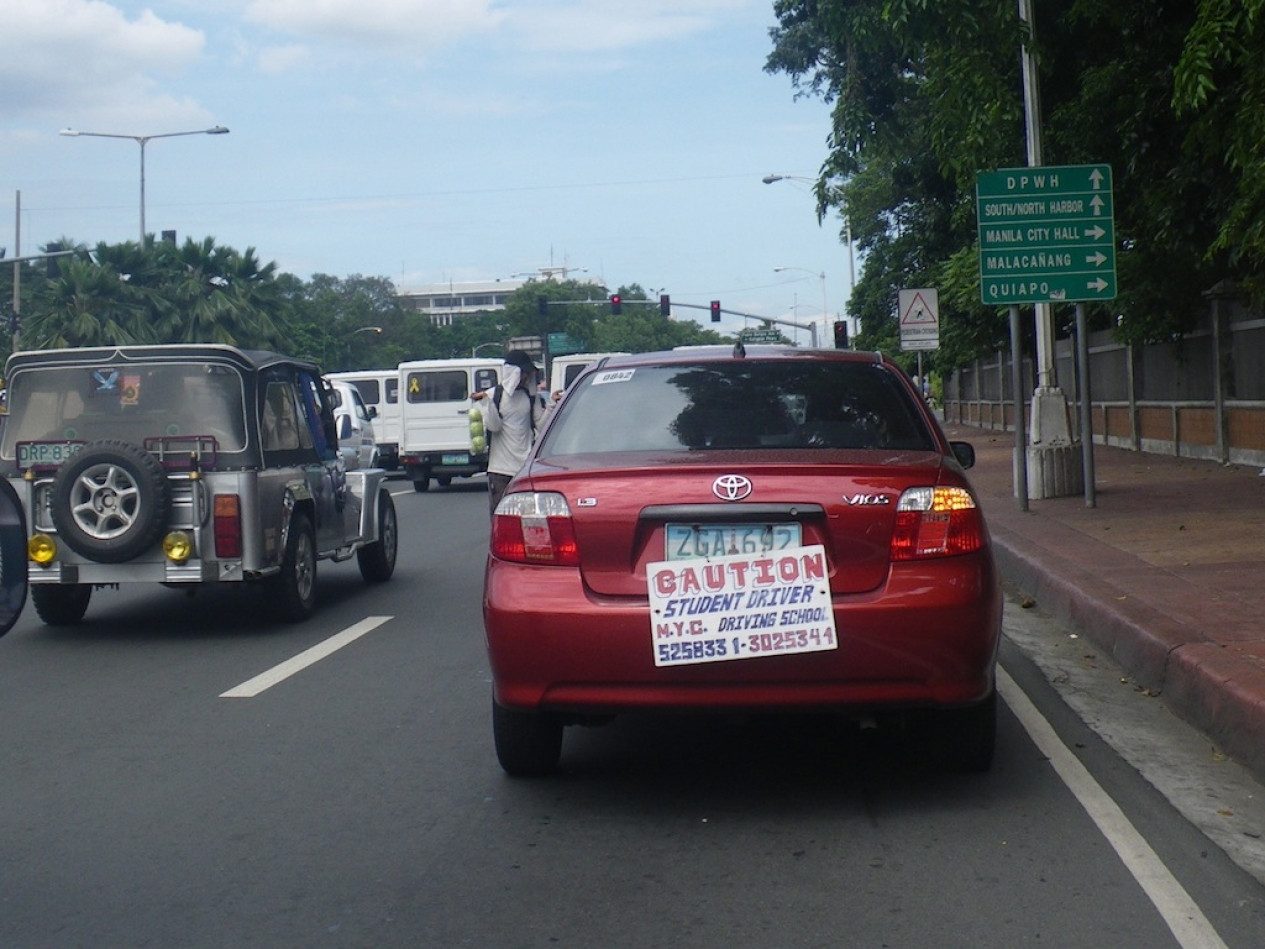 December of last year, the LTO issued the Memorandum Circular 2019-2176 which will require a 15-hour seminar for student permits; and this will start on April 2020. So if you are going to apply for a student's permit, you'd be required to undergo a 15-hour seminar.
Just like how other countries do it, we need to have a system that would somehow aid the transport department to see and check the applicants who are competent enough to obtain and to have licenses.
Read: Legislator Files a Bill Requiring the Installation of Security Cameras and GPS on PUVs
What would the 15-hour seminar for student permits be?
According to the LTO, the 15-hour driving course would be all about traffic laws and regulations, general driving, and the like. They added that it'll be divided into three (3) sessions (5-hour sessions each) which would revolve around:
Land Transportation-Related Special Laws
Traffic Laws (General Rules and Regulations)
General Driving
Noting the fact that all driving course centers are required to have these lessons and courses, the driving center needs to be accredited with the LTO. The two (2) year validity of the accreditation would be what can make the center legitimate – and before they can have that, they need to settle some payments; we'll talk about that later.
What would the condition or the required grade be?
Instructors are required to have a grade or a score of at least 85 percent. This would be the requirement to be able to issue and to have applicants finish and complete the theoretical examination.
In addition to that, these instructors are going to be required to pay at fee of P1,000.oo for the accreditation fee; this will be valid and available for two (2) years.
Read: The Land Transportation Office (LTO) Released Partial License Plates from 2016
Roberto Valera, LTO Deputy Director for Law Enforcement said that they should inculcate the laws to the brains and the senses of the drivers.
Dapat i-inculcate na natin sa utak nila 'yung batas. Kasi in the first place, ang drivers license, pribelehiyo lang yan. Hindi po 'yan karapatan. Pwede namin tanggalin sa'yo yan kapag hindi ka sumusunod sa batas trapiko."
In Translation: We should inculcate in them the real and the legitimate law. In the first place, having a driver's license is just a privilege; it's not a right. We can remove and get rid of it for you any time should you fail to follow the rules and regulation of traffic.
Accreditation of driving schools
The LTO set that every after 5-hour course, a certificate or a completion would be given to the applicant. This would be the signification that the applicant has completed the requirement that the LTO wants them to have.
Read: UPDATED: LTO Fees For New License, Student Permits, Etc.
We need to take note that only LTO-accredited driving schools would be allowed to issue the complete 15-hour certification of the course taken by the applicant. So, if you are going to apply for a student's permit, you need to make sure that the driving school you're applying to is accredited.
For the driving centers, you need to obtain a 90-day provincial permit before you can apply for a two (2) year permit. Getting the provincial permit is quite easy – the school or the center would only have to pay and settle P5,000.00. When it comes to the 2-year permit, it'll be P3,000.00.
How much would the fee be?
In terms of how much the fee for the 15-hour seminar for student permits would be, no exact figures are out yet. But be prepared because it's a series of assessments, training, and informative courses so they can cost somewhere between P500.00 to P700.00.
Read: How Can You Verify a Plate Number Through the LTO?
Although as of this moment, if we are to base it on previous figures and plans, the permit would be somewhere above P320.00 (fee for the student's permit application). This fee is already inclusive of the drug test; the online medical test; and the processing fee.
Nevertheless, we're still unaware of how much the theoretical driving course would be – let's wait until further notice from the LTO on the price range of this course. What's important is that we now know that there'll be a 15-hour seminar for student permits starting on April 2020.
What do you think about the LTO's plan to require applicants of a 15-hour seminar for student permits? Is this a just and a solution that could aid and help the country produce better and much more competent drivers?
Source: Auto Deal