Serving the country and securing it for the betterment of everyone is such an honorable profession. As a matter of fact, this is often overlooked at because it's not something that people can make millions out of doing. So, not all people are interested in taking part of this profession. People who are interested though still have some clouds in taking up the job.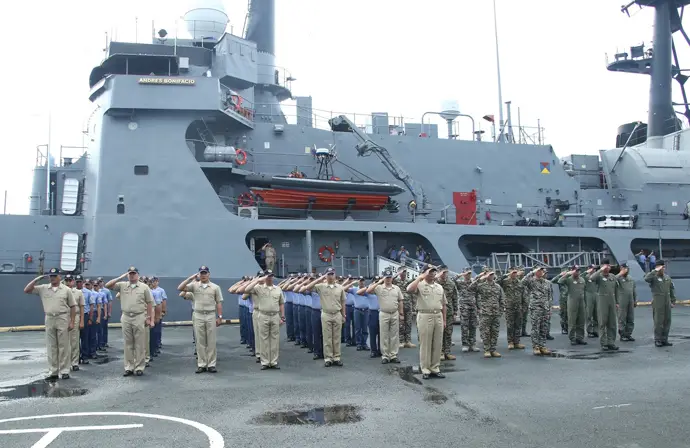 Good news for those of you who are looking to serve the country! The Philippine Navy is hiring and they're looking for the best candidates who can be an addition to their highly-skilled teams.
Read: Different Job Opportunities from Different Philippine Government Departments
In this article, we will be giving you the details on what you need to know and prepare for if you are interested to be part of the Philippine Navy.
What benefits and privileges are there in working for the Philippine Navy?
Some people don't see the advantages and pros in working for the Philippine Navy. This is one of the things that hinder people from joining not just the Philippine Navy, but also other departments who are tasked to protect our country from external and internal threat.
So, here are some of the advantages, privileges, and benefits of working for the Philippine Navy:
Officers can get free medical and dental services and free housing.
They can earn as much as P 52, 143.00 a month upon graduation;
There's a high chance that they can earn P 43, 686.00 while they're on training; and
Officers can earn additional ten (10) percent of the base pay every five (5) years in the service.
These are some of the highlights of working as part of the Philippine Navy as a Naval Officer Candidate Course (NOCC) students.
What qualifications are needed by the team in accepting applicants?
Just like other jobs and professions, there also are some qualifications that the department needs in accepting applicants. Some people think of these as being incompetent but it's actually something that can and will be improved in training.
Read: Top Freelance Websites That Help Filipinos Earn Online
Here are the qualifications that applicants need if they have the interest in being part of the Philippine Navy:
The applicant needs to be at least twenty-one (21) years old. However, they should not be more than twenty-nine (29) years of age by the 1st of August in any given recruitment year;
Must have a height of at least five (5) feet tall;
Should just be a natural born Filipino citizen;
Should be of good moral character;
The applicant must be not married with no child to support; and
Must be a graduate of any four (4) year baccalaureate  degree. The navy prefers a technical course.
As you can see, the qualifications they're asking are not that technical and won't be too much of a hassle for people who are interested. As a matter of fact, these are just basic qualifications or the skill set that protection teams would require.
Having that said, what are the things that being a Naval Officer Candidate Course (NOCC) or part of the Navy would bring applicants? What are the opportunities that they hold?
Read: Want to Join the Philippine Army? Here's What You Need
Being part of the Philippine Navy would give the applicants the opportunity to serve the Philippines as a Naval Officer and to protect the seas of our country;
They have the chance to be able to travel around the world and a chance to interact and have a relationship with other foreign naval officers;
Future Naval Officers have the chance to be able to study in a foreign country with good allowance, compensation, and benefits;
The opportunity to avail post graduate studies to top universities of the Philippines for free; and
To be able to post overseas such as foreign postings, UN postings, etc.
These are among the benefits and opportunities of being part of the Philippine Navy. If you show any interests, you may apply online by shooting an email to recruitment.navy.mil.ph.
Alternatively, you may contact them through their telephone number at (02) 815 3674 local 6448. Or through their Globe number: 0917 830-9411 or their Smart number at 0933 821-0707.
Read: Frequently Asked Questions for Aspiring Flight Attendants
You can also visit their Recruit, Testing, and Holding Office (RTHO) at Naval Station Jose Francisco, Fort Bonifacio, Taguig, City for further information on the application requirements and processes.
Are you interested in being part of the Philippine Navy Department? Do you always look forward to protecting the country's people, establishments, and natural resources from internal and external threats? Apply now and be an officer!