This February, the Philippine Overseas Employment Administration (POEA) announced that job opportunities await future migrant workers at the 2nd online job fair, which is to be held online.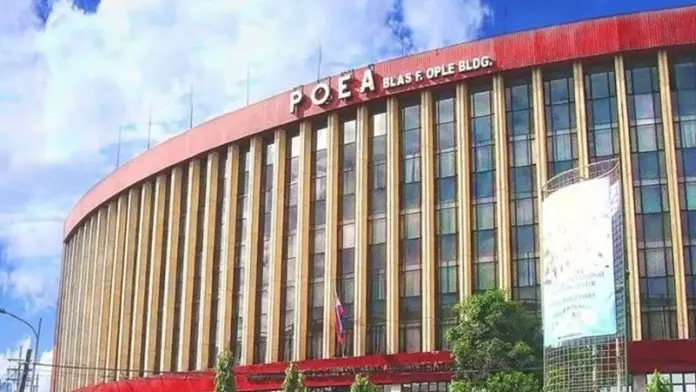 As per the POEA Chief Bernard Olalia, for the upcoming online job fair, the POEA had initial talks with 10 local recruitment offices.
Read: New Nurses Allowed to Go Overseas
We have talked with the Public Employment Service Offices – Olongapo for the second online job fair."
The main purpose of POEA in this online job fair is to defeat and avoid illegal recruitment.
Bernard Olalia said that he is advising the people to wait for POEA's announcement on when the exact date of the event is; or simply go to their website at http://www.poea.gov.ph to know when the 2nd online job fair is!
Correlating with its 87th anniversary of the founding, the Department of Labor and Employment (DOLE) conducted an online job fair last month. They were able to provide more than 21,000 foreign and local jobs.
The department said that over 2,000 applicants were already hired on the spot.
Also Read: What are the Proposed Fees for the Skyway 3?
The First Online Job Fair Launched By POEA
On the first of December last year, the POEA launched their first job fair.
The first online job fair was made to create opportunities for employment in foreign countries, avoid crowded places to prevent the spread of the COVID-19, and get rid of illegal recruitment activities.
We will have it online, instead of a physical job fair. We will directly supervise and guide this online job fair."
As per Olalia, this is their way of helping OFWs and those who would like to work abroad.
To our fellow citizens, in line with our prevention to become victims of illegal recruitment, we are launching an online job fair next week."
Read Related: The DILG is Set to Re-Hire 15,000 Contact Tracers This Year
In other news, Olalia assured Filipinos overseas that all they need to do is seek the help of POEA, DOLE. The Overseas Workers Welfare Administration (OWWA), and the government is ready to assist them always.
Job Fairs Before Covid-19
Before the pandemic, job fairs were usually held in different areas around the country providing employment opportunities, foreign and local, for those with or without experience, and those who would like to change career paths among others.
What You Should Wear To a Virtual/In Person Job Fair
Some of us think that attending a job fair would require us to wear suit and tie. But, it's not usually like that.
The usual requirement is that you should be properly dressed according to the job.
Business attire or smart casual; whatever you're comfortable of wearing. Make sure to iron it first before wearing it to ensure looking sharp.
Top 3 Things You Should Do Before Joining a Job Fair
Attending a job fair is one of the best venues available for you in finding your career path and goal.
Read: GUIDE: How to Register Online For a UnionBank Savings Account + Get the ATM Card!
The tips below may help make the most out of the event and elevate your chances of success:
Prepare Your CVs and Resumes
You will never know when a potential employer would ask for your resume or CV. So, ensure that you come in with lots of them printed out or prepare softcopies.
You will also need to plan multiple versions of it just in case more work sectors are involved in the job fair.
Coming to an online job fair prepared is one of the best ways for you to make a good impression on your potential employers.
Research Extensively 
Ensure that you research extensively about the industries joining the job fair. Visit company websites for knowledge on job availabilities, learn more about what they do, etc.
This is for you to be able to position yourself with the right skill set.
Also Read: Avoid These 7 Interview Red Flags When Preparing for a Job Interview
Make sure that you know how the company works and what their history is for you to be ready at all times. Companies really like it when an applicant knows the background of what they do.
This knowledge will prove helpful, as it will give you the chance to focus on skills and experiences you need to highlight just in case you are invited for an impromptu interview.
Practice Answering Interview Questions
There is a big risk that you could be asked for an on-the-spot interview; so, practice answering interview questions!
Go through any possible queries you can encounter, so that throughout the whole process you stay in charge.
Read: TESDA Job Vacancies: How You Can See Vacancies Available
What is the POEA's Next Step?
With the second job fair by POEA that is going to happen in February, we expect progress towards our people in their future endeavors.
Will there be a third online job fair in the near future? Can new graduates expect many of these to come? What do you think of the POEA's move of conducting a 2nd online job fair for OFWs and the unemployed?
Source/s: Manila Bulletin News