Due to the most recent directive for public transportation, the use of face shields will be widespread. From the regular commuting routes that people follow – even to riding of passenger airplanes, they shall be observed. This triggered some airlines in the country to require face shields for whenever they're going to travel.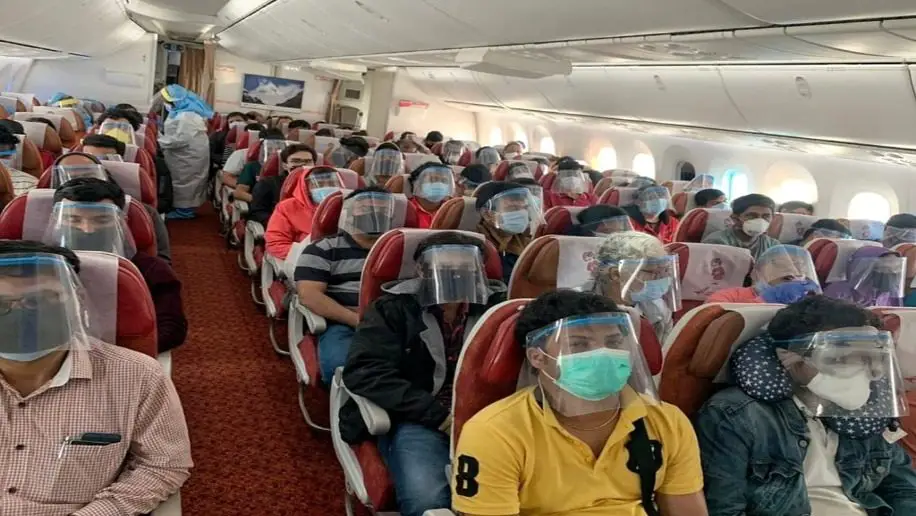 Some of which include AirAsia Philippines and Cebu Pacific (CebuPac). For other airlines, however, no mention of whether or not they'll require face shields have been released.
Read: Filipinos Rank First in Mars NASA Signup Program to Send Names to the Planet on Future Missions
AirAsia's Directive
Their announcement took off, following the national government's directive. According to their announcement, they will require face shields for traveling. Moreover, this directive will cover existing flights which include public land transportation.
Following the Philippine government's latest announcement of additional guidelines for public transport, all AirAsia Philippines (Z2) guests will be required to wear face shields throughout their entire journey."
Read: 2021 Regular Holidays and Special Non-Working Holidays – Approved
This requirement shall be in observance starting the 15th of August, 2020 – and it will continue until further notice.
Cebu Pacifics' Directive
Apart from AirAsia, Cebu Pacific, one of the most prominent and the most known airlines, also made the announcement that all of their flights to and from Manila would need passengers to wear face shields starting the 15 of August, too.
The company also said that though they have their own policies onboard, local authorities would have their particular and specific rules, regulations, and requirements. That being said, they made a conclusion that the particular destination would have its own rules and passengers should be wary of it.
What You Can Do
As per Cebu Pacific, it is imperative for passengers to check in with respective local governments to whatever their destinations will be. Whether they're traveling domestically, or they'll go international, checking would be strongly recommended; this is to avoid:
Read: International Travel Likely Not to Return Until the Year 2023
Being caught and incurred penalties
Sanctions and other corrective actions
And more
In addition to that, they also imposed some requirements for passengers who would travel and use certain routes. For instance, the carrier said that they are to continue operations to the following routes on domestic flights:
Cebu – Clark – Cebu | Every Tuesday
Cebu – Dava – Cebu | Every Tuesday
That is the schedule for the domestic flights; what about international flights? As per the Airlines, this is the schedule for those:
Flight No.
Route (Travel)
Estimated
Departure
Frequency
5J 18
Manila – Dubai
6:55 P.M.
(Manila Time)
Every Sunday
5J 19
Dubai – Manila
3:30 A.M.
(Dubai Time)
Every Monday
5J 194
Manial – Seoul (Incheon)
11:55 A.M.
(Manila Time)
Every Thursday
5J 5059
Otkyo (Narita) – Manila
2;50 P.M.
(Japan Time)
Every Wednesday or
Every Saturday
5J 817
Osaka – Manila
8:15 P.M.
(Japan Time)
Every Friday (Aug. 7)
5J 807
Manila – Singapore
8:25 P.M.
(Manila Time)
Every Thursday or
Every Saturday (Aug. 6)
5J 808
Singapore – Manila
1:35 A.M.
(Singapore Time)
Every Friday or
Every Sunday (Aug. 7)
Read: Would There be House-to-House COVID-19 Checks? No, Says Malacañang
It is imperative to note that all flights between Manila and Taipei, Taiwan are going to be cancelled – it's until further notice. Furthermore, it is important that passengers are given the following reminders for their international travel.
Manila to Dubai (Before Departure)
All passengers need to have a negative result on their PCR test report (valid within 96 hours);
Travel and health insurance coverage valid in the UAE, as required by the Dubai Civil Aviation Authority (DCAA)
Must fill out a Health Declaration Form
Dubai to Manila (Upon Arrival in Manila)
COVID-19 RT-PCR Test
Mandatory quarantine procedures in approved facilities while waiting for test results
All passengers must pre-register before their departure from Dubai to hasten airport procedures. Passengers can also pre-reigster and fill out the Electronic Case Investigation Form (E-CIF) online to save time.
Manila to Seoul (Incheon)
Before departure, all passengers need to have a negative test result on their PCR test report. It must come from a recognized and authenticated testing center (has a validity of 48 hours).
Read: Palawan Awarded as Best Island in the World in Year 2020
Upon their arrival to Seoul, they are required to have a mandatory 14-dau quarantine at one designated government facility. This will be at the expense of the traveller – it will cost Korean Won (KRW) 1.4 million.
Japan (Tokyo/Osaka), Taipei, and Singapore to Manila
Upon arrival in Manila, all passengers must:
Have COVID-19 RT-PCR Test
Have Mandatory quarantine procedures in approved facilities while waiting for test results
Though these measures are going to be for the betterment of the well-being and health of passengers, the strongest recommendation to keep yourself away from traveling is still the best one.
All of these being said, we must not forget that both AirAsia and Cebu Pacific are part of the announcement that there are airlines that require face shields. What do you think about this? Can this really aid and assist in the spreading of the virus?
Source/s: ABS-CBN News