One ticket in order for a certain person to fly elsewhere in the world would be their passports. The passport is one identification document that would validate who you are and where you are from without question. Here in the Philippines, the passport is considered to be one of the most legitimate sources of identification—if you present it even if it's the only form of identification you present, it's going to be valid.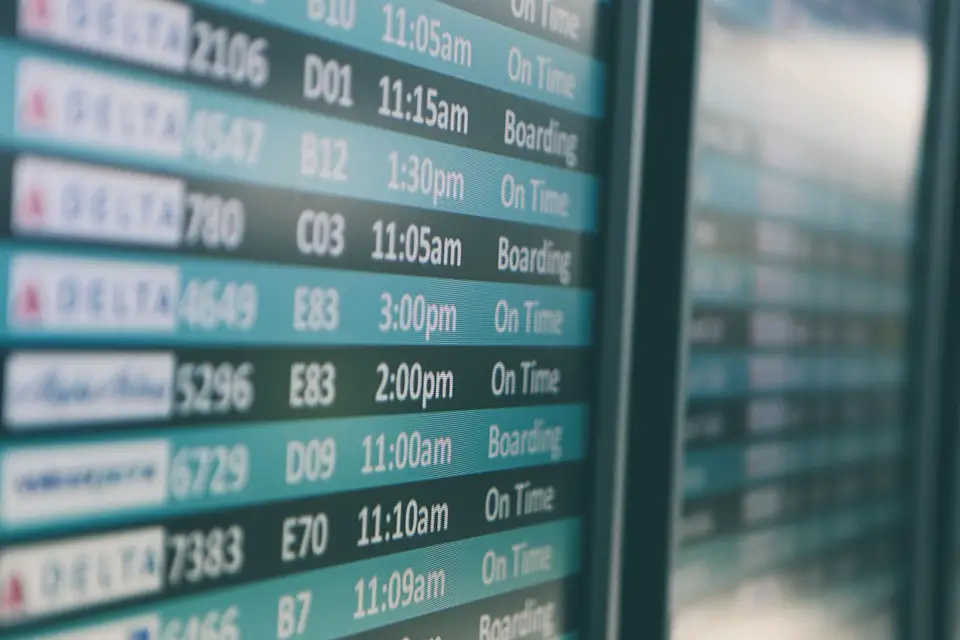 Some countries would require passport holders to ensure that their passports are at least six months valid. We will be talking more about this but before we get to that, let's first tackle some of the things you might not be aware of.
Read: Free Workshop to help you Apply for a U.S. Citizenship
Applying for a passport
Don't have a passport yet? Well, it's not that very difficult to apply for now that the process has become easier.
There are multiple guides you can find online on how you can apply for a passport. But to give you less hassle, here is the Passport Online Appointment which is the first step in your application.
You just have to set an appointment, follow your appointment schedule, bring all necessary required documentation that will be asked of you, and that's it—you're ready to apply for a passport.
Read: A Guide to Getting your Philippine Passport
Passport validity
Most usually, passports have a limited amount of validity time. Meaning, when you apply for your passport, there is a certain time period where your passport is going to be valid. When that time period passes, your passport will no longer be considered as a valid form of identification. 
Knowing when your passport is valid until is a relevant part of carrying it. Why? Because if you are carrying it and it's not valid anymore, then there's no use; it's just like you did not bring your passport after all.
Read: Passport on Wheels – What You Need to Know About it
Entering other countries
In entering other countries, you only have to ensure that your passport is valid when you enter and until the day you leave. That's basic and out of the almost 200 countries in the world, that's what the rule is.
However, there are countries in which they require that the person entering their country, should have their passports at least six months valid.
The six-month passport rule
This validity rule simply states that any passport that is used to enter a specific country should have a minimum of six (6) months of validity before it expires to enter the specific country. This applies to countries who practice this rule.
NOTE: More countries hold and practice this rule than those who don't so beware. In addition, if you are a frequent traveler or if you will be traveling, know the passport rules of the country or countries you are visiting so that you know what to expect.
The three-month passport rule
This rule, on the other hand, only suggests that any passport that is going to be used to enter a country should have at least three (3) months in its validity. Just like the six-month passport rule, the three-month passport rule is technically the same thing—the time period is just lesser, as you may see.
What do I need to do?
The first thing you need to do is to know when your passport will expire. This is key in traveling because this can actually be used against you in the event that mishaps happen. After so, you need to ensure that your passport is valid for at least six (6) months if you are traveling.
By doing so, you are exempting yourself from the six-month passport rule and the three-month one.
Which countries practice this six-month passport rule?
It's an unknown fact that many countries actually implement and practice this six-month passport validity rule. What's quite surprising is that European countries, most of them, don't practice this. Instead, they hold and practice the three-month passport validity rule so that people can go easily and enter their countries.
Under the Schengen Agreement, most European countries don't have borders in accordance to each of the neighboring countries. This is why you can travel almost all of Europe by train and you don't need to go through a hassle if you do so.
So, all European countries, except Ireland and the United Kingdom (U.K.), observe the three-month rule. The two countries practice and implement the six-month passport rule. However, immigration rules are different so make sure to do research and study immigration rules of each country you visit.
Africa
The following are the African countries who implement the six-month passport rule:
Zambia, Uganda, Tanzania, Sudan, South Sudan, Somalia, Sao Tome and Principe, Rwanda, Namibia, Mozambique, Mauritiana, Malawi, Madagascar, Kenya, Gabon, Ethiopia, Eritrea, Equatorial Guinea, Djibouti, Cote d'Ivoire, Congo, Chad, Central African Republic, Cameroon, Burundi, Botswana, Angola, and Algeria.
South America
Countries in South America who would require your passport to be at least six (6) months valid are:
Venezuela, Suriname, Paraguay, Guyana, Ecuador, Bolivia, and Argentina.
North America (with countries in the Caribbean)
Countries in North America and in the Caribbean who practices the six-month passport validity rule:
Trinidad and Tobago, St. Lucia, St. Kitts, St. Barthelemy, Martinique, Haiti, Guadeloupe, Grenada, Antigua and Barbuda, Nicaragua, Honduras, and Belize.
Read: Alberta Schools will Offer Filipino Culture and Language Classes
Asia, the Middle East, and European countries not part of the Schengen Agreement
The following are the countries in most parts of the world that requires at least six (6) months in passport validity:
Yemen, West Bank or Gaza Strip, Vietnam, United Arab Emirates (UAE), Turkey, Turkmenistan, East Timor, Thailand, Tajikistan, Sri Lanka, Singapore, Saudi Arabia, Russia, Qatar, Pakistan, Oman, North Korea, New Caledonia, Nepal, Myanmar, Mongolia, Malaysia, Laos, Kyrgyzstan, Kuwait, Jordan, Israel, Iraq, Iran, Indonesia, China, Cambodia, Bulgaria, Brunei, Bosnia and Herzegovina, Bhutan, Bangladesh, and Bahrain.
South Pacific countries
Countries in the Southern Pacific that observes the six-month passport rule are:
Vanuatu, Tuvalu, Tonga, Papua New Guinea, Palau, Micronesia, Marshall Islands, Kiribati, and French Polynesia.
Countries that require at least three (3)-month passport validity
Of course, countries that you don't see in the list above would fall in this category. However, it's still safe to ensure that you have at least six (6) months of validity for your passports. Nevertheless, these countries are:
Switzerland, Sweden, Spain, Slovenia, Slovak Republic, Portugal, Poland, Norway, Netherlands, Malta, Luxembourg, Lithuania, Liechtenstein, Latvia, Italy, Iceland, Hungary, Greece, Germany, France, Finland, Estonia, Denmark, Czech Republic, Belgium, Austria, Panama, Kazakhstan, Croatia, Belarus, and Albania.
Read: Top Freelance Websites That Help Filipinos Earn Online
One-month validity
Yes, there are countries that would only require a passport holder to have a one-month validity and these countries are:
New Zealand, Macau, and Hong Kong.
So, are you planning your next trip out of the country? Are you looking for a destination where you can spend your next vacation on? Do know the passport rules of that country; most especially, know the rules because you might end up getting trouble there instead of enjoying your time on vacation.