Have you ever dreamed of being a part of the jail force? It's technically part of the police force but your designation would be in precincts and in jails—so it's not that different. Good news for aspiring jail officers because the Bureau of Jail Management and Penology (BJMP) is currently on the hunt for 2000 jail officers.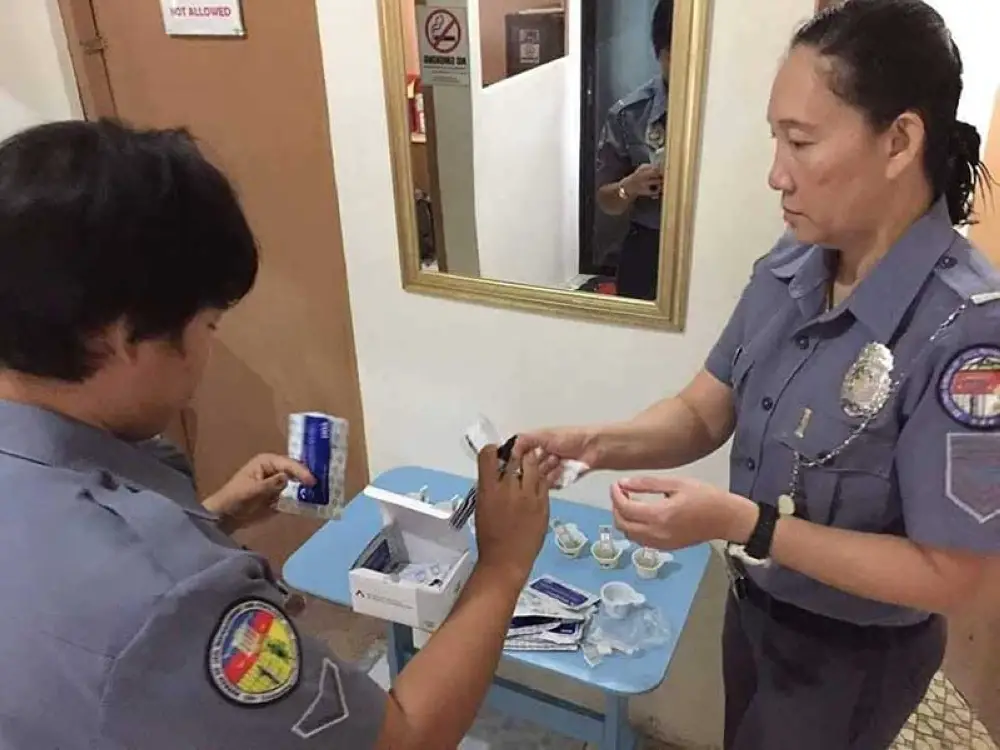 Annually, they require around that figure to man their precincts; they have their yearly regular quota.
Read: The Philippine Navy is Looking for Nurses With a Monthly Salary of P43, 686
In this article, we will be giving you what you need to prepare for if you find yourself wanting this kind of profession. We will be listing the requirements, the qualifications, and how much the salary is!
How much is the salary of a jail officer?
Let's start with the good stuff—a jail officer has a basic salary of P29,668.00 monthly. Although it's unclear whether or not this already includes allowances, that is what you can expect on a monthly basis.
Since they are part of the uniformed personnel serving in the Jail Management Service of the Philippines, they are entitled and are part of the Salary Grade 10 level of monthly base pay—totaling to the monthly salary they are to receive.
A lot of people underestimate jail officers when in fact, they actually have a decent figure when it comes to compensation.
When will the exams for the jail officers be?
When the year started, the BJMP set the application to be scheduled on the 9th of February 2019 nationwide. However, they extended the application process in major areas of the country.
This could be because they might not have met the quota; some regions might be more demanding than others—whatever the reason might be, it's good news for the hopeful.
Read: K12 Pinoy Graduates Are Qualified to Apply as Cabin Crew or a Flight Attendant
Application for Jail Officer 1 for 2019 is currently ongoing; it has been extended in the following regions of the country:
Region VI
Region VII
National Capital Region (NCR); and
CALABARZON
Qualifications for the Jail Officer I post
Since the BJMP is looking for 200 jail officers to meet their quota for this year, there are certain qualifications they will be looking for; they can't just hire everybody who wants to join, right? Here are the qualifications an individual needs to meet:
Must be a citizen of the Philippines
Should have passed the following assessments:

Medical examination
Drug test
Neuro-psychiatric evaluation

Must NOT have been discharged dishonorably from previous employment due to a dismissal reason or cause
Must be a person of GOOD MORAL CHARACTER
Should have a baccalaureate degree of any course from a duly recognized learning institution
Should have passed the Civil Service eligibility; could be any of the following:

Republic Act (R.A.) 1080
Civil Service Professional
Penology Officer
PD 907

Must have not been convicted of any type of FINAL JUDGEMENT of a crime involving moral turpitude or from an offensive crime
Height for male: Should be at least one meter and sixty-two centimeters (1.62m)
Height for female: Should be at least one meter and fifty-seven centimeters (1.57m)
Weight requirement must not be weighing more or less than five (5kgs) kilograms from the standard weight in correspondence to the height, sex, and age of the applicant.
Read: Apply as a PNP Anti-Cybercrime Group (ACG)
Both height requirements, of course, are accepted and given exemption provided that a waiver will be granted from those of cultural communities.
Those are the qualifications that an individual needs to possess, given the fact that they are looking forward to answering the call of the BJMP in looking for 2000 jail officers.
Documentary requirements for application
Upon application, aspiring applicants will be asked to submit documentary requirements for them to present and submit. The following are what interested individuals need to submit:
Original Transcript of Records (ToR) from their learning institution
Accomplished Personal Data Sheet
Original College Diploma
PSA-certified birth certificate
Two (2) pieces of the latest passport-sized photo with a name tag
Marriage certificate (if married)
Valid clearances (any of the following):

National Bureau of Investigation (NBI)
Police Clearance
Barangay Clearance
MTC
RTC
Prosecutor's Office Clearance

A valid Community Tax Certificate (cedula)
Certificate/s of Training/s and/or Seminar/s completed
Certificate/s of previous and present employment; and
The original Certificate of Eligibility or Board Rating from either of the following:

Republic Act (R.A.) 1080
Civil Service Professional
Penology Officer
PD 907
Those are the documentary requirements an interested applicant needs to submit upon application. All applicants need to ensure that they have this handy to avoid delays and back-and-forth visits to offices for missing (follow-up) requirements.
Read: PDEA Hiring Intelligence Officers Nationwide
Answer the call of the BJMP in their search for 2000 jail officers
Interested? Well, applying is actually easy. You just have to inquire and pass application folders, together with the documentary requirements at the nearest BJMP regional office from your location.
Don't know where the nearest BJMP regional office is? You can view it in the BJMP website.
The address of the NCR regional office is at:
5th floor, 1152 Seneca Plaza Bldg.
E. Rodriguez Sr. Avenue, New Manila,
Quezon City
In case you're wondering what the role of a BJMP jail officer is, you can regard it as the supervisor in all districts, municipality, and city jails. They're the ones tasked to supervise, control, and direct all types of jails in the whole country.
Their role was created to maintain, safe keep, and to develop whatever is happening inside a jail or a precinct. So, it's easy to conclude that jail officers are the ones in-charge inside precincts.
Contact numbers
You can contact BJMP by dialing their hotline at (02) 414-8605. Alternatively, you can shoot them an email at [email protected].
You can also visit their Facebook page at BJMP National Capital Region or their website at https://www.bjmp-ncr.com.
Read: About 5,400 Slots for the Philippine Army Now Open
NOTE: You need to remember that the extension of the finding of jail officers are only extended and are limited to the areas given by the BJMP; it's not nationwide. Refer to the notice above to know which areas these are.
So are you interested in any way of being a part of the jail management service? Do you dream of being in-charge especially in high-pressure areas? Should you have interest in being part of the police force, you can take advantage of the fact that the BJMP is currently looking for 2000 jail officers to service different precincts in the country.