It's the beginning of the year; Christmas and New Year's day has passed and it's that wonderful time when we create new resolutions and promises to begin with. Most of us, whether we deny it or not, possess the bad habit of carrying trash and just throwing it on the sidewalk if we don't see a container or a bin anywhere near.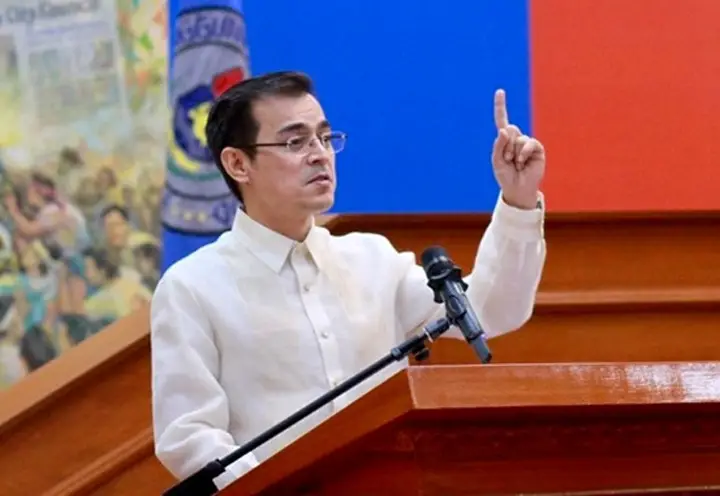 It's been a bad habit that has been passed on for many generations and one resolution that some of us need to have is to refrain from just throwing trash anywhere. First, it's the right thing to do and second, you will already be arrested for doing so in the city of Manila.
Read: House Bill 504 – Sidewalks and Public Roads Use Act
On December 30th, 2019, Mayor Francisco "Isko Moreno" Domagoso ordered authorities to arrest and to pin people who would throw trash indiscriminately. You might ask why they became so strict about it to the point where people will be arrested; here's a little peep on what happened.
The Holidays in Manila
Many have gathered and celebrated their Christmas or Christmas Eve in Luneta park, one of the most famous landmarks in the country's capital. After the festivity came lots of garbage that people left and thrown leaving the park in a dismal state. The Local Executive of the city saw this and was infuriated with how people were acted – irresponsibly.
So, a day before New Year's Eve, Mayor Isko Moreno told people who would spend the night at the said park to keep the place clean and tidy. In addition to that, he also gave a warning to everybody that whoever will be caught throwing or leaving trash behind will be arrested and will be facing serious charges.
Read: Medical Scholarship Granted by Mayor Marcy Teodoro to Aspiring Doctors in Marikina City
Keeping the park clean is a part of the country's manifestation of respect for the place where the shrine of the national hero, Dr. Jose Rizal, is located."
He also added, "Dumating sila malinis, umalis silang malinis. Kung nabubuhay lang si Rizal baka pinagsisipa sila noon."
In Translation: They arrived clean, it's their responsibility to leave the location clean as well. If only Jose Rizal (national hero) was alive, he might've kicked all of them.
Remembering Our National Hero
In addition to the gruesome state the people left the park, the day is also known to be the 123rd death anniversary of Rizal. Moreno added that the people should emulate Rizal's concern for his fellowmen that led to the freedom we are enjoying now.
He said that this can be easily shown by religiously abiding by the rules and regulations such as not throwing trash carelessly and irresponsibly.
With what happened, he stressed that the local government will enforce the law in the city which includes anti-littering.
Read: Isko Moreno Promises to Create More Green Spaces in Manila City
Moreno warned everybody again and said that they might start arresting people who would be caught littering, starting on the last day of 2019 even.
We might arrest people doing littering on December 31. So kung gusto niyong mag bagong taon sa kulungan magtapon ho kayo ng basura. Kung ayaw niyo naman malulugod naman kami. Ilagay niyo lang sa tamang  lalagyan."
In Translation: If you want to spend the New Year in prison, then just throw trash wherever you want. Otherwise, we'll be and feel happier; just dispose your trash properly.
Read: Korea Town to be Expected in Malate, Manila, Says South Korea Ambassador
With the peace that we are experiencing now, simple things like this can be considered an act of heroism. Remember that such offense will cause a fine, and multiple violations will cause serious charges in other parts of the country.
Littering or illegal dumping of garbage on first and initial offense has a fine of P500.00. However, people are given the option to undergo or to take an 8-hour community service rendering. Other forms of improper placement of trash and garbage such as urinating and spitting in public places has the same fine.
Read: Mayor Francisco "Isko Moreno" Domagoso to Turn Manila City Into a Smart City
Hopefully, this serves a reminder that regardless of where you are in the country, never just throw trash around. This law covers the whole country not just Manila or Rizal park. Each and everyone of us has a responsibility to keep our surroundings clean. We might not feel the effect now, but in the future, one trash thrown heavily contributes to the destruction of our environment.
Do you think that the enforcement is right and is fair to everyone? Or do you think that Mayor Isko is really taking it to the most extreme measures in straightening the people in the city?