After the joyful end of 2019 and our lovely holidays, many of our countrymen who visited foreign places will be coming back to their work and their families, of course. But after reports of certain diseases spreading in few different parts of the world, it caused the Department of Health (DOH) to order tighter and more stricter screening processes of travelers.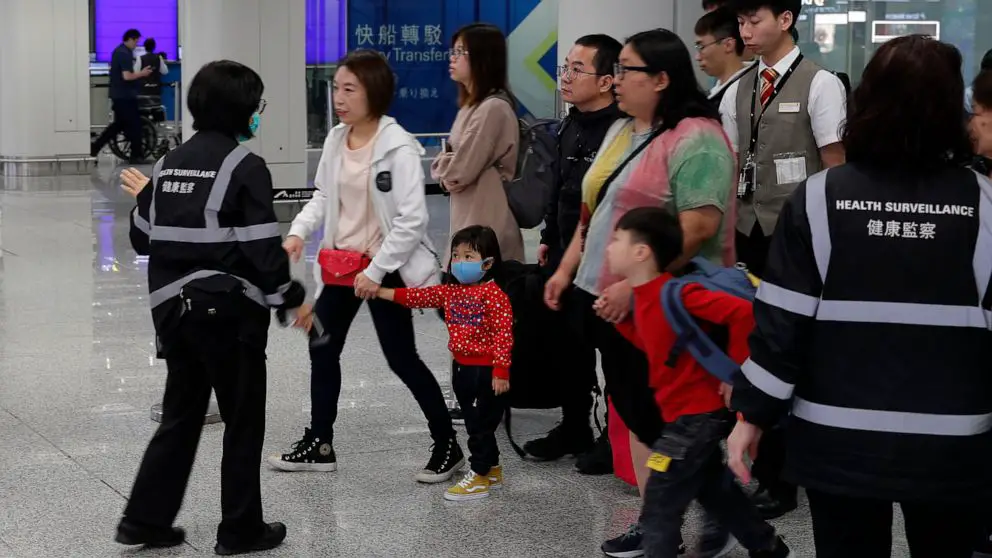 Read: 5-Day Calamity Leave Law Pushed by De Lima
Strange disease from China might affect Filipinos
Many Chinese natives are in the country, as we all know, and this apparently raised the alarm of the Health Department following reports of a mysterious or strange disease from China.
The said disease, according to reports, have affected about forty-four (44) people so far and is reported to have viral traits. Basically, the disease can spread and can affect dozens of people more.
Read: High Levels of Methanol Found in Five (5) Lambanog Samples
What is the disease?
No documented illness was reported but according to the DOH, this strange disease is somehow like a viral pneumonia that has come from an origin that is yet to be known by us.
Francisco Duque, DOH Secretary said that he is urging everyone, especially those who have been to China to have themselves checked to see if they're a carrier of the said disease.
I urge the public, especially those with history of travel from China, to seek immediate medical consult if experiencing any flu-like symptoms."
Read: PhilHealth Contribution Increase to Start on December 7, 2019
He added the fact that proper hygiene can go a long way; proper washing of hands, observing manners when you have colds, and the like should be practiced.
Let us also embrace healthy lifestyles, practice proper hand hygiene, and observe cough etiquette to prevent transmission of respiratory infections."
Strange disease symptoms
The mysterious disease, as told by Eric Domingo, DOH Undersecretary to the ANC, is like having the feeling of heaviness. Maybe a cold or a cough, slight fever or headache, very similar to the symptoms of the flu.
Read: Makati Lawmaker Files a Bill That Would Grant a 5-Day Leave For Mental Health Wellness For All Employees
However, he also said that people who had it in Mainland China were tested negative to have flu.
It's like a regular feeling of heaviness, cough, cold, maybe a headache and a fever. It's very similar to any kind of flu. However, this one there's a clustering in this province in China and all of the people who had it, they did not test positive for any regular flu virus. So it's something new and there's this exposure to a certain market in China that they are now investigating."
What we are doing
In terms of bringing the disease here, the Bureau of Quarantine (BoQ) has been ordered to alert and monitor all ports that travelers go in and out from. They need to observe people who would be feeling signs of fever or respiratory infections.
Read: The Department of Health (DOH) Recommends Price Reduction For 120 Medications
From this, we can be sure that no one who has the disease would spread it.
Beijing, China's capital, has not recorded any fatalities from the illness as well as human-to-human transmission. Technically, we still have the the hopes that it's not something that can be transmitted.
Having a shot that is for flu would not be helpful because health experts still have to know what the specific virus is. As per the Health Department, proper hygiene is the only key to prevent the disease to spread.
An illness linked to SARS?
A decade ago, Severe Acute Respiratory Syndrome or SARS caused hundreds and hundreds of fatalities worldwide. According to Chinese media, Beijing was on the move to investigate the breakout of viral pneumonia after an online observation that the strange disease was linked to SARS.
Read: The DOH Bans the Use of Vapes and E-Cigarettes in Public Places
As of this moment, the virus has infected more than 8,000 people all around the globe. Based on the World Health Organization (WHO), the strange disease has originated anywhere in Guangdong, a Southern Chinese province and is spreading.
So if you plan on keeping yourself and your families safe, make sure to remind them to have proper hygiene. There were no documented proofs that tell that the infection is contagious and that it can spread; but, it's still better to be safe than to be sorry.
Read: The Health Department (DOH) Reminds Everyone of Flu Symptoms
Practice proper hygiene if you are always on-the-go and never forget to bring whatever hygienic items you need or first aid kit. Even if the Philippine government is on the move to help prevent the spread, it's inevitable and we need to make a step down for us to be safe.
Source/s: ABS-CBN News | Business Mirror PH