Many of our students dream to be a medical doctor. In fact, a good handful risk whatever they got just for them to cross this field. It might not be known to many but a lot of Medicine students give up halfway through their medical lives; and it's because of financial matters.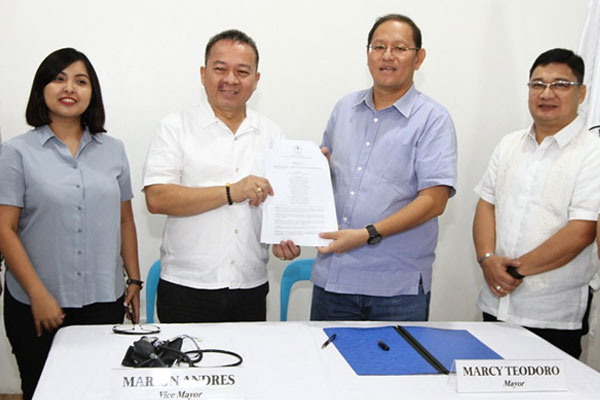 Well, if you're from Marikina City, you're in for a treat. Marikina City Mayor Marcy Teodoro signed and approved an ordinance that provides medical scholarships to all aspiring doctors in Marikina City.
Read: Apply Now for SM College Scholarship 2020
What is this ordinance?
This ordinance is known as the libreng pag-aaral sa pagdodoktor para sa Marikeños or City Ordinance No. 078, Series 2019.
As we can see, this act looks to provide scholarships to Marikina citizens in the nine (9) medical schools in Metro Manila. These schools are:
Read: How to Apply For The DOST Scholarship 2020 Online
Emilio Aguinaldo College (EAC)
Far Eastern University (FEU)
Fatima University
Manila Central University
Pamantasan ng Lungsod ng Maynila
University of Santo Tomas (UST)
University of the East (UE)
University of Perpetual Help System DALTA; and
St. Lukes College of Medicine
So for those of you who are asking which schools are going to be partners with Marikina, here you go!
Read: Popular and In-Demand Courses, and Scholarship Programs, Offered by the CMDC
What are covered in the medical scholarship?
According to the City Ordinance, the scholarship covers a variety of expenses such as the tuition fee, transportation, different allowances, uniforms and textbooks, board and lodging allowances, and all other necessary supplies for the student.
How much would the scholarship be?
As for the scholarship amount, it will be determined by the respective Medical Scholarship Board Chairman; Mayor Marcy Teodoro; Vice Chairman; Marion Andres; and the chairman of the Committee on Education of the City Council.
Read: The Philippine National Driving Academy Inc. is Currently Giving Free Training and Assessment for their Driving NC II and III
Vice Mayor Marion Andres, being a medical doctor, has had a hand of this with Mayor Marcy Teodoro. This was part of the reasons why it was so light for the Marikina city government to pass this city ordinance on medical scholarships.
Furthermore, it was because of the underlying reason that we are currently short of medical doctors in local municipalities and cities.
Read: The Complete list of State Universities and Colleges Covered by the Zero Tuition Fee
What are the requirements for the medical scholarship?
To be able to regulate and control the volume of scholars for the medical scholarship, there are certain qualifications and requirements all interested applicants need to meet. They are the following:
Read: OWWA Education For Development Scholarship Program (EDSP)-Qualifications and Requirements
He or she must have passed the entrance examination for medicine in any of the afforementioned/partner schools;
Must submit or pass a letter of intent to avail or apply for the medicine scholarship;
Should not be more than thirty (30) years old on graduating from a pre-medicine (pre-med) course;
Must be a bonafide Marikina resident;
Must have obtained any bachelor's degree that is construed or considered as pre-medicine courses; and
He or she must have passed and have been endorsed by the Medical Scholarship Grant Secretariat and the Medical Scholarship Board to push through with the scholarship application.
So if you are interested and you see that you are eligible for it, what are you waiting for? Become a medical practitioner now with the help of the Marikina City government!
Read: Deped: Scholarships Should Always be Based on Academic Standing
But wait, what would the Marikina local government ask after a scholar has graduated? Would there be some sort of a bond after the student graduates?
As per Mayor Marcy Teodoro, should a scholar pass the board exams, he or she would be required to render his or her services to Marikina City with an 8:00 A.M. to 5:00 P.M. schedule.
Furthermore, we mentioned above that Marikina City Vice Mayor Marion Andres, was also one of the preliminary authors of the ordinance because he is a medical doctor by profession.
He is expressing his thoughts and his experiences, discussing why this medical scholarship could be of good use.
Read: TESDA Places OFW Help Desks at International Airports
I am also a beneficiary of a college scholarship that's why I was able to study medicine despite coming from a poor family. My father was a war veteran that's why I was able to avail of a medical scholarship."
Are you from Marikina who is interested in medicine? Are you worried about where you will get funds for your study? If so, then this might just be what you're waiting for! Head on and obtain a medical scholarship from Marikina City!
Source: Philippine Daily Inquirer