The Department of Education (DepEd) is the government's executive body in charge of the basic education (elementary to high school). DepEd Undersecretary Analyn Sevilla explained during an interview about the prohibition of cellphone use what the agency wants for the students and for the parents.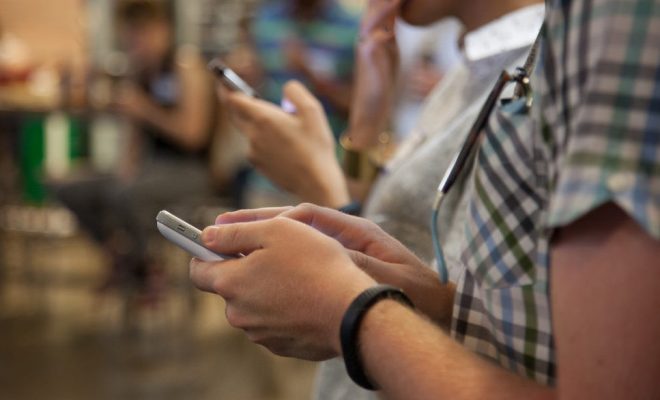 She explains that the this act is mandated and is formed to control the use of cellphones during class – to eradicate them for the students not to have a hard time when they're trying to learn.
Read: GSIS Educational Subsidy to Selected 10,000 Students – Qualifications and Requirements
The act is made and implemented as the Department of Education, Culture, and Sports (DECS) Nos. 70, series of 1999, and 26 series of 2000 which prohibits elementary and secondary school students from using cellphones, laptops, or any type of gadget during class hours.
But aren't gadgets like cellphones and laptops keys to learning?
Most schools now have accepted the fact that cellphones and other gadgets greatly help in the development of a child's learning. However, because of the continuous upbringing of useless and character-damaging things coming out of the internet, children being distracted by all of these is inevitable.
Read: How Can You Apply For The Department of Social Welfare and Development (DSWD) Educational Assistance Program?
We can't fully have control on what people or children see on their cellphones and on their gadgets but we can somehow dictate what their devices can display. There are many settings or control options that are made and built for this direction.
Usec. Sevilla said that since 1999, the prohibition of cellphone use is widely implemented across the country. She put an emphasis to how these gadgets can be used against people and establishments, like:
Sending of nude and unrestricted photos
Spreading of explicit content
Widespread of fake news
And many more
Read: Technical-Vocational Education, Free for the Unemployed
Children's age in being allowed to use the phone
In addition to all the prohibition and the disengagement,  Usec. Sevilla said and urged parents to think of the age of children to how they'll be allowed to use and to own cellphones.
She said that it's still going to be down to the decision of the parents on how they will allow their children to use and to own these cellphones. However, they'll also be responsible for what the child will experience and encounter.
We also respect the discretion of the parents. I myself is a parent. I know when he or she can be responsible about owning a cellphone. There is a means or ways on how we can properly communicate this order depending on the school as long as we have an agreement with their parent-teacher associations."
Read: The Department of Education's (DepEd's) Basic Education Enrollment Form
The dangers of the digital age
We all are aware of the risk and the danger of what the current age has to offer. A lot of predators are lurking in and around the web, searching for their victims or their preys – a lot of explicit and inappropriate material, basically a lot of negativity online.
The main point of DepEd's order in the essence of the prohibition of cellphone use during class hours is directed towards this point alone – they're not controlling the students, nor they're not trying to rid off students of what they're capable of accessing, they're just protecting the students from whatever they might encounter online.
That being said, this act is just established and built to protect students – children and young adults from whatever dangers are lurking. The prohibition of cellphone use inside classrooms is a heightened way to help parents, students, and teachers to ensure the safety of the children who are fond of using mobile devices inside classrooms.
Read: Plan International Offers Opportunities to Out-Of-School Youth
What the future will be
Cellphones are truly a wonderful part of our world. They're made and built to help us and children find better and more meaningful answers to our questions faster and more efficiently.
But in today's world, the internet is becoming much more of a predator than a friend – and that's what DepEd is preventing. With the act of the prohibition of cellphone use during class hours, parents, teachers, and students would be forced to come up with a way to find better alternatives of cellphone usage in finding more information.
Read:Deped: Scholarships Should Always be Based on Academic Standing
What do you think about the act? Could this really help solve the problem we have in today's world and society? Can this help protect civilians, children, and students in falling prey for the notorious criminals and predators the internet has to offer?
Let's find out more about the prohibition of cellphone use after the agency successfully implements it at its best and highest levels.
Source/s: The Philippine News Agency (PNA)