Many workers consider holidays as a part of their perks of working. Most of the time, this is when they would be squeezing all other extra-curricular activities they cannot do during work days/hours. So what would you feel if there's a bill that aims to limit holidays?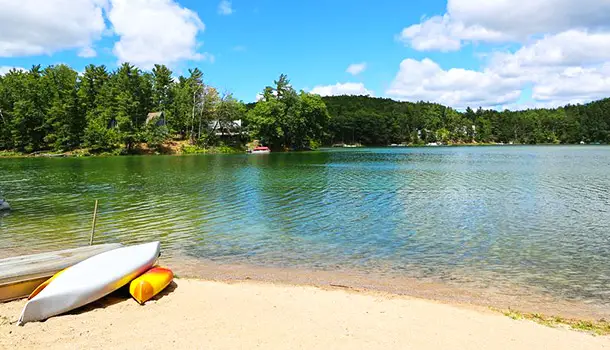 Albay Representative Joey Salceda filed House Bill No. 5032 or more commonly known as the act rationalizing holidays and special days amending for the purpose of section 26, chapter 7, book 1 of Executive Order No. 292; otherwise known as the Administrative Code of 1987, as amended. 
Read: Wives Who Keep Their Husbands' ATM Cards Might be Punished For Economic Abuse
For short, this bill looks to limit holidays "to ensure productivity and to promote competitiveness" of Philippine businesses and companies.
What does the bill entail?
READ: HOLIDAYS SA BANSA, PINALILIMITAHAN SA 18 NA LAMANG MULA SA 21 HANGGANG 25 HOLIDAYS KADA TAON.@NewsRmn
Albay Rep. Joey Salceda @Albay2D pic.twitter.com/SeJIkHz2MC

— Conde Batac (@condzbatac) October 3, 2019
If you would look at the explanatory note, the bill looks to have nine (9) non-working regular holidays and seven (7) non-working holidays per year; the choice would be down to both the private and public sectors to choose.
As the bill states:
With twenty-one (21) to twenty-five (25) public holidays per year, the Philippines is one of the top countries in the region and among the most prolific in the world with the most holidays. Public holidays in the Association of South East Asian Nations (ASEAN) average fifteen (15) holidays only per year.
Read: Earlier Retirement Age Bill For Government Workers, Filed by Senator Gatchalian
Guide on the bill to limit holidays
To give you a concise figure of what holidays will remain, under HB No. 5032, the following would be the nine (9) regular non-working holidays per year: 
New Year's Day – January 1st
Good Friday – Date to be announced (movable)
Eid Al-Fitr – Date to be announced (movable)
Labor Day – Monday nearest to the 1st of May
Independence Day – June 12th
All Saint's Day – November 1st
Bonifacio Day – November 30th
Christmas Day – December 25th
Rizal Day – Monday nearest to the 30th of December
How about the special non-working holidays?
Of course, let's not forget the special holidays we all have grown accustomed to. Basically, it only means that work would still be executed on these dates but the exact day will be marked as a remembrance.
Read: No-Homework Bill, and Weekend Ban, Pushed
Chinese New Year – Date to be announced (movable)
EDSA Revolution – Monday nearest to the 25th of February anniversary
Maundy Thursday – Date to be announced (movable)
Eid al-Adha – Date to be announced (movable)
Araw ng Kagitingan (Bataan Day) – Monday nearest to the 9th of April
Founding Anniversary of the Iglesia Ni Cristo (INC) – July 28th
Ninoy Aquino Day – Monday nearest to the 21st of August
National Heroes Day – Last Monday of the month of August
Nativity of the Blessed Virgin Mary – December 8th
Christmas Eve – December 24th
Last Day of the Year – December 31st
Under HB No. 5032, both the private and public sectors are given an additional allowance of a total of seven (7) non-working holidays they can remember. As per the bill, it would be up to them to celebrate which occasion is more fit for their beliefs.
All other holidays shall be made special days, which are working days, but giving the employees an allowance of seven (7) nonworking days to commemorate their chosen special days based on their cultural, religious, and personal preference. 
Read: President Rodrigo Duterte Signs The Community Service Act
Are there other officials who support this bill?
The John D. Forbes, Senior Adviser of the American Chamber of Commerce of the Philippines expressed his liking of this bill. He said that they are commending the initiative of the lawmaker who proposed such a grand and changing reform.
In addition, he said that many employers have been dying to say that the country has a lot of non-working holidays; that this move is great and will serve as an improvement to the competitiveness of the country.
We commend the initiative of Congressman Salceda in proposing a bold reform. Employers for years have said the country has too many non-working holidays. The proposal will seek to have the Association of Southeast Asian Nations average of 15 holidays. This will improve competitiveness."
Read: 100% Increase in Social Pension For Senior Citizens
Local Government Units' (LGUs') special dates
In addition to those of the public and the private sectors, LGUs are also given the opportunity to mark two (2) dates special to their locality; one (1) on a provincial level and another one (1) specific to their town or their city.
Salceda says that under this proposition, there will be a total of nine (9) regular non-working holidays; two (2) local non-working holidays; and seven (7) special days, totaling to eighteen (18) in one whole calendar year.
In sum, there will be nine regular non-working holidays, two local non-working holidays and seven special days that would be non-working to be agreed upon by employees and employers for a total of 18 non-working holidays and special days."
Read: Bill That Seeks to Increase Public School Teachers' Salaries, Filed by Senators
Could a bill that seeks to limit holidays really intended for productivity? Would this plan be effective in ensuring that both the private and the public sectors are going to maximize the time they would be earning of having fewer holidays?
We're unsure but we sure do hope that we can keep those holidays!
Source(s): Business World Online | Spot PH