Senator Sherwin "Win" Gatchalian just recently filed a bill to help government workers. He filed a bill that would reduce both the optional and the compulsory retirement ages of government workers in the Philippines by five (5) years.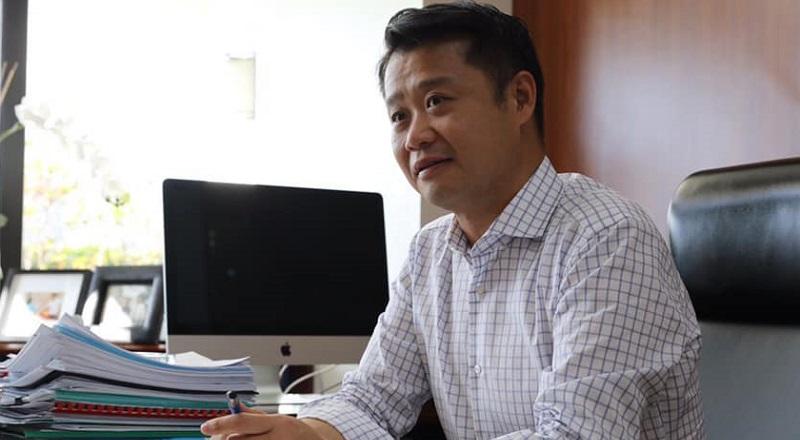 This will help government employees to really maximize what they have worked for while they were at their prime. More often than not, government workers don't really enjoy what they have worked for because they are always too old to enjoy it.
Read: Sotto Looks to Exempt Public School Teachers From Income Tax
What is the retirement age?
Senate Bill No. 738, the earlier retirement age bill, looks to lower the optional retirement age of all government employees from the current sixty (60) to fifty-five (55) years old. Moreover, the compulsory retirement age from sixty-fove (65) to sixty (60) years old.
Five years is actually ample time for these government employees to be able to have major changes to how their lives would turn out to be. Gatchalian said that lowering these retirement ages would allow senior citizen government employees to fully garner their retirement benefits after their long and unprecedented service to the government.
Read: Party-list Member Filed Bill to Have Faster and Better Internet Connection in the Country
Lowering the compulsory and the optional retirement age would allow government employees to fully real the fruits of their retirement benefits after dedicating long years in the government service."
He continued to say that these retirees would be provided an opportunity to explore other ventures and businesses for them to be financially independent and to not rely on whatever they were provided as retirement benefits.
Furthermore, the retirees would be given a chance to venture into the other fields of endeavor, making them self-sufficient and financially independent."
To conclude, Senate Bill No. 738 just gives room to deserving senior citizens of the public sector to allow them to find out other ways on how they can sustain themselves.
Read: Magna Carta For Commuters Pushed in House
The unemployment problem of the Philippines
To add to what the context of the earlier retirement age bill, Gatchalian also put emphasis on the unemployment dilemma that our country is currently experiencing. He said that in spite of reports directed to the country's economic growth, the country is still, relatively, one of the countries with the highest unemployment rates in Asia and in the whole world.
This just goes to show that Gatchalian is also prying for the betterment of the Philippine economy by addressing the unemployment problem that we currently have.
Read: 100% Increase in Social Pension For Seniors
If approved into law, and when the elder set retires early, there will be employment opportunities for more Filipinos, particularly, the younger generation who are more adept in new methods and technological advancements, which are now becoming essential in the workplace."
Gatchalian has a point; in fact, should the earlier retirement age bill gets approved, more people would be given more opportunities which can lead to a more rapid development not just in the workplace, but in the society as well.
To give clarification, Senate Bill No. 738, is an amendment of sections 13 (B) and 13 (A) of the Republic Act (R.A.) No. 8291, or also more commonly known as the Government Service Insurance Act of 1997. This act effectively lowers both the optional and the compulsory retirement ages to 55 (optional retirement) and 60 (compulsory retirement).
Read: A Bill That Bans Classes That Would Start Earlier Than 8:30 A.M.
In addition to that, Senate Bill No. 738's amendment to the Government Service Insurance System (GSIS) Act also imposes stepped retirement scheme for government employees who are above the age of sixty-one (61).
As per the bill and should it get signed into law, workers within sixty-four (64) to sixty-five (65) years old shall be retired within the first (1st) year of its implementation. Government workers who are aged sixty-two (62) to sixty-three (63) years old shall be retired on the second (2nd) year; and lastly, those aged sixty-one (61) years old shall be retired on the third (3rd) year of the implementation of the law.
Read: Bill That Seeks to Increase Public School Teachers' Salaries, Filed by Senators
Meaning, it is stepped and would experience gradual effectivity which is fair to all ages, given the fact that the earlier retirement age bill gets signed into law.
Source: Senate of the Philippines