Our parents are the people who are with us from the time we were born, even when our marriage is right around the corner. As a matter of fact, they're the people who will be with you whatever your decision is, and whatever choices you make. This is why parents should be taken care of when they get older; their children must never abandon them whatever the cost is.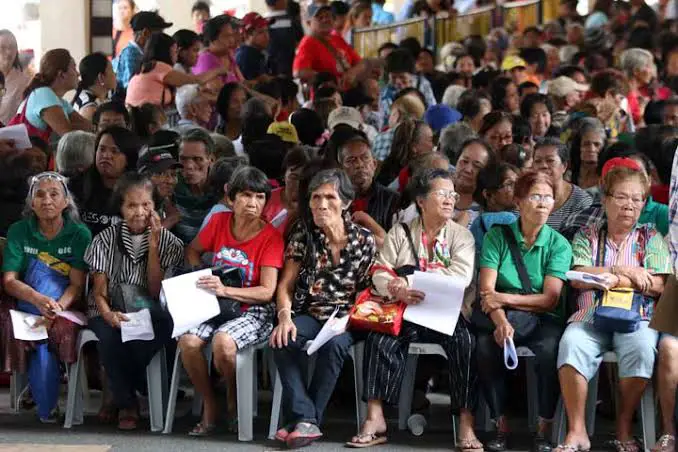 Senator Panfilo Lacson filed a bill that would penalize people who abandon their sick, old parents. Yes, this bill was a previous bill that has been filed before; Senator Lacson is refiling it with the hopes of it being approved.
Read: Philippines to Sign a Labor Pact With Russia, Says Bello
Why do people abandon their parents?
It is a common notion for succeeding generations to not care about their parents if they're already old enough; or if when they're sick. In fact, these people look at their parents as some sort of hindrance to their growth and success—this should not be the case.
What bill would penalize people who abandon their sick, old parents?
Senator Panfilo Lacson refiled the Senate Bill No. 29 or more known as the Parents Welfare Act of 2019. This provision would require all sons and daughters to provide necessary support for their sick, old and aging, even incapacitated parents.
Read: Tired of Waiting For Cancellation or Suspension of Classes? You Should Not, Here's Why…
This bill was filed in the 17th Congress, the previous congress and according to it, a parent who is in dire need of support may file a petition for support before the court. Furthermore, they can pray for the issuance of a support order against their children; against those who were not able to provide necessary support to them.
All parents shouldn't worry, why? Because the legal representation of the parent would be given by the Public Attorney's Office (PAO). In addition to that, there would be zero (0) court fees that would be charged to the parent.
Is there a fine should the government track that someone is not providing sufficient support?
Fortunately, yes. Everyone who would be caught violating would be penalized with imprisonment of one (1) to six (6) months. Moreover, a fine of P100,000.00 for every instance.
Read: Filipino Panitikan Deemed as Irrelevant in College Level
There's a heavier deal for the heavier intention, if course. Lacson noted that people who leave their parent/s in any place or situation with the intention of really abandoning them would be punished with imprisonment of six (6) to ten (10) years and a fine that would not be less than P300,000.00.
Whoever, having the care or protection of a parent in need of support, leaves such parent in any place with the intention of wholly abandoning the latter shall be punished with imprisonment of six years to 10 years and a fine of not less than P300,000."
Old Age Homes
The bill does not only focus to penalize people who abandon their sick, old parents. It also emphasizes the need to build and establish Homes for the Aged or Old Age Homes to give support and assistance to the elderly, the sick, and/or incapacitated parents in provinces and in urbanized cities.
Read: Earlier Retirement Age Bill For Government Workers, Filed by Senator Gatchalian
This is to help both children and parents to free the thought of abandonment and to provide necessary support and service to them.
Should the bill be duly signed and approved, it will take effect a few days after its Official Publication in newspapers of general circulation or in the Official Gazette of the Republic of the Philippines. Once this is in place, all people who would be caught not abiding by this provision would be penalized; and it's not just some petty imprisonment or fine—it's a serious case.
Don't even try to think of doing what we are saying here; the situation can escalate to a higher, a much more focused type of case. What do you think of the government—if the government penalize people who abandon their sick, old parents? Should this act be approved? Should this be followed by society?
Source: GMA Network | The Philippine Daily Inquirer