Russia has become one of the Philippines' partners in terms of business and employment. This is why President Duterte paid a visit to Russia back in 2017 to speak with Russian President Vladimir Putin. However, this was shortened because of the fact that the Maute terrorist group attacked Marawi City.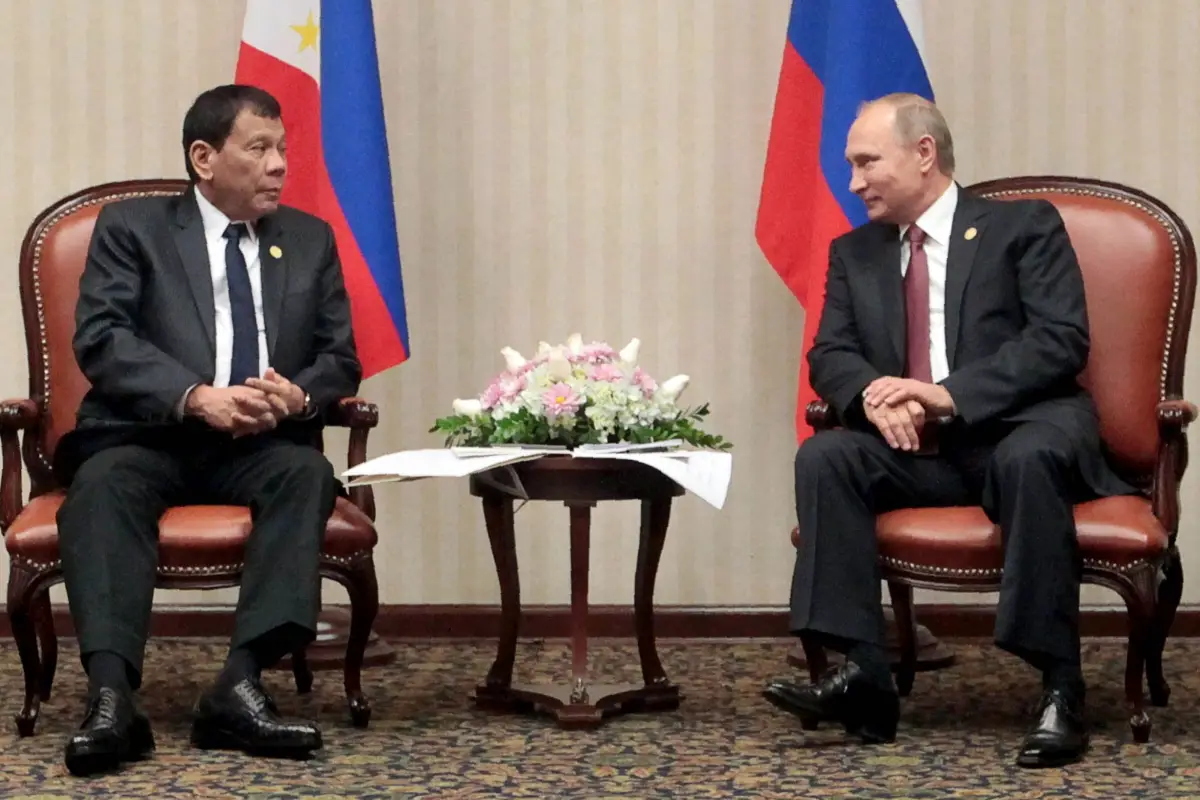 The Department of Labor and Employment (DOLE) made the announcement that the country is going to sign a labor pact with Russia to allow Overseas Filipino Workers (OFWs) to work there.
Labor Secretary Silvestre Bello III said and confirmed that they are currently cooking up a labor pact with Russia. He said that this is going to be a bilateral labor agreement between Russia and the Philippines.
Read: The DSWD is Currently Looking for Administrative and Social Welfare Officers
Yes, there is a labor pact Although pina-finalize pa namin kasi meron pang hindi nagkakaroon ng consensus e. There is still no consensus if it will be government-to-government. The Russian officials want it to be that way, but the POEA (Philippine Overseas Employment Administration) does not support this so it is being discussed."
In Translation: Although we are still finalizing the labor pact with Russia because there is yet a consensus.
Why doesn't the POEA want a consensus?
POEA is worried that if the labor pact is going to stand on a government-to-government point, they might not be able to effectively and efficiently accommodate the high volume of Filipino workers in Russia.
Read: Popular and In-Demand Courses, and Scholarship Programs, Offered by the CMDC
Bello said that this is why POEA Administrator Bernard Olalia will be arriving in Russia two (2) days earlier to discuss this with Russian officials.
So inaayos pa 'yun. So 'yung aming POEA administrator mauuna ng two days para ayusin 'yung ating labor agreement."
In Translation: We are still fixing it. Our POEA Administrator will be there two (2) days earlier to fix the labor agreement with Russia.
Olalia's earlier arrival will be some sort of an "expert level consultation" with necessary Russian officials there; hopefully, they can finalize the agreement to expedite things.
Read: Earlier Retirement Age Bill For Government Workers, Filed by Senator Gatchalian
Would there be a chance that the labor pact with Russia gets denied?
Fortunately, no, there's little-to-no chance that the labor pact will be denied. Bello said and gave the assurance that next month, when President Rodrigo Duterte pays a state visit to Russia as a response to the invitation of President Putin, the labor agreement will be then signed.
This basically means that when President Duterte finalizes everything with Russian Officials, Filipino hopefuls can start to send their applications to Russia.
What types of workers will be hired by Russia?
According to the agreement, Russia is currently looking for both skilled workers and household service workers. They (Russian Officials) said that they prefer Filipinos over other nationalities because of the attitude and the work ethics of Filipinos.
Read: Classic Savory Hiring in Manila, Rizal, Quezon City and More!
When can Filipinos start to apply?
According to Bello, once the labor pact with Russia gets signed and when the implementing rules and regulations (IRRs) have been issued by both the Philippines and Russia, Filipinos can start to apply to the job posts Russia is looking for.
As soon as the bilateral agreement is signed and the Implementing rules and regulations has been issued, they can already file their applications."
Is there a limit to the number of workers Russia is looking for?
According to the proposed labor pact with Russia, there is no quota on the number of Filipino workers to be destined there. As a matter of fact, this is still being discussed since the details and the argument of the proposed accord is if it will be involving the private sector.
Read: 2,000 More Jobs in Yukon, Canada, Announced by DOLE
Are you interested in working abroad? If so, then this might be your chance! Our country is scheduled to sign a labor pact with Russia; so to all aspiring OFWs, let us wait for further announcement and for the GO signal!
Who knows? This might be your chance to finally work abroad!
Source/s: Business Mirror PH | Philippine News Agency