When DITO Telecommunity passed their first internal audit, a lot of people went frantic. Many thought that it'll be the end of sluggish connections at ridiculous prices; they thought that our country's new age will be at play.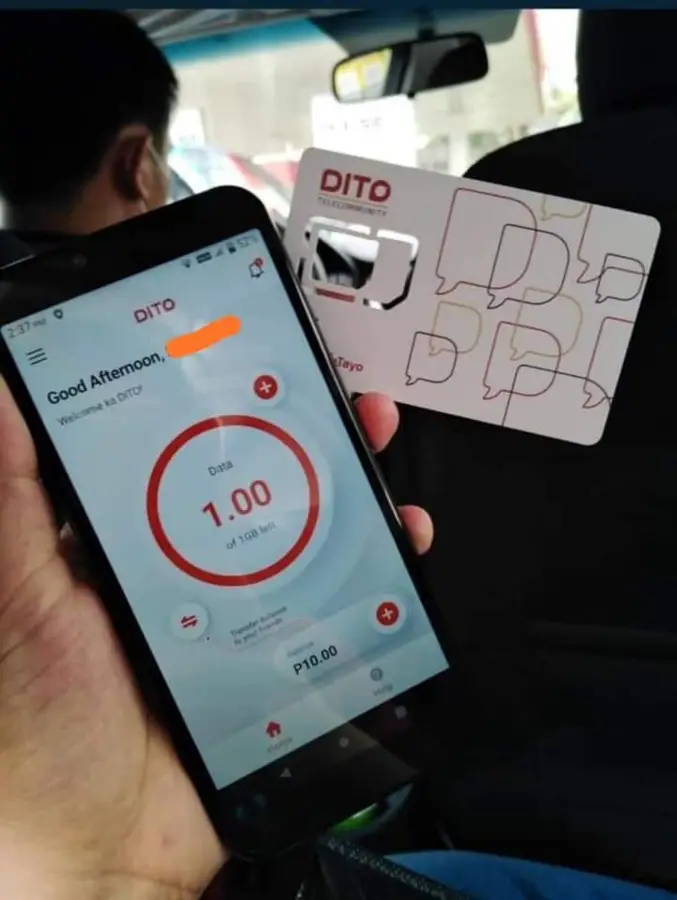 While we know that the DITO Telecom is only available in a few areas in Visayas and Mindanao as of the moment, a lot of people did not know that the DITO Telecom SIM compatibility will be an issue.
Read: Public School Academic Year Extended – DepEd
DITO Telecom SIM Compatibility
In case you're not aware, DITO Telecom made an announcement about the brands and models of smartphones compatible with their network.
But, not all people were able to get ahold of that list. So, what do we do? To help you with this dilemma, we were able to search for a workaround to see the DITO Telecom SIM compatibility:
Step 1: Check Your Phone 
The very first step in making sure that your mobile device will be compatible with DITO Telecom's network is to assess and evaluate the frequencies that it's supporting.
Also Read: Upcoming Third Telco – DITO Telecommunity Passes 1st Technical Audit
You can check it on the phone itself by following these steps:
For iOS:
Go to Phone and Dial *3001#12345#*
Next, hit on Serving Cell Info 
Check the Frequency by selecting freq band indicator 
For Android: 
Download the LTE Discovery app (it's free)
Choose SIGNALS 
Check the EARFCN category which will be located below the DL and UL Frequency
Alternatively, you can use GSMArena to check the bands available.
Step 2: Look at the Bands Available 
Once you're able to see the bands supported, check out what bands DITO has been licensed to have.
Not in a particular order, the bands that they were given licenses to include:
Read: EasySurf: TM Data Promos with Free FB, YouTube, Spotify, Games and more!
Band 1 at 2100 MHz
Band 34 at 2000 MHz
Band 28 at 700 MHz
Band 52 at 3300 MHz
Band n78 (5G) at 3500 MHz
Band 41 (LTE or LTE A or LTE-A Pro) at 2500 MHz
NOTE: DITO Telecom does not work on 2G and 3G frequencies. Therefore, you might not be able to use it if your current mobile phone does not support 4G, LTE, and 5G frequencies.
Step 3: Check Out Other Options
What other options do you have? Based on the given data, you'll only be able to use DITO Telecom's SIM card if your mobile phone has 4G and 5G activated.
Otherwise, you wouldn't be able to use it. This is because of the fact that you'll be able to avail the welcome offer via their app and in an older model of mobile phones, you don't have a PlayStore or an App Store.
Read Related: DITO Telecom Launches Unlimited and P199 Welcome Offers
Another option that you can actually have about it would be to wait if the company will allow 2G and 3G networks into their system. If not, then you might need to upgrade your smartphone to be able to use it.
How to Avail DITO Telecom Promo 
Now that you know about the DITO Telecom SIM compatibility, it's now time for you to understand and to know how you can avail of their promo.
You can do so by following these steps specifically:
Download the DITO App (Available both on iOS and Android)
Log in to the App
Navigate to the Homepage and hit WELCOME OFFER 
Read the confirmation and the message before you hit and click on CONFIRM to proceed to the promo
Once confirmed, you'll be able to receive a confirmation that you were successful in availing the welcome offer via the app alerts and via SMS
NOTES: 
Also Read: DITO Telecommunity is Hiring Multiple Workers
Here are some of the notes that you actually need to know:
The promo is not convertible to cash or credit; it's also non-transferrable
Once you were able to avail the promo, you wouldn't be able to refund it; it's also non-replaceable
When you get the promo, you are confirming that you were able to read the mechanics, as well as its terms and conditions. In addition to that, you're also confirming that you understand what the promo is all about.
If you thought that the DITO Telecom SIM cards will be available and applicable to all types and kinds of smartphones, think again!
They're only applicable to various types and classifications of smartphones – but that doesn't mean you wouldn't be able to get it.
You Might Also Be Interested In: Which Apps Are Draining Most Of Your Android Smartphone Battery? And How Can You Manage Them?
What are your thoughts on the DITO Telecom SIM Compatibility dilemma that some people are having? Do you think that it's just right for the conglomerate to set it this way? Or could they have done better in planning and in strategizing?
Source/s; Yugatech