Because of the sudden decision and imposition of an enhanced community quarantine in the island of Luzon, about 6,000 employees are left jobless and without income. Although reports say that this'll only last for weeks, the time frame could be more depending on the severity of the situation. But good news; the Department of Labor and Employment (DOLE) is on the move of helping more than 6,000 workers who are out of jobs.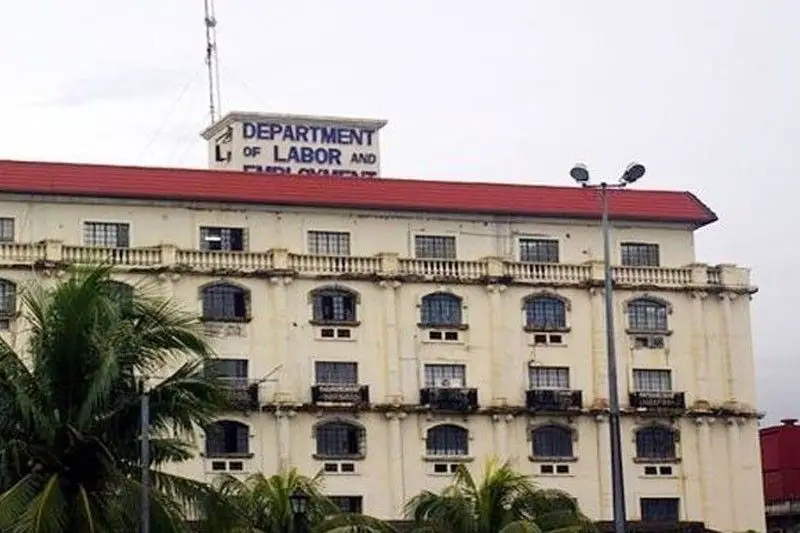 With that figure, Alan Tanjusay, the Spokesperson of the Trade Union Congress of the Philippines (TUCP), said that more ad more companies are continuing to shutdown with the fear of being affected by the infamous 2019 Coronavirus Disease (COVID-19).
Read: The Department of Labor and Employment (DOLE) Urges Employers to Allow Extra Leaves For Their Employees Due to the COVID-19
As per the TUCP, this figure is not stagnant; this means that it can go up any time because of the fast-paced spread of the disease.
Based on monitoring, 6,000 workers are now under work suspension and the figure could still go up."
Temporary closure
Most companies in the country have resorted to their option of closing down temporarily. In fact, there were a total of 68 commercial companies and establishments who have. However, there were 21 companies who permanently considered closing because of the situation.
Tanjusay said that the enhanced community quarantine caused these companies to shut down. Moreover, this has curbed a lot of financial losses; but the blame is on the disease and the outbreak, not the decision.
Read: President Rodrigo Duterte Urged Business Owners and Employers to Give 13th Month Pay in Advance
DOLE to help more than 6,000 workers who are out of jobs
Benjo Benavidez, the Undersecretary of the Department of Labor and Employment, said that the DOLE is looking to help by implementing a P2-billion program for the provision of financial assistance to workers who have been severely affected by the massive outbreak of the COVID-19.
In fact, he said that their agency has already set aside a budget of P2 billion and it's soon to come out.
We have already earmarked a P2 billion budget and soon we will come out with the guidelines who are covered by the financial assistance."
Read: Google is Building a Website For Self-Checking COVID-19
DOLE's advice
Benavidez, together with DOLE, advised everyone to protect themselves from the outburst of the COVID-19 infection in the entire country. He said that people can opt to utilize their leave credits. However, people who don't have leave credits but need to undergo quarantine will be supported by the government; by giving financial assistance from DOLE.
Those without… leave credits but must undergo quarantine will be provided financial assistance by DOLE."
Who can be given this financial assistance?
With their promise to help more than 6,000 workers who are out of jobs in the country, Benavidez assured people and workers that they'll be given sufficient support regardless of their employment status. He said that all workers are to be given this aid.
Whether they are 'no work, no pay,' contractual, or regular workers, all will be covered by our financial assistance program."
Read: Curfew For Minors For Safety as Per the National Capital Region Police Office (NCRPO)
What about people who are no work no pay?
Even if your employment imposes a strict "no work no pay" policy, DOLE's financial assistance program in the midst of the situation will be of great and relevant help. According to Tanjusay, there are somewhere around five (5) million people who have "no work no pay" policies just in the Metro alone.
So, DOLE's assistance will greatly be appreciated by millions of people. Tanjusay disclosed that they are on schedule to meet with DOLE as well as the Employers Confederation of the Philippines (ECOP) to successfully resolve and address the impact of the infamous COVID-19 on the workers.
Tanjusay said that they will meet to have solutions to the problem that the economy is facing as regards the inability to operate.
We are meeting with DOLE and ECOP separately to bring a solution to these problems. Government and employers have to share the burden."
Read: LGUs to Provide Public Transport Alternatives For Workers Exempted From Quarantine
What do you think about DOLE's decision to assist and help more than 6,000 workers who are out of jobs? Can this ultimately help in the mending of the grave situation the entire globe is in? Would DOLE be able to assist all workers who have been gravely hit by the COVID-19 spread?
Senator Joel Villanueva said that the Philippine government is one the move of covering the needs of all workers in the country. He added that hopefully, private sector companies will help in the easing of the severe situation.
Our government is doing everything in its power to cushion the impact of the quarantine to all its workers. We hope our private sector partners do the same, especially for their daily paid workers who are the most vulnerable in this crisis because of the 'no work, no pay' policy."
Source: The Philippine Star