Hundreds, if not thousands of businesses and employers have announced a lockdown in their establishments to keep the virus at bay. A lockdown can be considered as the direct order of "shutting down" or by directing employers to stop operations to keep their personnel, and their entire staff safe by not requiring them to attend work.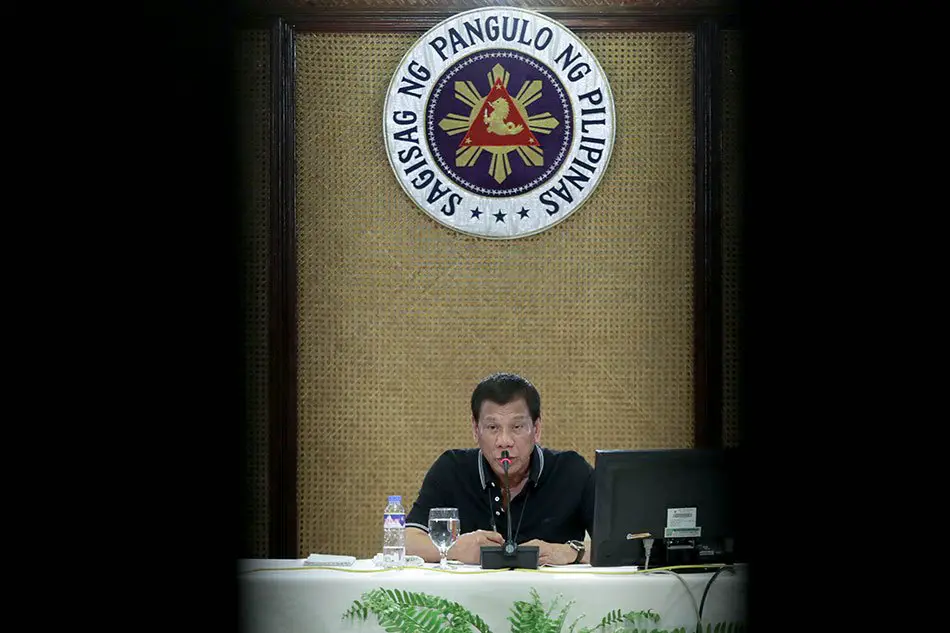 Along with this, our dearest President back on Monday, urged business owners and employers to give 13th month pay in advance. As per the President, big companies can help in mending the situation by equipping their employees with the budget to help fight the disease.
Read: The Department of Labor and Employment (DOLE) Urges Employers to Allow Extra Leaves For Their Employees Due to the COVID-19
Duterte urged business owners and employers to give 13th month pay to their employees
In his statement, he said, directing to the large companies in the country, to consider giving or paying the 13th month pay to the employees. Alternatively, he said that these employers can even resort to giving half of their employees' salaries.
Yun sanang malalaking enterprises dito, maybe you can consider paying the 13th month pay or just paying them maski kalahati sa sweldo nila as a way of showing your solidarity with the Filipino at this critical time."
In Translation: Those big enterprises here in the country can "maybe" consider giving or paying the 13th month pay of their workers. Or, they can even just pay them half of their salaries; this is to show their solidarity and their consideration to the Filipino people at this critical time.
Read: The Civil Service Exams (CSE) Suspended Due to COVID-19
What is the condition of our country?
What may be the reason why our dearest President Duterte urged business owners and employers to give 13th month pay in advance to their workers? Just today, the President himself placed the entire island of Luzon in an enhanced community quarantine.
From the basic quarantine we have experienced these past few days, Duterte placed the entire Luzon in an enhanced quarantine; making sure that all Filipinos are safe.
Read: Free 2019 Coronavirus Disease (COVID-19) Testing; Will be Shouldered by the PhilHealth
Enhanced community quarantine?
For the people who are not aware what an enhanced community quarantine is, this it is defined to be the "strict home quarantine." In other words, no one will be allowed to travel. As a matter of fact, this type of quarantine will be observed and will be done in all households.
It will be known to be "strict home quarantine shall be implemented in all households; transportation shall be suspended; provision for food and essential services shall be regulated; and heightened presence of uniformed personnel to enforce quarantine procedures will be implemented."
Read: Curfew For Minors For Safety as Per the National Capital Region Police Office (NCRPO)
COVID-19 status in our country
As of writing, Health Officials in the country have recorded a total of 140 positive cases, with over 600+ negative returns. However, twelve (12) fatalities have been recorded and it was connected to or related to the 2019 Coronavirus Disease (COVID-19) that has been reported to be a disease that came from Wuhan in the province of Hubei, China.
In terms of the COVID-19, the Philippine Government has upgraded the alert of it from Code Red Sublevel 1 to Code Red Sublevel 2.
Code Red Sublevel 2 is only raised when Health Officias in the country deems that there is enough evidence that there is transmission in the community. Moreover, it is raised to this level when the cases are already beyond what the national government can address.
Read: Common Everyday Things That can Put You at Risk For the COVID-19 Infection
So, President Duterte's move of urging business owners and employers to give 13th month pay in advance to the employees is one way of helping the entire community to be free and to be cautious about their health and well-being.
Hopefully, this can see be a possibility because not only will this help people gain or achieve safety; it can also save people with their lives. Along with this notice, it is also imperative for us to know that there'll be a possibility that mass public transport will not be allowed.
What does this mean?
Basically, this can mean that people would not be able to travel from one part of the country to another because of the "lockdown" or the order to stay indoors.
Read: The 2019 Coronavirus Disase (COVID-19) Has Mutated And It's a Lot Scarier Than How We Knew It To Be
Can the move or the statement of President Duterte that he urged business owners and employers to give 13th month pay in advance to employees be of relevant and significant help to the Filipino community? Can having sufficient budget be good for the safety and the welfare of the people?
Source: The Philippine Daily Inquirer