Do you want to earn money playing varying types of mobile games? Calamansi will be a good place for you to start! With the sudden onslaught of mobile games that you can earn from, this mobile app decided to give what their audience wanted.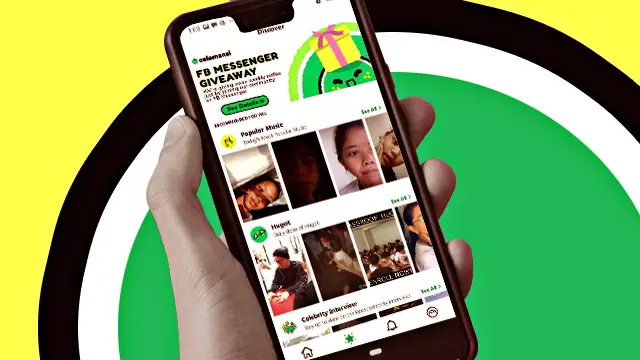 What's Calamansi?
The Calamansi application was once a media platform which catered everything media-related to the Filipino audience. You can download it either from the Android's Google Play Store or the iOS App Store.
Read: 13th Month Pay on Pro Rata Basis – Malacañang
However, it has now evolved into being a community for local games. Operations head Chen Wang explained the reason behind the sudden change with the application's algorithm.
Calamansi can now be used as a marketplace for local gamers through which they can find their favorite teammates."
The application was known to be a platform for short-video content just like TikTok. Due to the rise of gamers being the most active users of the application as well as the gaming category being the most sought after, they decided to reinvent the application.
Calamansi plans to introduce more games in the future. But as of now, Mobile Legends and Call of Duty are the first games among which they are currently focusing on.
Related Read: Work from Home: The Best and Most Profitable WFH Jobs for Moms
Game Idol
With Game Idol, players may earn money playing mobile games. Game Idols are "people who have deep passions for a certain game or certain skill;" as the official site of Calamansi described them.
As a Game Idol, you will have the access to schedule the time most convenient for you to play with people; who also happen to want to play either Call of Duty or Mobile Legends and earn money by playing games as well.
To become a Game Idol, you just have to fill up a form.
Read: Here's Where You Can Donate Your Old Gadgets to Help Students Who Need It
The form would consist of the following information:
Complete Name;
Facebook Profile Link;
Email Address;
Mobile Phone Number;
Gender;
Age (Date of Birth); and
Other various questions regarding to your becoming of a Game Ido
Upon getting accepted and successfully coursing through the idol training; you are now qualified to start taking "orders" from people who want to play with you and earn money playing mobile games.
You will receive P25 each game.
To agree to a game, all you have to do is to accept and schedule the game time, be present at the private chat room, and start playing!
Read: Canada Opens Up About 5K Scholarships Internationally For the Year 2021
Your P25 income is to be collected every after each game. However, once you begin to garner and collect an amount of at least P500, you may get the money through GCash; which may take up to 21 business days.
Other means for the withdrawal of money will be available soon according to the application.
Social Media Platform for Pinoys
Calamansi was first introduced to the Filipino market for all things Pinoy from videos to memes. Wang said the application wishes to stimulate both creativity and expression for its Filipino users. Even if there are other platforms which offer the same quality content such as TikTok, with Calamansi, the application is specially catered towards its Pinoy audience.
The application features an algorithm upon which your likes and dislikes will be taken into account. This will handle the kind of content which you will see on your feed. Moreover, you can choose which hashtags you may want to see on your feed as well.
For instance, Buhay opisina is a hashtag for when you want to see what everybody has been up to. Sing Along, on the other hand, will show you clips and pictures that may inspire you to sing. With Tawa.mp4, Pinoy memes and funny Pinoy videos will be available at your disposal.
Read: Online Classes and Jobs — What Good Quality Laptops/Computer Should You Purchase?
There are other groups as well to incite a good laugh out of you just like Wow mali and Hugot lines.
The application pushes to stimulate your creativity. In fact, you have the ability to engage as well by providing your own content or whatnot such as pictures and videos to get you going. Furthermore, you can engage with different Filipino users or potential friends through the comments section.
The application will "always prioritize original Filipino content" according to Wang.
Plans to feature influencers are in the works as well to officially introduce Calamansi to the market. In fact, over 100,000 users have already been garnered by Calamansi since November 2019.
The reason for the startup of Calamansi is to connect with the Filipino base audience upon noticing that there is no social media platform specifically catered to Pinoys. "There is no online community for the Philippines, a known hub for social media users," says Wang.
Unlike TikTok, Calamansi has been tailored towards the Pinoy community.
What do you think of the Calamansi application? Moreover, how do you feel about being able to earn money playing mobile games?
Source: Spin PH