Getting and renewing your driver's license is not an easy process. In actual fact, it is something that is looked at as a tedious task by motorists and drivers. Over the years, it has been proven that it would almost take an entire day (sometimes even two days) just to get a license or process a renewal for it.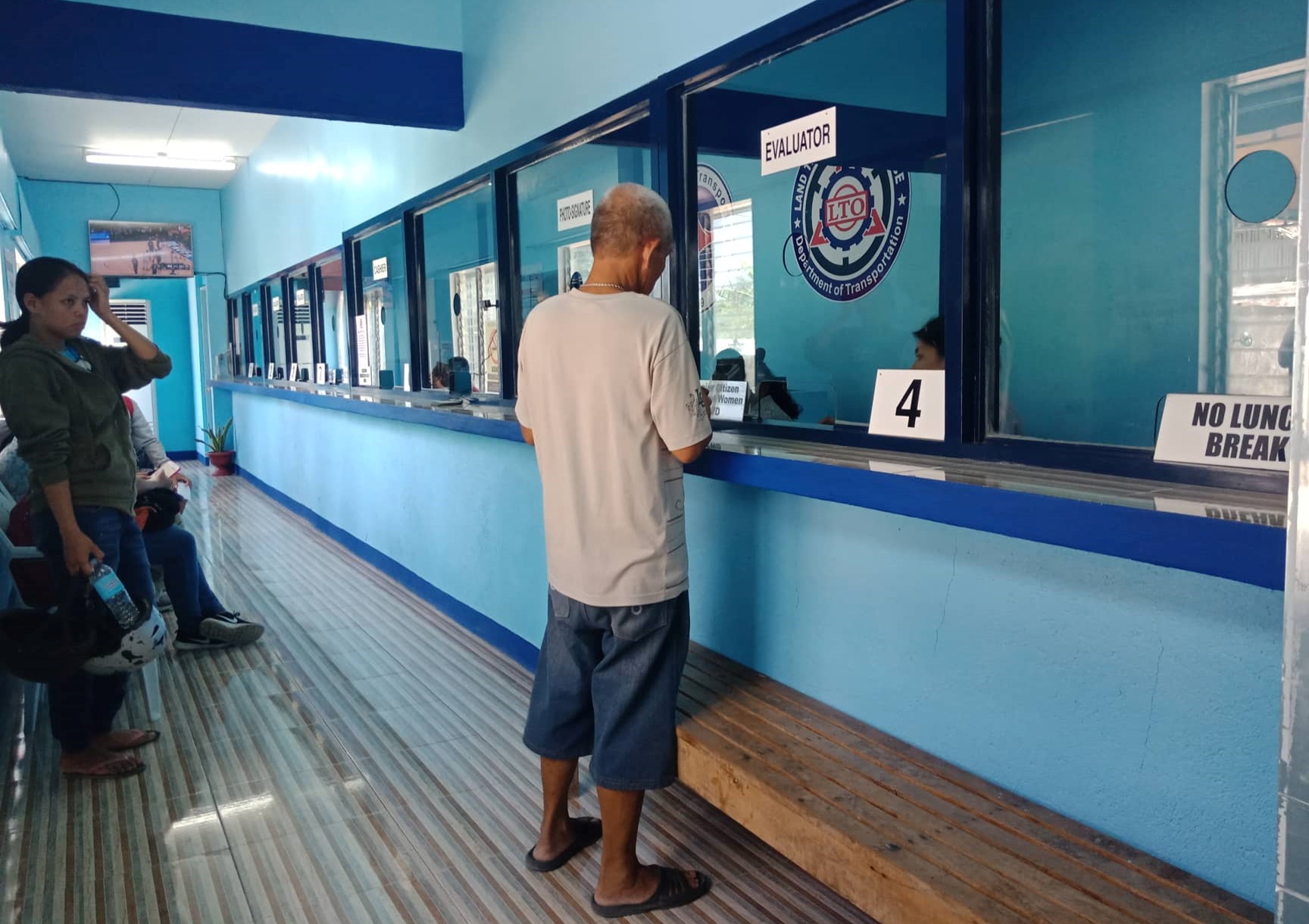 With that in mind, The Land Transportation Office (LTO) has been on the move of trying to change how the current process for the renewal and the application of a driver's license is. They're doing it by streamlining a new appointment system and a new digital, centralized system which are all accessible online or over the internet.
Read: Easier Driver's License Examination in Different Philippine Languages
What is the appointment system?
The appointment system is the system or the program that would allow people who are trying to renew to set up appointments with the LTO for driver's license renewal.
This will allow people to not wait for a long time when they're in any LTO office in the country. The process will go smooth and flawless without falling in line for half of the day.
As of the moment, LTO's appointment system only has been rolled out currently to four (4) branches. These branches are:
Read: LTO Driver's License Exam Reviewer in Tagalog (Filipino)
Pasig
Novaliches
Marikina
Muntinlupa
Right now, these branches only give out about 40 slots per day making sure that the appointments would go smooth and fast. In the future though, we would most likely see other branches in the country implementing the same.
But you might ask, what's next? what do you do after setting up the appointment?
After filling all the necessary details, you will get an email confirmation on the appointment you've setup. After that, you need to go the LTO office of your choice on the date the you've picked.
Read: 15-Hour Seminar For Student Permits, Will be Required by the Land Transportation Office (LTO)
(1) Upon getting there, you need to get your medical clearance done first; then, depending on how many people are ahead of you, you can get your medical clearance. Most usually, about five (5) to ten (10) minutes will be the time when you can get it. This, however, still depends on the number of people who are applying or renewing.
(2) After this, you need to bring the clearance and your appointment slip to the customer service booth. When you're renewing your license, you need to surrender the old license to them; and they will be giving you a renewal form, where they will attach your other documents to (If you are, however just getting your first permit, you can skip this part)
(3) They will then need to take photo of you and you'll be directed to the cashier to make a payment for you license. The same thing goes with the medical clearance; depending on the number of people waiting, it would take five to ten minutes as well before you'll be able to pay at the cashier.
Read: LTO to Require Applicants of Driving School Before Being Given a License, Soon
(4) The next step is the biometrics part, where they will get your fingerprints recorded and another photo taken. (FUN FACT: Just in case you're wondering, the second photo is the one that they will use for you license.)
(5) Last but most definitely not the least, double-check all the data you've entered and voila, all done with the encoding part.
Getting and renewing your driver's license – can be compressed in just 15 minutes!
With the current process we have right now, new student permit holders should and will be able to get their licenses on the same day and for those who are processing a renewal; it might take about a week to get your new one.
But with the new appointment system, it would only take less than 15 minutes and you'll get your license whether it's for a new one or renewal. Yup, you heard that right! You will be able to get your license renewal or application in less than 15 minutes!
Read: LTO Fees For New License, Student Permits, Etc.
Aside from the appointment system in question, one more thing people need to look out for this year is the new digitized centralized system that would be implemented in the first half of the year.
This new system that the LTO will be rolling out is actually adopted from a Digital Governance Solution (DGS) from Dermalog, which is a biometrics company in Germany; this is something we can definitely work with as we'll see optimum improvements in our system.
But what does the digitized centralized system do?
This digitized centralized system is a website or portal that drivers will be able access to process a renewal or access all of the data linked to their license.
Read: How Can You Verify a Plate Number Through the LTO's Portal?
Basically, this means that even the information that we normally don't see in the database such as traffic violations, vehicle registration, and tickets would be stored online as well; this is for the information of the people so they don't have to go around looking for it.
This would really help out a lot of people. Imagine, having a system that is designated to improve and enhance the overall system and progress of how motorists and drivers get their driver's license?
If we were to consider the current storage situation in the main branch of LTO, all of the plans that they have are looking like a big step up from the current situation they are in.
In addition to that, this would most likely consolidate and build in the appointment system on the new portal or website. It would allow you to choose the type of transactions you want to do, make payments online and select which LTO branch you'll be dropping by.
Read: Did You Know That 17-Year-Olds Are Allowed to Get Non-Professional Driver's License?
How it affects the overall process of the driver's license renewal and application
Process-wise, it would technically still be the same with how the current appointment system goes. After filing and processing everything online, all you have to do is to drop by at your preferred LTO branch to get your biometrics done and get your card the same day too!
If you are one of the people who find getting and renewing your driver's license a hassle, then you definitely will be able to enjoy the new and advanced system that the LTO has in the ballpark.
Read: Road Tax Increase of 90 Percent, Approved by the House of Representatives
How about you? What is your insight on the new upcoming system? It's a big change if you ask us and it's all for the good. We really hope that the implementation of this new digitized process would be as soon as possible. Why? So that the people who are in need of a renewal won't need to go through the process we have used to for so many years.
Let's wait and observe the pushing of the implementation of the easier and more comfortable process of getting and renewing driver's licenses!
Source/s: Spot PH