Here in the Philippines, the Bible has been one of the things that are given to students for them to have an idea of deeper and more meaningful lessons in religion. In our early years in school, we have subjects like Good Manners and Right Conduct (GMRC), Christian Living (CL), and other subjects that talk about religion, goodness, moral, and the like.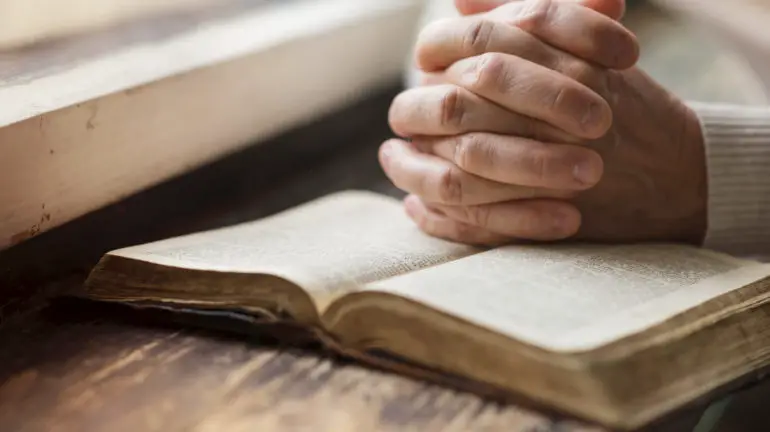 Just recently, one of the lawmakers seated filed a bill that would require Bible reading in public elementary and secondary schools. The Solon said that this type of bill can help in the shaping and the guidance of children especially on how they inculcate religion in everything that they do.
The Filipino House Minority Leader, Bienvenido "Benny" Abante Jr., who is also a pastor, believes that an obligatory Bible reading session for students will matter and will make a huge difference in the ways of life especially for the Filipino youth.
Read: The Department of Education (DepEd) Plans to Hire More Non-Teaching Staff and Guidance Counselors in the Philippines
Obligatory bible reading a violation?
In his explanatory note, Abante mentioned that only if the bible is read, it could help in the overall welfare and improvement of our country.
If only the Bible is read, proclaimed, obeyed and practiced, the Philippines, our beloved and only country, would be a much better place to live in, and our government would be a government of honesty, righteousness and order."
To add to that, Abante also said that now that we have the distinction of being the sole Christian nation in the whole of Asia, having an obligatory bible reading session in classes would be beneficial as it can  aid in nurturing the children's spirituality inside a classroom.
Read: Prohibition of Cellphone Use During Class Hours, Iterated by the DepEd
While we have the identity of being the only 'Christian' nation in Asia, it seems that we have not truly appreciated the relevance, importance and power of one Book, called the Bible."
With regard to the news blowing up, a lawyer stated that the Philippine government requiring an obligatory Bible reading lesson in all public elementary and secondary schools will be a violation of the Constitution.
Based on a news article, Atty. Joseph Noel Estrada, a lawyer and an education advocate, said that the proposal will be "violative of the principle of separation of Chruch and State and the Non-Establishment of religion provisions in our Constitution."
He said that based on our constitution, this would somehow be a violation of the act of the Church's separation from the State because "requiring it" is something that the Church would not do.
Read: Pasig City's Resolution to Give Cash to Top Students in Elementary and High School
What does the DepEd have to say about this?
The Department of Education (DepEd) Secretary Leonor Briones stated her thoughts and her opinion about the proposal of making an obligatory Bible reading session to students.
In proposing a bill like this will cause many troubles and needs to be studied carefully. It is requiring more and deeper research for its feasibility.
We have to think very, very carefully about making it mandatory bible reading needs a careful study and consideration since it may raise a lot of questions and may cause a lot of debates from various sectors."
Read: CHED Scholarship Program 2020 Guidelines, Information, and Application Guidelines
Can this bill help in children's guidance in terms of good manners?
In all reality, no amount of studying, praying, and going to church can give the guarantee that children will be guided accordingly. Having an obligatory Bible reading lessons in school would help them catch information about religion.
As regards the signing of this bill into law, there's no solid proof or assurance that this bill will be approved. However, if it will be, it surely be challenging for many people especially those who are not Christians.
Read: Public Students From Manila Universities Will Receive P1,000 Monthly Student's Allowance
Our country is among the countries that has diverse and versatile religions and beliefs. Christianity or Catholicism isn't the only religion in our country; in fact, there are dozens more. Having an obligatory Bible reading lesson would be confusing and could be disrespectful to other religions.
If this bill aims to promote good manners and right conduct to the students, it can be done in a different way. There are multiple ways and activities that can showcase students' manners and behavior and it's can't be just about reading or studying the Bible.
What's your take on this? What do you think about an obligatory Bible reading session that will be imposed in the classes of the basic and the secondary education? Can this really help in the development and the improvement of children's manners?
Source: Manila Bulletin