Coconut wine, or more commonly known by our countrymen as lambanog is a popular concoction that many of us drink. Other than its rich alcoholic nature, it's also cheap, making it very affordable to people.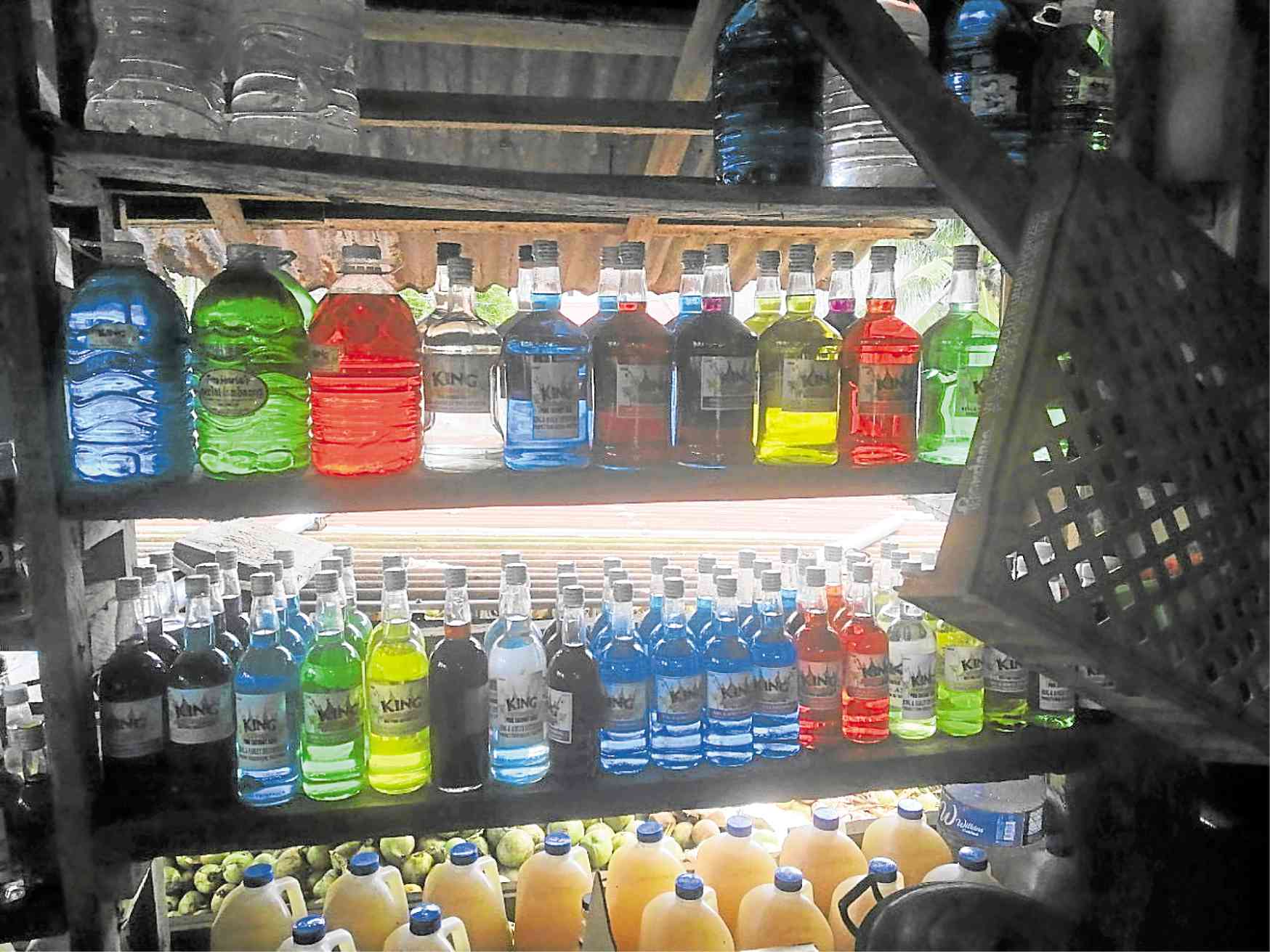 Before, many issues came out about lambanog containing dangerous chemicals that can endanger the health of the people who drink it. That hoax suddenly died and the flame went out as more and more people drank and got intoxicated with it without experiencing any health problems.
Read: The Food and Drug Administration (FDA) Gives Order to All Stores to Hide Alcoholic Beverages
But after Christmas day, the Food and Drug Administration (FDA) has tested seven (7) lambanog samples and found that five (5) of those contained high levels of Methanol.
What is Methanol?
Methanol is a colorless liquid that is known to be the simplest form of alcohol. Compared to ethanol, methanol is far toxic as it is a type of liquid that can usually be seen in spirits, wines, and other alcoholic beverages.
Also known as wood alcohol, it is a chemical that is poisonous and flammable that is dangerous when taken in high amounts of consumption.
Read: 5 Unregistered Food Products, Tagged by the Philippine Food and Drug Administration (FDA)
As per the FDA, high levels of Methanol found in five lambanog samples were collected from the following stores:
Orlando Mapa Stores
Emma's Lambanog Store
Rey Lambanog
High levels of Methanol found in five lambanog samples were said to have contained somewhere between 11.4% and 18.2% of methanol. This amount is enough to endanger the organs and can possible be lethal to a person's health.
Read: Salt Tax Proposal, Rejected by Lawmakers and Representatives
When did they figure it out?
The agency said that these toxic coconut wine drinks we e collected from Rizal town in Laguna. As per them, somewhere around eleven (11) to fifteen (15) people have died while over a hundred of patients were taken to hospitals after they drank and indulged in drinking lambanog. 
Back on December 23, 2019, they were able to collect samples of it from sellers in the town. There was even a report saying that about 15 people have died from intoxicating in the drink.
Read: Johnson's Baby Powder Bottles, Recalled Because of Asbestos Found by the FDA in Samples
Eric Domingo, Department of Health (DOH) Undersecretary and officer in charge of the FDA said that low levels of Methanol are usually found in alcoholic beverages. However, high levels of methanol found in five lambanog samples are toxic enough to kill people.
Very low levels of methanol may be present in alcoholic beverages provided they are byproducts of natural fermentation. The high levels found in the samples make them toxic."
Lambanog store owner, specifically Rey Lambanog, made a promise to help shoulder the expenses of the victims who were hospitalized and who passed. However, no word from other store owners were gotten.
Read: President Rodrigo Duterte Bans the Use and Importation of Vapes and E-Cigarettes to the Philippines: YOU HAVE BEEN WARNED!
Lambanog ban
After the incident, the local government of Laguna imposed a lambanog ban that is to be observed with great urgency. Especially now during the Christmas holidays where sales of this type of drink is skyrocketing, they're trying to keep the consumption of the said drink at a low.
What makes this drink toxic and dangerous is the fact that it's not regulated. It's not made and manufactures by big companies – they're usually done and manufactures by local experts, doing backyard concoctions and operations.
Read: Five Vinegar Brands With Synthetic Acid Named by the Philippine FDA
Yes – contrary to popular belief, lambanog products are actually unregistered and they're not regulated; making them more dangerous and susceptible to many different kinds of illnesses and health-related risks and dangers.
Methanol is toxic and is lethal. According to the Spokesman for the Philippine General Hospital (PGH), Jose Jonas Del Rosario, methanol can cause a person to be blind – worse, it can be the cause of death.
On a final note, Domingo told and reminded everyone that during the holidays, it's still recommended to patronize and to purchase alcoholic beverages, even food products that are duly registered to ensure safe and healthy holidays.
Read: No More "Value Added Tax" (VAT) Starting 2019 on Hypertension, Diabetes and High-cholesterol Medication
For their safety and that of their loved ones, we urge all consumers to patronize only registered food and drink products registered with the FDA and sold my licensed manufacturers and dealers especially during the holidays."
What do you think about the FDA finding high levels of methanol in five lambanog drinks? Could this be legitimate? Or is this another bold capitalist move? Based on Scientific research, however, it's imperative to purchase and just patronize foods and beverages that are registered to avoid bad experiences during the holidays.
Source/s: ABS-CBN News | The Philippine Star