Today, the North Luzon Expressway (NLEX) Corporation made the announcement that they are in dire need of workers.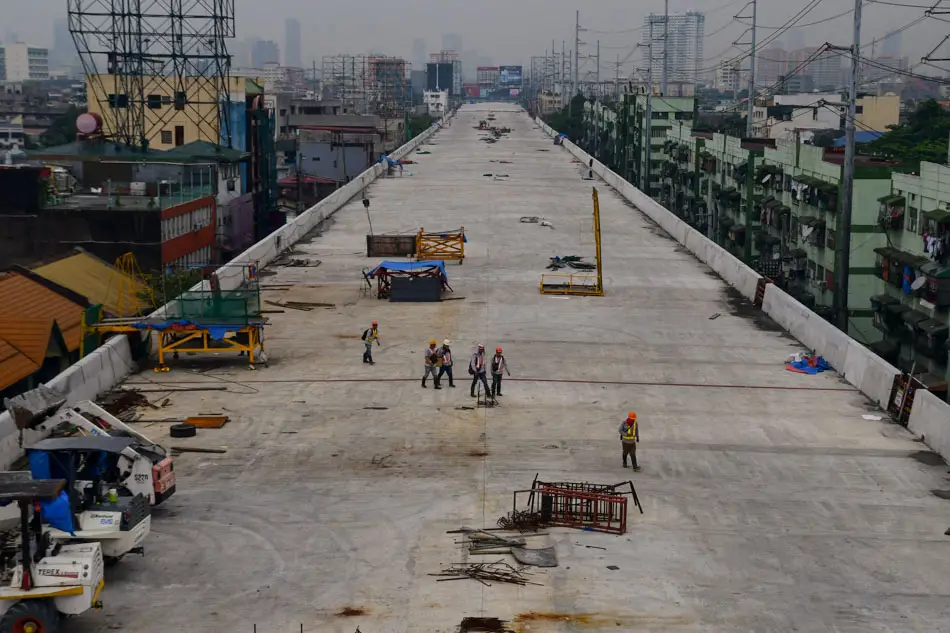 Furthermore, they explained that they need over 1,500 technical and skilled workers to ensure its P23 Billion, 8-Kilometer, North Luzon Expressway (NLEX) Connector road will be finished by next year, 2021.
NLEX General Manager and President Luigi L. Bautista said that with their continuous projects, they will be creating more job opportunities for our countrymen.
With our ongoing projects, we can create more opportunities for people thus propel growth in the country. Being a government partner in infrastructure building, NLEX Corporation and the entire Metro Pacific Tollways group are keen in heling the economy recover."
Read: Canada Opens Up About 5K Scholarships Internationally For the Year 2021
He adds that this is a way for them to help the country's economy to recover from all its losses.
Construction Equipment Mobilization
The tollways firm is also mobilizing more construction equipment at the site; to speed up the construction of its road project. Because NLEX is hiring workers, they need to make sure that their site will be capable of handling it.
The NLEC Connector, in case you're interested, is an all-vehicle class elevated expressway traversing the following routes and locations:
The Caloocan Interchange;
Fifth (5th) Avenue/C3 Road in Caloocan City, passing through España and linking up with the Metro Manila Skyway Stage 3 at Polytechnic University of the Philippines (PUP), and Sta. Mesa, Manila
Read: Staycations to be Allowed in Areas Under the General Community Quarantine (GCQ)
This reach will be enough to be able to accommodate at least ten (10) percent of the region.
Bautista reports that they're looking to complete and accomplish the first 5 kilometers. For this alone, NLEX is hiring workers – about 1,500 of them.
We are currently working on the first five-kilometer section of the NLEX Connector from Grace Park, Caloocan City to España St., Sampaloc, Manila. We need more than 1,500 workers to accelerate the construction."
Looking for OFWs
Meanwhile, as per the advice of the Department of Public Works and Highways (DPWH), the NLEX Corp. should hire Overseas Filipino Workers (OFWs). It's a way to give cash and financial assistance to them; and also, because of their skill.
Read: Virtual Job Fair Program launched by Department of Tourism Open to Over 10K Displaced Tourism Employees
Moreover, Mark A. Villar, Secretary of the DPWH, said that they're looking at grand and massive projects for infrastructure. They'll only be able to achieve success if they hire people – skilled and technical people.
We are looking at our massive infrastructure projects as key employment generators."
Budget for Infra
The annual increase in the Government's infrastructure budget generated around 6.57 million jobs in just the past four (4)  years. Moreover, the complete infrastructure will also hasten travel and perk up commerce within the area.
Read: The International Cadetship Program US Coast Guard is Now Open! Apply Now!
It can effectively and efficiently slash travel time from NLEX to the South Luzon Expressway (SLEX) from two (2)  hours to just about 20 minutes.Is it believable and feasible?
A lot of Filipinos think not – but, let's see when the connector is finished.
Accessibility Improvement
One of the most notable and the most recognized would be the fact that, it will – it can  improve the accessibility for cargo trucks bound for the Manila Ports (North and South Harbor) and international airports such as the Ninoy Aquino International Airport (NAIA) and the Clark International Airport (CIA).
Most of all, it will benefit more than 35,000 motorists; motorists who would absolutely be spared from using Metro Manila's congested city roads, since they will traverse their routes mostly above the alignment of the Philippine National Railways.
Read: About 4,000 Available Jobs for Displaced OFWs
Objectives of the Project:
In case you're wondering, some of the objectives of this project include:
Stimulating development in Manila, Caloocan, Malabon and Navotas, as well as its surrounding areas;
Decongesting the infamous Metro Manila traffic;.
Providing trucks with 24/7 alternative route and resolving the ongoing truck ban problems;
Providing better access to Manila Ports (North Harbor); and
To complete the connection of NLEx with SLEx
Benefits of the Projects:
Here are some of the advantages that we can experience after the project is completed:
Reduction of travel time from SLEX to NLEX from 2 hours to just 20 minutes;
Reduction of travel time from Clark to Calamba, Laguna – from approximately 3 hours to 1 hour and 40 minutes;
Benefitting at least 35,000 motorist/vehicles per day; and
Improving connectivity between NAIA and Clark Airports
Read: The TESDA Free Contact Tracing Training Program, Launched
In case you're interested to work with NLEX, this is your chance now! They are hiring and they're looking for over a thousand employees to work with them in this phase of the infrastructure construction.
Let us wait for further announcement in terms of how you can apply and what positions they are looking to fill!
Source/s: ABS-CBN News | Manila Standard